EN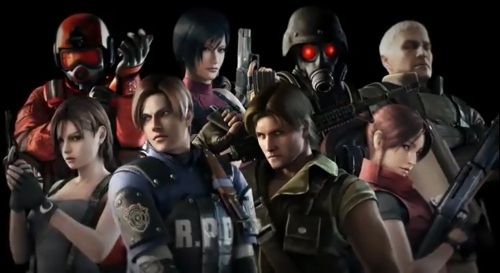 Operation Raccoon City – Heroes mode reveal trailer
Continuing the "what-if" scenario posed by Resident Evil: Operation Raccoon City is the new Heroes multiplayer mode, where you can choose among several classic RE characters and pit them against each other in 4-on-4 matches. Eight characters who played a major role in RE2 or RE3 (the time period in which REORC takes place) are represented in this new mode.
Choose either Heroes (Leon, Claire, Jill, Carlos) or Villains (Ada, Hunk, Lone Wolf, Nicholai) and then hunt down the opposing team to win – but as is the case with all of REORC, the zombies and BOWs present a neutral third party that will attack anything in sight.
While the main game retells the Raccoon City outbreak story and allows you to stray from canon in certain areas, this Heroes mode is totally separate and exists just a cool way for these iconic characters to blow off some steam. And by steam I mean bullets.