EN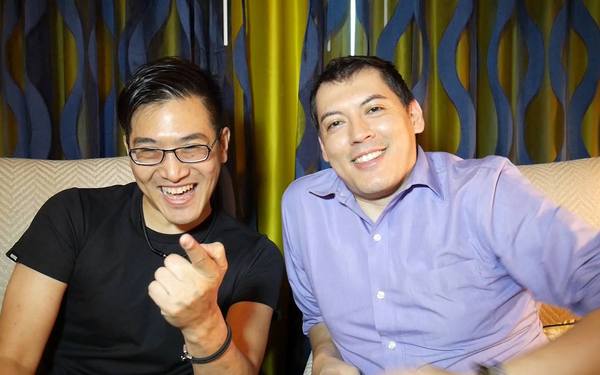 Hello Capcom-Unity, I'm Michael Martin.
Hello, everyone. I'm Michael Martin, the new Esports Social Media Manager at Capcom.
Twenty-six years ago, when I dropped that first handful of quarters into the Street Fighter II cabinet, I had no idea what I'd be doing over two decades later. I've played a lot of fighting games during that time, but Street Fighter has always been the most important and influential to me. That's why it feels so surreal to be here in San Francisco, talking to you about Capcom's fighting games and the Capcom Pro Tour.
If you're familiar with me, you know I've made a little career out of talking about fighting games. I started out freelance writing for various media outlets like IGN and GamesRadar+. As esports media grew, I dug into my little niche and covered competitive Street Fighter and the Capcom Pro Tour for Red Bull Esports. I got to do a lot of cool things, like talk to many players I admired and travel to various events. I went to my first Evo back in 2015, where I was lucky enough to meet Ono-san for the first time.
That work caught the eye of Yahoo Esports when it launched in 2016. There, I got to cover the Capcom Pro Tour as it transitioned over to Street Fighter V. I also got more involved in video production at Yahoo, something I'd wanted to do for a long time. Some of my favorite interviews include talking with LI Joe and his dad at Evo 2016 during LI Joe's unlikely top 8 run and going to Singapore for SEAM 2016, where I got to hang out with Xian and take in some of Singapore's culture.
So when it came time and Capcom opened up a position in its esports division, it seemed like a natural fit. I will continue to create content, such as doing a weekly video series called 'Wake Up Wednesdays,' where we recap the previous weekend's tournaments and discuss notable topics for the week. The show will continue to evolve, eventually adding player interviews.
Obviously, the social media part of the job will be running the Capcom Fighters social network. But I'll also take an active role engaging with the community. My goal is to build on the relationship with the community so we can continue developing a high quality CPT experience for everyone involved. I should mention though that I am not on the dev team and any topics related to the development of our fighting games is mostly out of my jurisdiction.
This is an exciting time as we get closer to Capcom Cup 2017. Be sure to follow us on Twitter @CapcomFighters and @Bizarro_Mike . Thank you and I look forward to speaking and working with all of you!