EN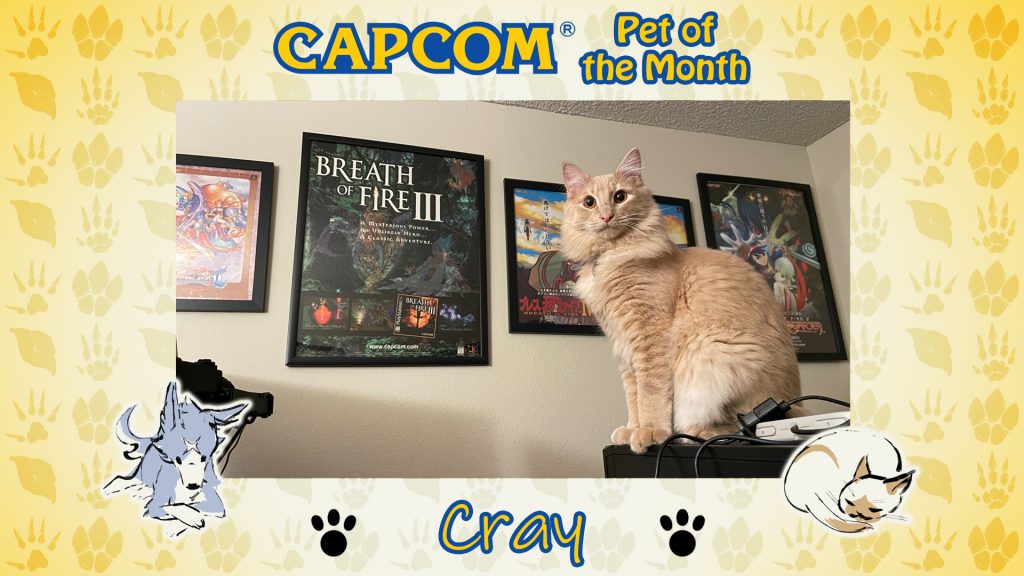 Capcom Pet of the Month: November 2023
Introducing our new Capcom Pet of the Month feature, where we spotlight our amazing Capcom family members from the animal kingdom.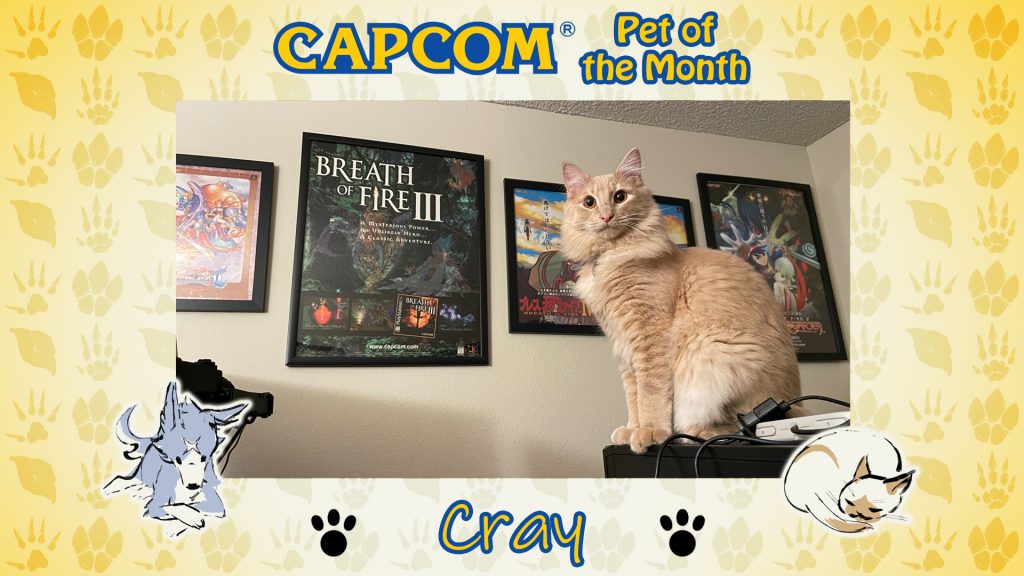 Meet Cray, a cream tabby domestic medium hair kitty at the age of just 1 year and 7 months old. He was adopted as a rescue at just 5 months old after he was found on the side of a highway after surviving a 40-foot fall.
Cray gets his name from the club-wielding chief of the Woren tribe from Breath of Fire IV. He even has a litter robot appropriately named Rasso, named after the reprehensible commander of the Fou Imperial Army (also from Breath of Fire IV).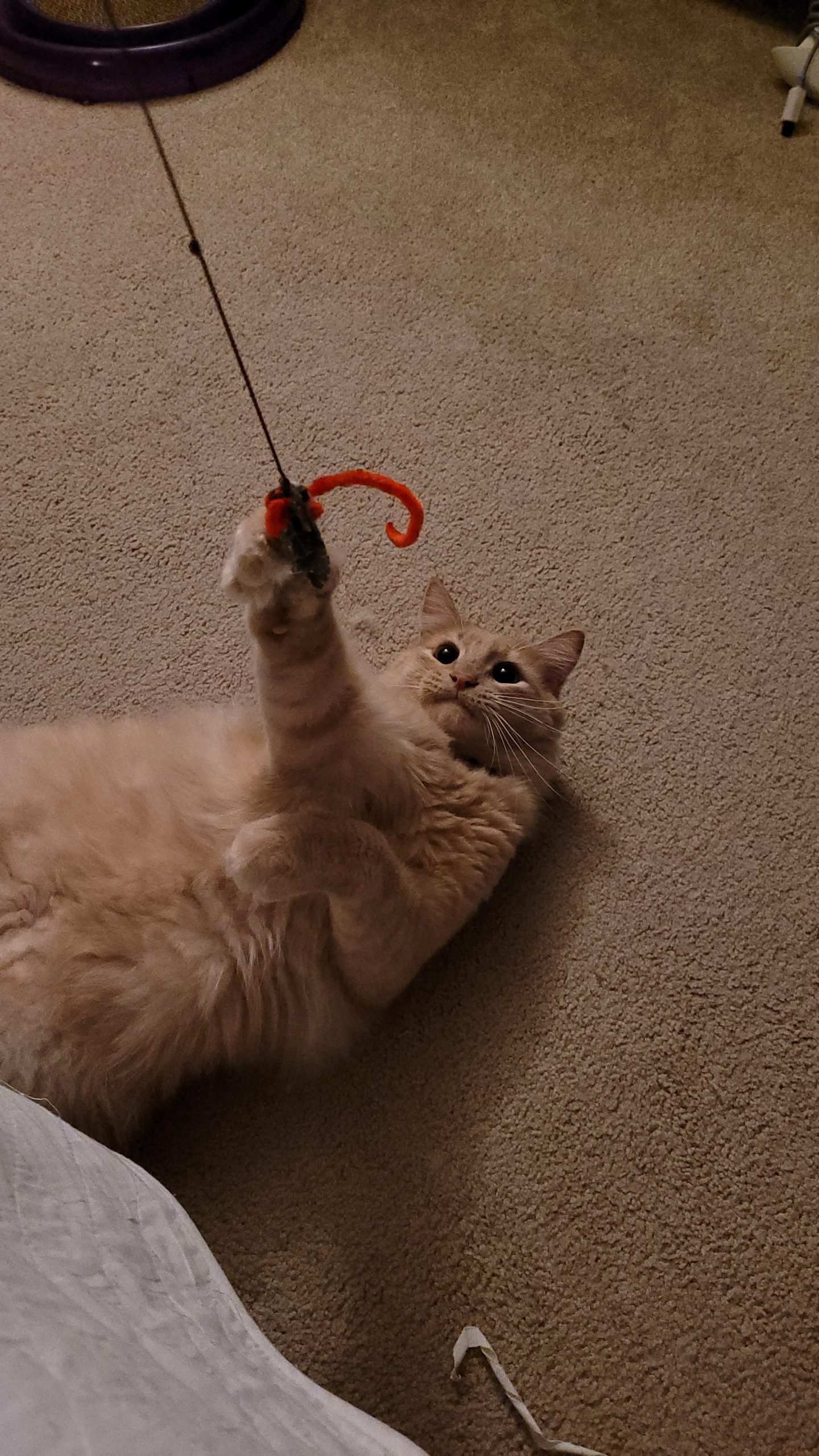 For his favorite toys to play with, Cray enjoys pipe cleaners, a plush rat, and even his dad's used socks. Feather wands are also a surefire way to keep him entertained. Tie anything to the end of a stick really, and Cray will pursue it with intense conviction and ferocity.
Tune in on the first Wednesday of every month to see the next Capcom Pet of the Month!