EN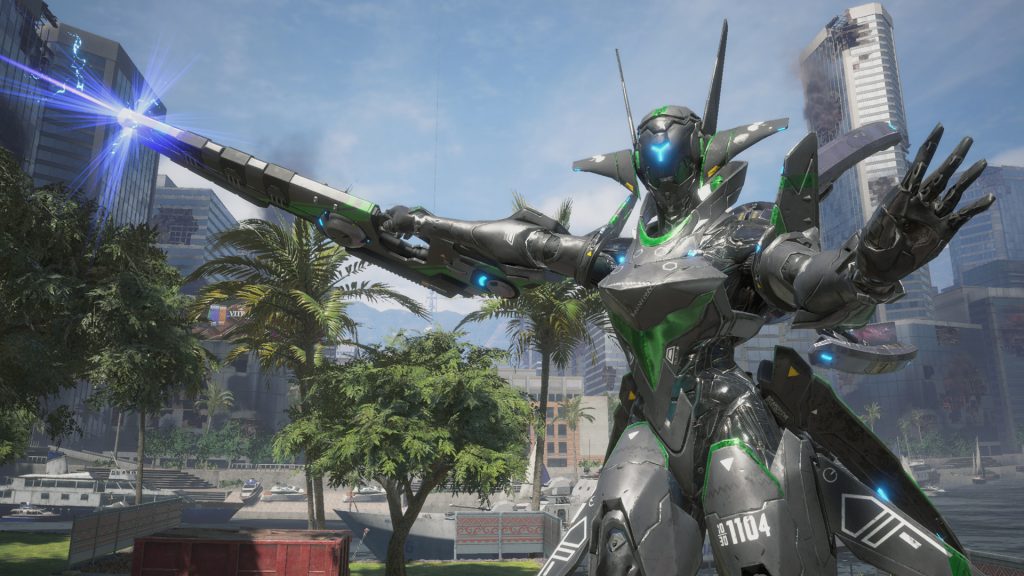 Hammerheads HQ #4 – Launch, Savage Gauntlet & Alpha Variant Suit Preview!
Exoprimal is live and the dinosaurs have arrived! We trust you've been collecting the finest quality combat data for Leviathan, whilst avoiding being turned into a crunch dino snack! From everyone on the team, we'd like to say a big thank you for your amazing support, passion and feedback since launch!
In today's post we're going to be chatting launch, taking a look at the upcoming Savage Gauntlet PvE exclusive mode and even getting a first deep dive into one of the new Alpha Variant Exosuits coming as part of free Title Update 1 in August!
Exoprimal Launch – Carnage Module Online
To echo what we said in the post's opening, thank you to everyone who has already joined us in the wargames! We hope you're having a ton of fun as you clash with dinosaurs and Exosuits alike.
For those of you who have suited up for the first time and dived into your first couple of matches, the wargames will evolve as you play through Exoprimal and discover more of its story. Completing your introductory wargames and initial progress of the Analysis Map will add additional dinosaurs, increased swarm density, new locations, more Final Missions, and even greater threats.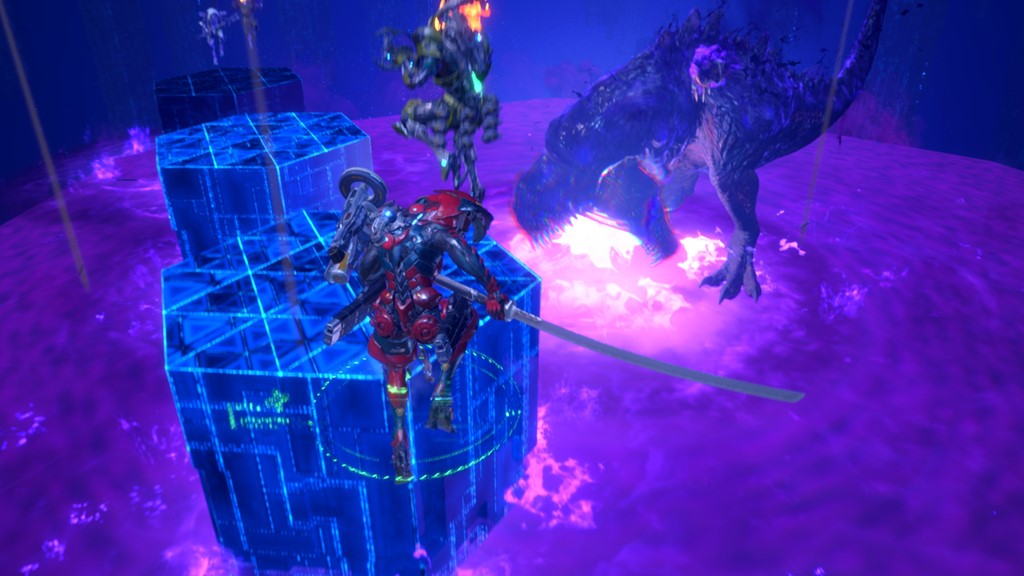 After all, Leviathan can't have its favourite test subjects getting devoured immediately! But fear not, once you've got your first few wargames completed and the Analysis Map updated; Leviathan, *REDACTED* and the dinosaurs won't hold back as the swarms turn your mini-map red and your screen a writhing mass of teeth and claws.
But this is just the start of your time with the Hammerheads and Leviathan's wargames! Let's take a look at what's on the horizon: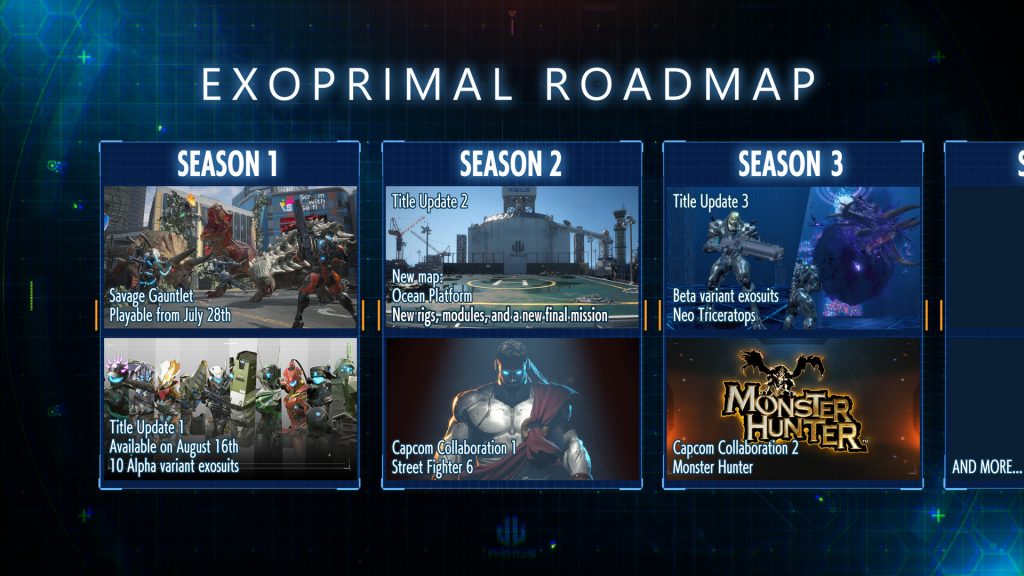 That's right, new Exosuit variants, maps, Final Missions, Capcom Collabs and more are on the way!
Let's delve into a bit of what's coming now.
Savage Gauntlet – Endgame PvE Challenges
Get ready for Savage Gauntlet, a dynamic new mode coming to Exoprimal on July 28!

A separate mode from Dino Survival, Savage Gauntlet is a pure PvE mode designed to put veteran 5-person Exofighter teams to the test in special rotating weekly missions.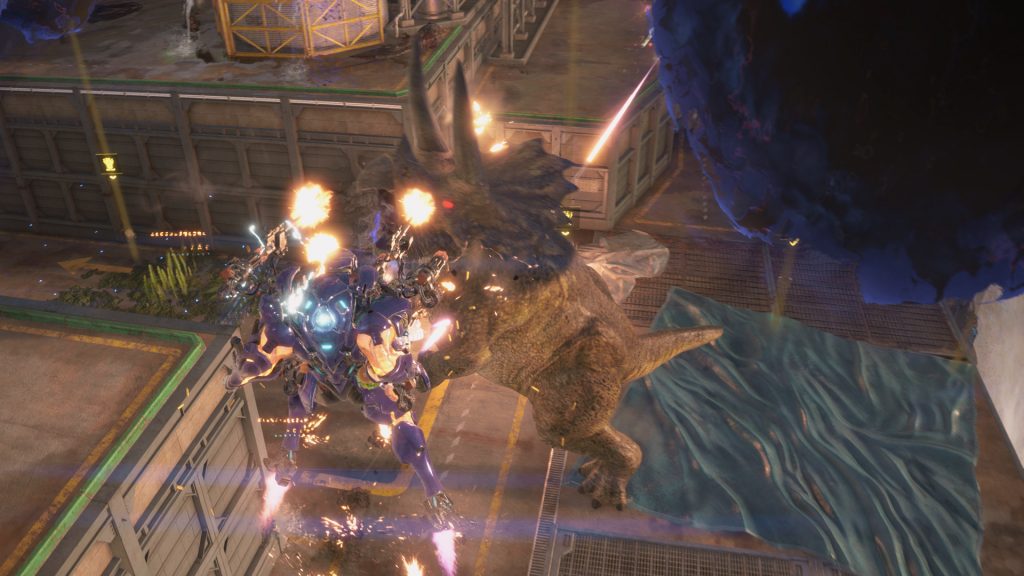 It's just you, your team of 5 and the dinosaurs. No rival Exofighters, no dominator. What will determine your success is mastery of your exosuits and your teamwork as you take on endgame content specifically designed with encounters and challenges on the upper end of the difficulty spectrum.
You can play this mode purely for fun and to test your team in high intensity PvE dino chaos, but this mode also comes with leaderboards! So, if you're feeling competitive you can show exofighters from dimensions far and wide just how strong and robust your combat data generating skills are!
As mentioned, these missions will rotate each week, bringing with it new dino encounters for you to overcome and a fresh leaderboard to climb!
Savage Gauntlet is an endgame experience with difficulty that reflects that and as such, will be unlocked for exofighters who have completed the game's story.
A Message from the Director – Skywave Alpha Variant Intel!
On August 16, free Title Update 1 comes to Exoprimal and with it 10 new Alpha Variant exosuits, one for each current suit – no one's missing out!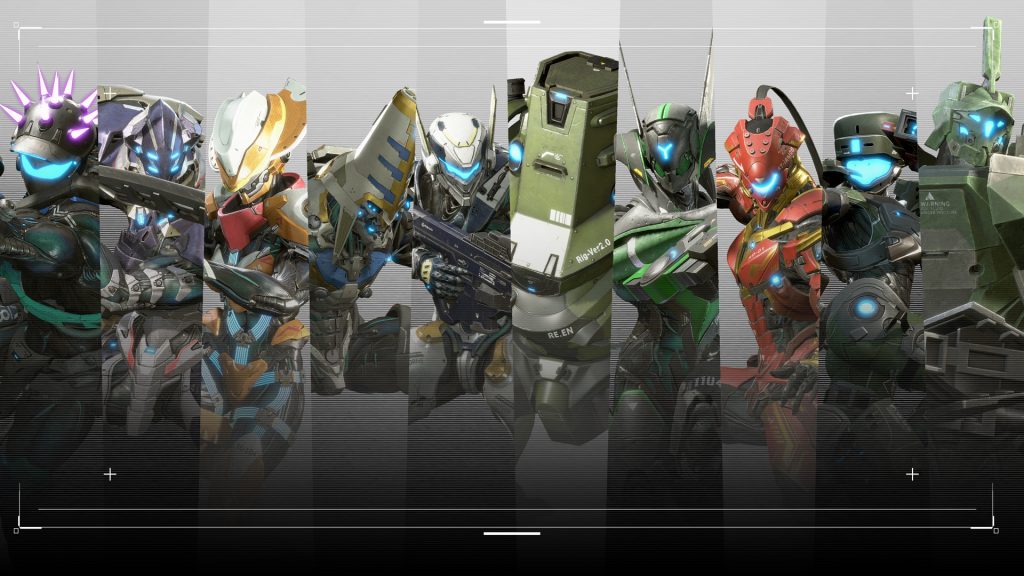 Each Alpha Variant exosuit has new playstyles, weapons, abilities and looks! We've spoken to the game's director, Takuro Hiraoka, and got a deeper look into one of the suits, Skywave.
The concept of the variant suits is giving them different weapons to bring new range and strategy to each one compared to the base suits," he explained before going into more detail using Skywave as an example.
By default, Skywave has abilities that allow it to attack or interfere with enemies while healing allies, including its default weapon the Aether Lance, and the active skill Optics Jammer. So the main strategy when using this Exosuit is deciding whether to be attacking or healing at any given time.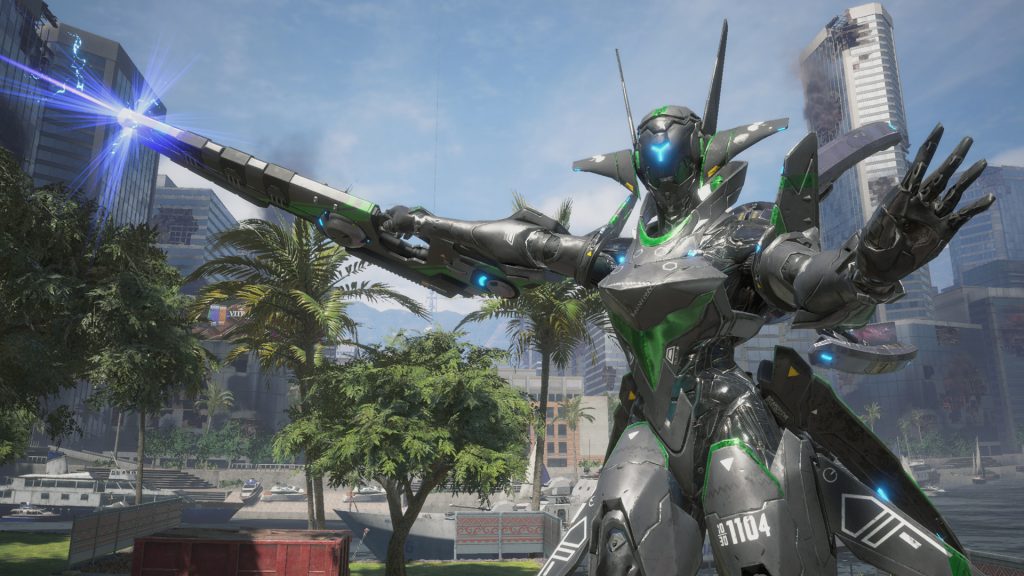 However, the Alpha variant's main weapon is the Tempest Lance, which allows you to choose between two different moves depending on whether or not you've charged the attack up: an offensive attack or a charged bolt which hampers enemy movement. This means players will have to switch between using their main weapon on enemies and their active skill when they want to heal their allies. So, all in all, you have to get into quite a different strategic mindset with the Alpha, which I think should be a lot of fun.
Skywave is categorised as a Support suit, but the Alpha variant has less of a focus on healing, so I expect to see this lead to some changes in team composition as well as players rethinking their rig loadout to perhaps add in more support functions.
Stand by for combat mission
That wraps up the latest Hammerheads HQ post!

We hope you're all having a brilliant time with the wargames and thank you again for joining us in the battles against the dino threat!
We'll be back again in the near future for our next community post, but in the meantime, follow Exoprimal on Twitter and like us on Facebook for the latest Exoprimal news.
If you're keen to see a little more of the Alpha Variant suits, you can get a little look at them in action here:
Thanks, Exofighters, see you in the wargames!