EN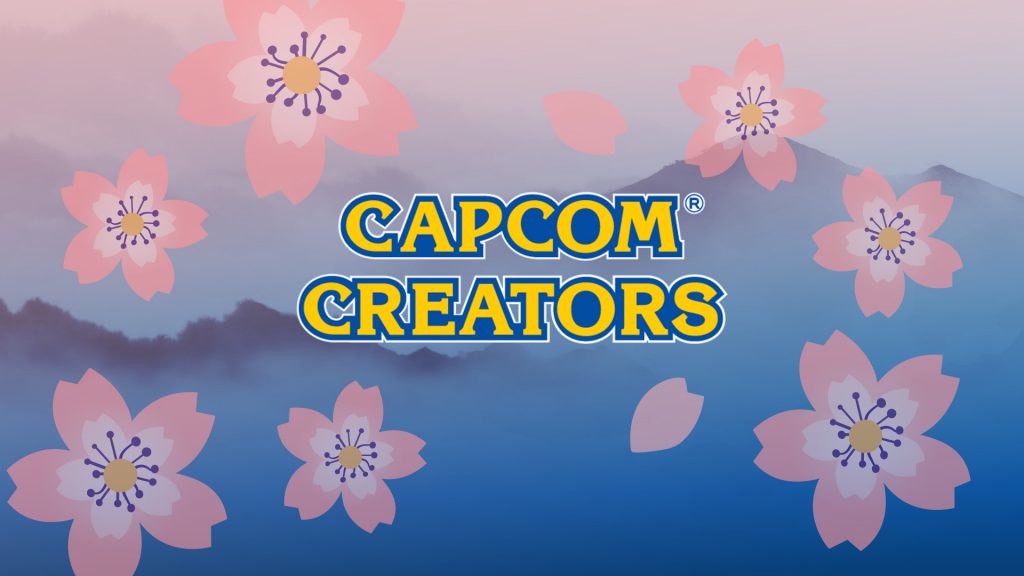 Capcom Celebrates AAPI Heritage Month with Capcom Creators
AAPI Heritage Month is celebrated in the United States every May to spotlight the influence and impact the Asian American and Pacific Islander community has had on our collective history. Headquartered in Japan, Capcom has incorporated its Japanese culture into many of the games you know and love today. It's no surprise that many of the people working in the Capcom USA office are AAPI. But this month, we'd like to take this opportunity to spotlight some Capcom Creators who are part of the AAPI community.
Kazuma – https://www.twitch.tv/kazuma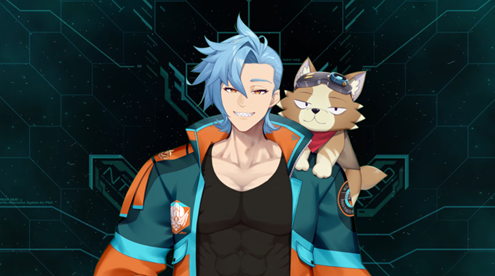 What does being part of the AAPI community mean to you?
Being a part of the Asian American Pacific Islander community means understanding and appreciating the things that ties us all together but also makes us unique in our own ways. For me, it's about acceptance of what makes us different from those around us but also what unifies us all together. We have all experienced being brought up as an Asian within America in our own ways but we have all gone through very similar experiences as a result of growing up Asian in America. Most kids growing up want to be just like everybody else and I remember being no different. I wasn't like everybody else though, because as an Asian, I looked different from those around me. I was born in Japan but my family moved to the United States when I was 5 years old in order to search for better opportunities for the family. At the time, my family was the only Asian household around the area I grew up in, and that made me feel very different from everybody else. I remember disliking the fact that I looked Asian and I had other people/other kids treat me differently just because I looked different. Because of this, I remember working really hard to make sure I didn't have an accent when speaking English because I didn't want another reason to be made fun of. Thankfully, as I grew up, I met more and more people who really loved Asian culture and appreciated me for who I am rather than what I look like. Pride started to grow where there was once shame, and since then, I've learned to really accept myself as both an Asian and an American.
Who is your favorite Capcom character?
Mega Man (specifically Mega Man X) is my favorite because Mega Man X is still one of my favorite games of all time! I've always loved jumping back into Mega Man X every couple of years and beating it in one sitting just because of the nostalgia of it all. I always thought it was so cool how you could upgrade X's armor and by the end of the game he looks completely different from the beginning.
Mekel Kasanova – YouTube.com/MekelKasanova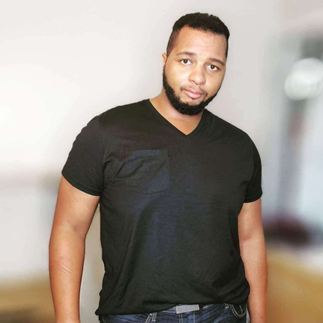 What does being part of the AAPI community mean to you?
Being part of the AAPI community, to me, is like the sacred dance of my Hawaiian and Samoan heritage. It is the gentle sway of the hula dancers, the fiery beat of the fa'ataupati, and the harmonious connection between the two. Just as these dances tell a story, so does my identity as a member of the Asian American and Pacific Islander community. This beautiful blend of cultures represents the resilience and strength of our ancestors, who voyaged across the vast Pacific Ocean on double-hulled canoes, using the stars to guide them. As a Hawaiian-Samoan individual, I carry this spirit of adventure and exploration within me. I am proud to be part of a community that embraces its rich history, while also looking toward the future with optimism and innovation. Like the vibrant colors of the leis and the intricate patterns of the siapo, the AAPI community is a tapestry of diverse threads, woven together to create a stunning, multifaceted identity. I am honored to contribute my own unique blend of Hawaiian and Samoan culture to this beautiful mosaic. For me, being part of the AAPI community means honoring the wisdom and traditions of our ancestors while forging our own path forward. It means fostering relationships with people from various backgrounds, learning from one another, and working together to create a more inclusive and understanding world. In the spirit of aloha and fa'a Samoa, I stand proud and strong, deeply rooted in the legacies of my heritage, and excited to contribute my unique voice to the beautiful song that is the AAPI community.
Who is your favorite Capcom character?
My favorite Capcom character is Cody Travers from Final Fight and Street Fighter. I love his character arc and growth going from strong willed and hot-headed youth to troubled and disillusioned adult and then growth and maturity over the years. His character arc shows the most realistic way of how truly dynamic people can be and the fact that people can change and grow. This was expertly done with this character and he is my all-time favorite.
Nigiri21Sushi – Twitch.tv/Nigiri21Sushi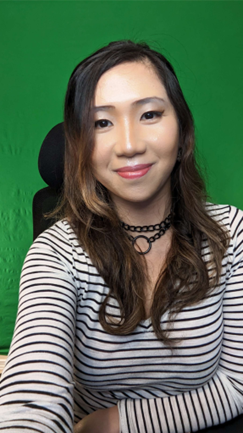 What does being part of the AAPI community mean to you?
As a member of the AAPI community & a content creator, I help bring awareness on the current events & issues regarding Asian-Americans, Asians, and Pacific Islanders. I've also done fundraising & supported charities in the past (and even now) that contributes to AAPI education, justice, legal defense, media awareness, advocacy, and policy reforms. My hope is that one day, the discrimination, hate, violence, social injustices, and any anti-AAPI behaviors will pass. A hope that everyone can equally live in peace, unity, with no fears of being attacked, especially for the next generation.
Who is your favorite Capcom character?
As a kid, I've always loved Chun-Li (from Street Fighter) who embodies a beautiful, strong woman with a strong sense of justice as well.
BacklogBattle – https://youtube.com/backlogbattle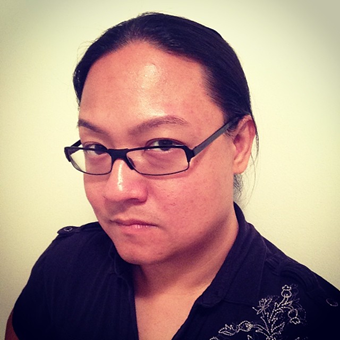 What does being part of the AAPI community mean to you?
As a Filipino content creator, I don't see a lot of us out there, both in the content creator space and in games. I find that it's my responsibility as a public figure to show what my culture is all about to the best of my ability, and have it be represented in everything that I do.
Who is your favorite Capcom character?
Strider Hiryu! I mean, come on! Fast, quick reflexes, a long flowy cape, and an awesome sword! Why the heck wouldn't you? But Mega Man is right up there too! And maybe the plane in 1943…
Reepal – https://twitch.tv/levelupyourgame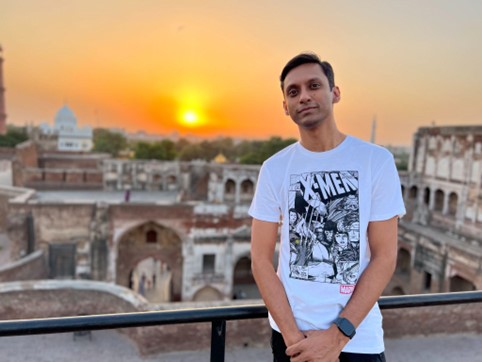 What does being part of the AAPI community mean to you?
The AAPI community is a giant melting pot of its own within America's giant melting pot. Cultures, traditions, foods are so varied and I love that we have the opportunity to highlight those differences in a positive way that helps reduce traditional stereotypes or typecasting.
Who is your favorite Capcom character?
Ryu. He is a world warrior, traveling the globe in pursuit of finding new challenges to better himself.
xofruitcakeox – https://www.twitch.tv/xofruitcakeox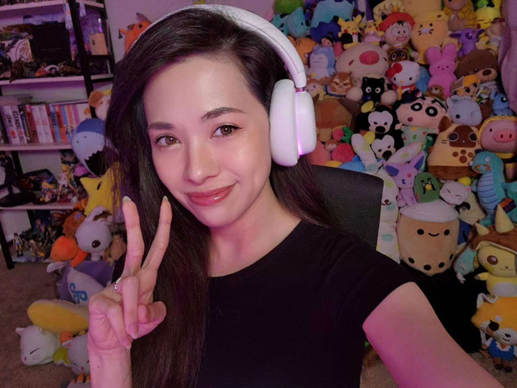 What does being part of the AAPI community mean to you?
It means acceptance, community, and belonging. Being Filipino, Chinese, Spanish, and American, sometimes I struggle with my identity. AAPI representation tells the story of immigrant parents, and the children they brought over to America. It represents the perseverance of that group of people both in integrating into society and being accepted.
Who is your favorite Capcom character?
My character is Ada Wong. She has always been a character I've enjoyed in the Resident Evil series. She is independent and strong. She is also female and Chinese like me.
Cherry Cos – https://Instagram.com/cherrylmao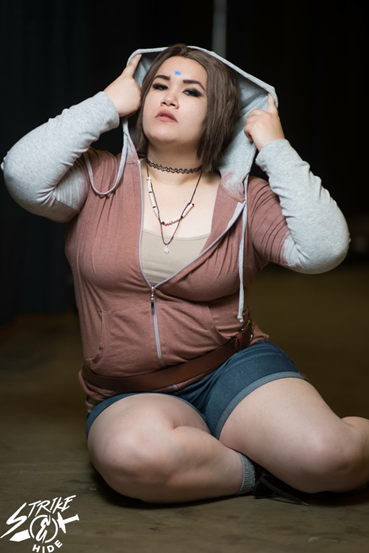 Photography by Strike and Hide Photography
What does being part of the AAPI community mean to you?
Being a part of the AAPI community as a content creator gives me the chance to represent my Filipino and Thai heritage in the arts. Growing up, AAPI people in the media were so limited… Always the same kind of roles or stereotypes, and there wasn't much of a variation of who we could see. It was difficult to imagine myself in those creative spaces because I just didn't really see representation there. I wanted to see people like myself represented, and as I ventured deeper into my cosplaying and content creation, I knew I wanted to become a voice in the community. To be a part of that growing representation for the newer generations so they hopefully won't encounter those conflicting emotions and weariness that I and many others experienced. My content creation career was established on being a part of those uprising AAPI voices in the media, and to this day I still loudly and proudly celebrate AAPI creatives! I can be anything; create anything. I represent my cultures in diverse, artistic spaces by cosplaying freely, streaming on Twitch, making many different kinds of video content on TikTok, and so much more. That freedom is something to celebrate!
Who is your favorite Capcom character?
This is so difficult because I love sooo many characters, but I have to say my favorite Capcom character is Claire Redfield, hands down! She is a powerful force of resilience and determination in the Resident Evil verse and it is honestly so amazing to see her in action!
Happy AAPI Heritage Month to all our Capcom Creators! At Capcom USA, we're always looking to spotlight everyone of all backgrounds to build a better world for us all. Keep an eye out for more pieces on our Capcom Creators!