EN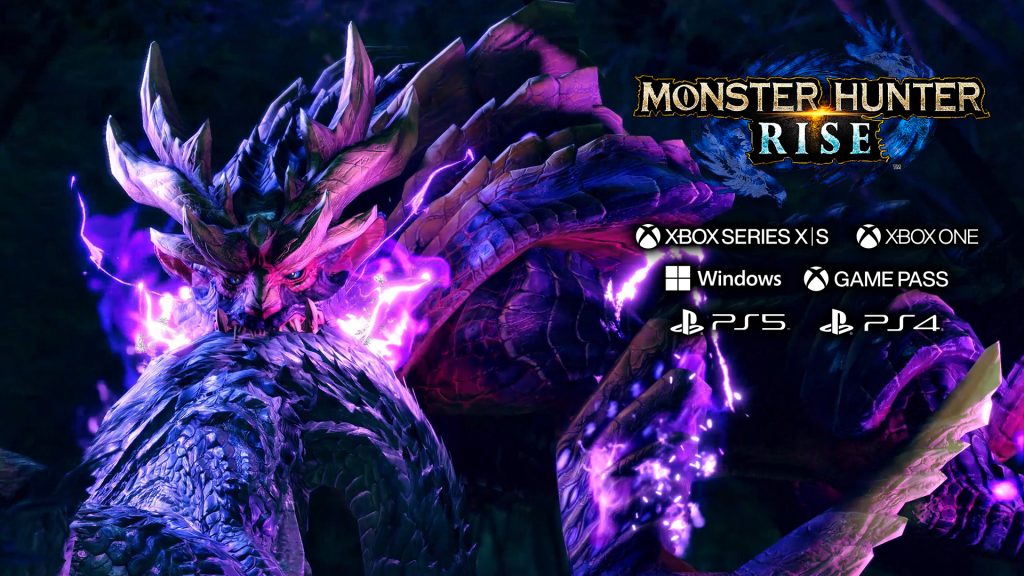 Monster Hunter Rise is out now on Xbox Series X|S, Xbox One, Windows, Game Pass, PlayStation® 5, and PlayStation® 4!
The wait is over and it's time to join the hunt! Monster Hunter Rise is available now on Xbox Series X|S, Xbox One, Windows, Game Pass, PlayStation® 5, and PlayStation® 4!
Check out our launch trailer for a quick look at the action that awaits, plus some of what's included in the newly released versions!
A quick refresher on Monster Hunter Rise – this entry in the acclaimed series infuses the series' signature gameplay with acrobatic new abilities. The 14 signature weapons of Monster Hunter are back of course, with new unique weapon actions and the "Switch Skill Swap" ability to greatly expand your options in battle.
We hope you enjoy the Japanese-inspired lineup of unique monsters, environments, music, and many other surprises and discoveries as you begin your hunting journey!
Delivery Incoming!
New to Monster Hunter or just looking for a bit of support as you get your bearings? The Guild Cross armor series and Legacy Talisman give you high defense and useful skills to make your way through the early quests.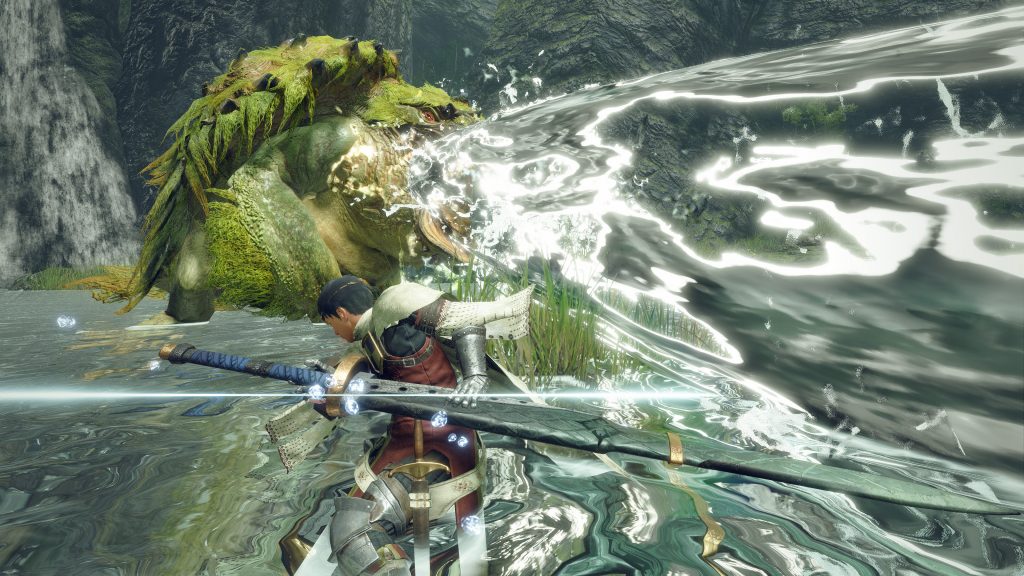 We're also giving everyone some helpful in-game items with the Launch Celebration: Special Pack 1. Grab 50 Mega Potions, 30 Well-done Steak, 30 Lifepowder, and 10 Mega Barrel Bombs to get you going!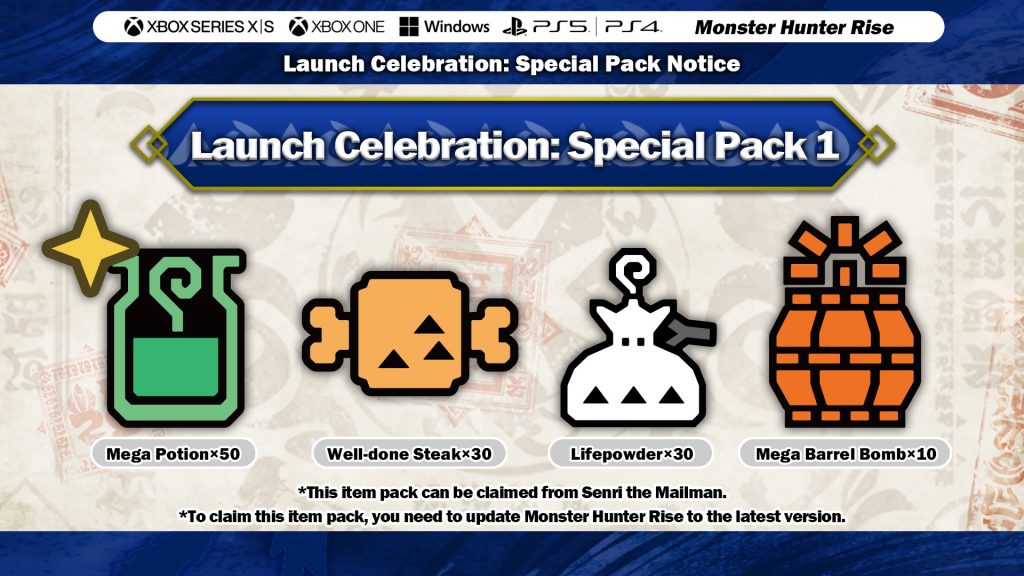 Last but not least, thanks to the efforts of the community for smashing the #MHhoneynewyear retweet goal, we're giving everyone two welcome packs with plenty of Honey and Max Potions!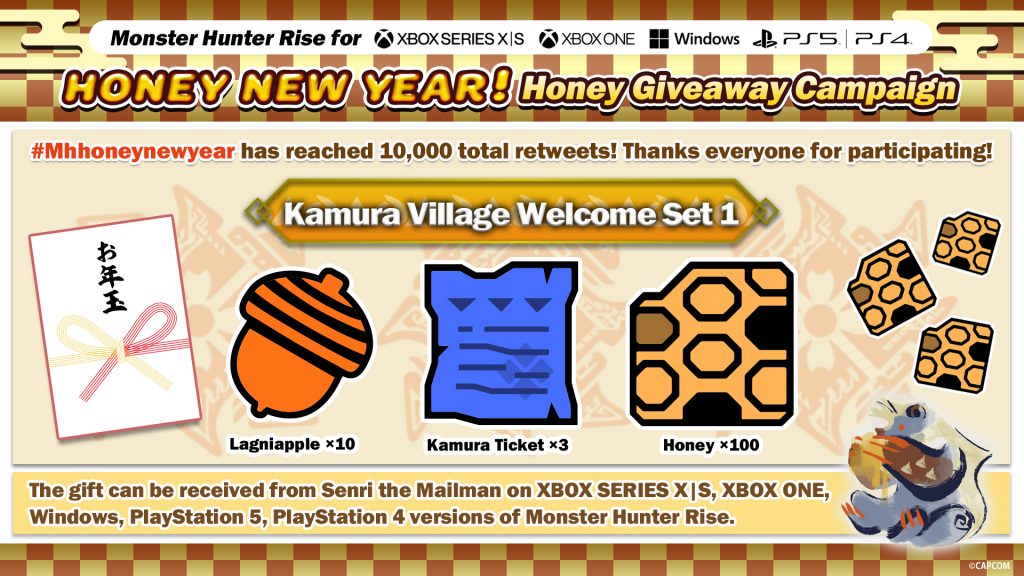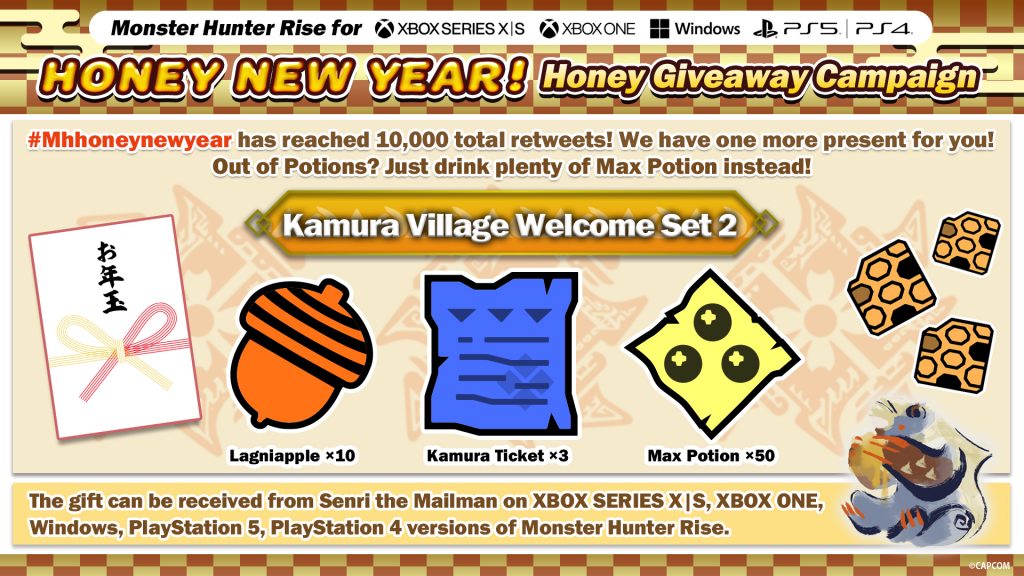 All of these items can be received via Senri the Mailman on Xbox Series X|S, Xbox One, Windows, Game Pass, PS5, and PS4, so be sure to grab them!
A Huge Pack of Event Quests!
Monster Hunter Rise includes a huge amount of Event Quests that feature special rewards, ranging from layered armor, stamps, gestures, titles, and more. Some Event Quest feature collaborations with other series, including Street Fighter, Okami, and Mega Man!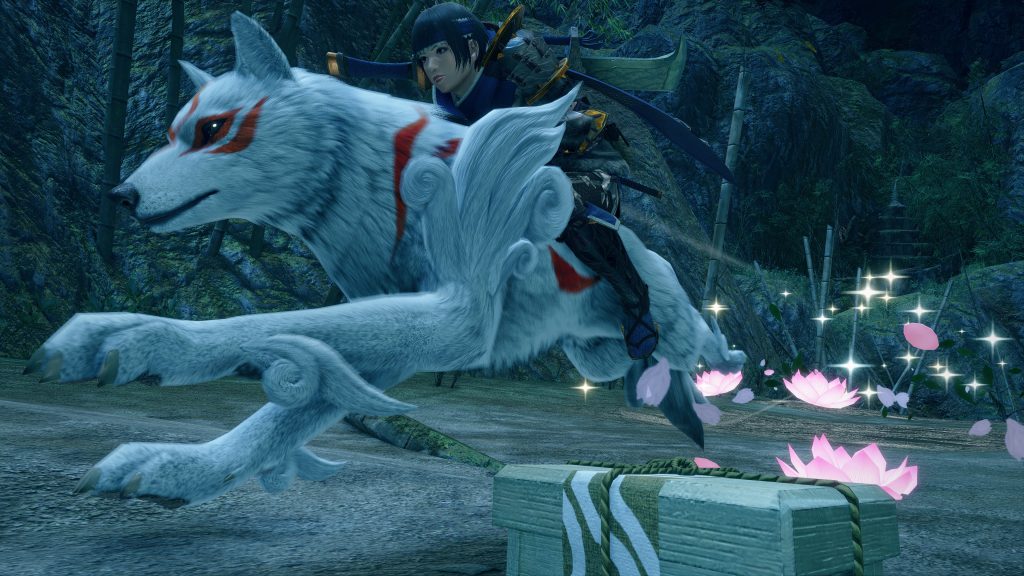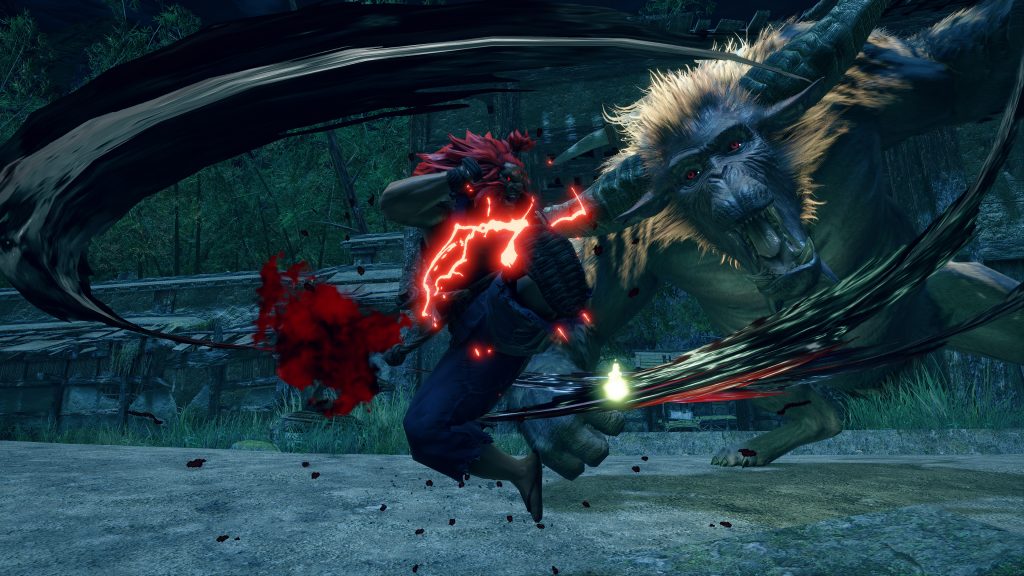 Also, some of these quests have rank requirements, so be sure to keep raising your Hunter Rank so you can check them out.
Filtering In…
As seen above in the launch trailer, you can take advantage of different filters to bring a different atmosphere to your hunts. Filters like Sepia, Black & White, Warring Lands-style, and more can be applied to the entire screen, and some also alter the game's audio as well.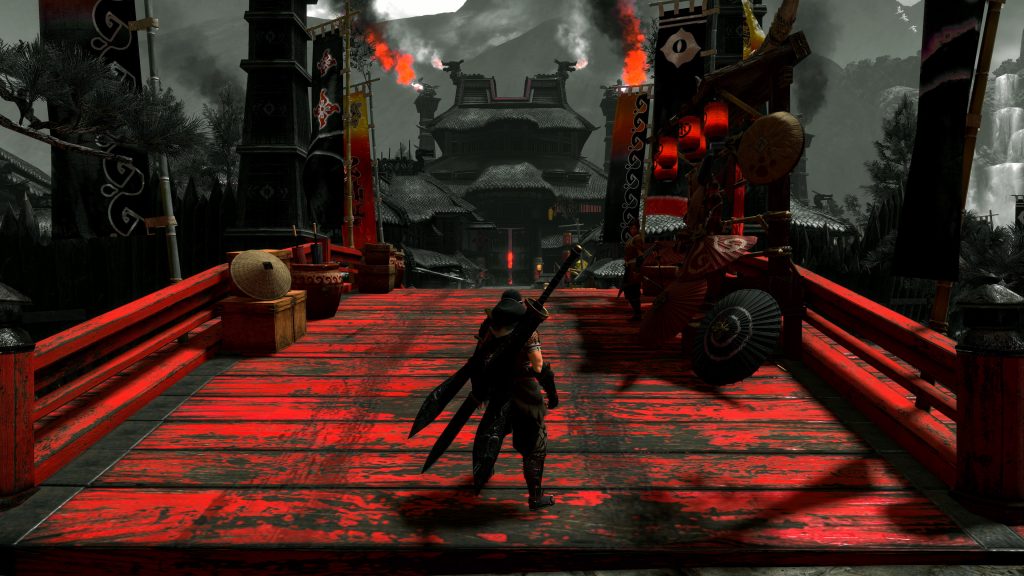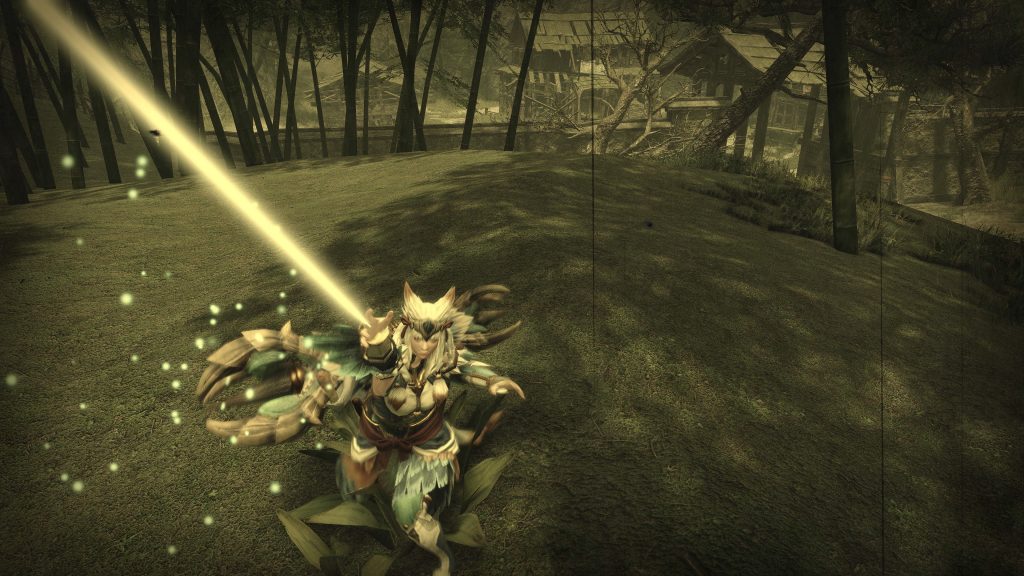 Happy Hunting!
That's all for now! We hope you enjoy your hunts in Monster Hunter Rise.
Be sure to stay up to date with all things Monster Hunter by following the official Twitter, Facebook, and Instagram accounts.