EN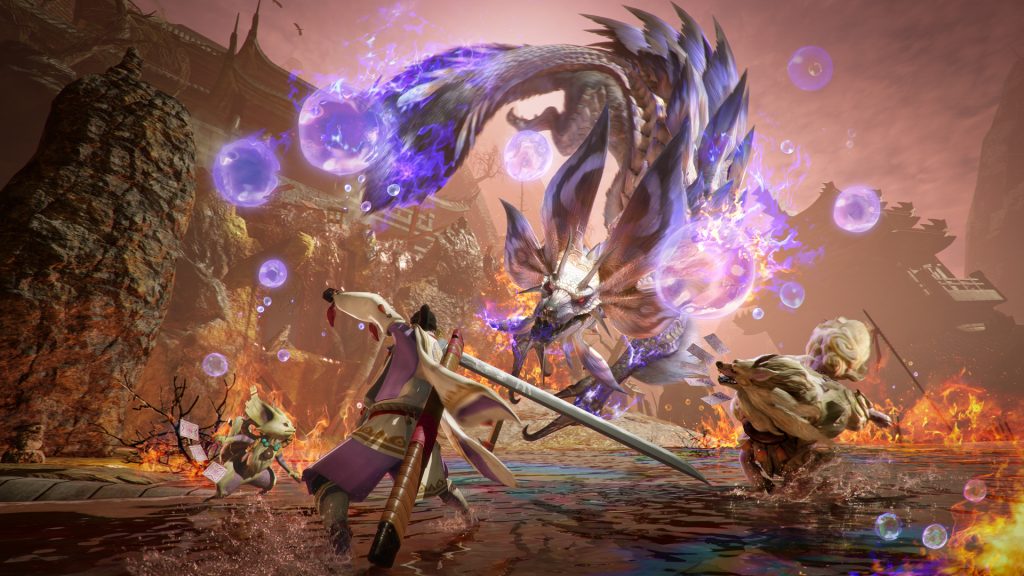 Monster Hunter Rise: Sunbreak – September 2022 News Roundup
It's been a big month of Monster Hunter news with the release of free Title Update 2. We're gathering a hunting party and setting out to get into all of the details of the update, and everything else that's going on in the world of Monster Hunter in September!
Free Title Update 2
Sunbreak Free Title Update 2 is here at last – highlighted by 3 new monsters, the addition of layered weapons, a level cap increase for investigations, and more Qurious Crafting weapon additions. If you haven't already seen the rundown of new content coming in this update, read the TGS2022 recap blog to get all the details.
This update is sure to expand your endgame options, and we can't wait to see how you fare against some of the new monsters. Even though Risen Chameleos is the big MR110 challenge that we're sure experienced Hunters have their eyes on, don't underestimate the incoming heat from Flaming Espinas and Violet Mizutsune.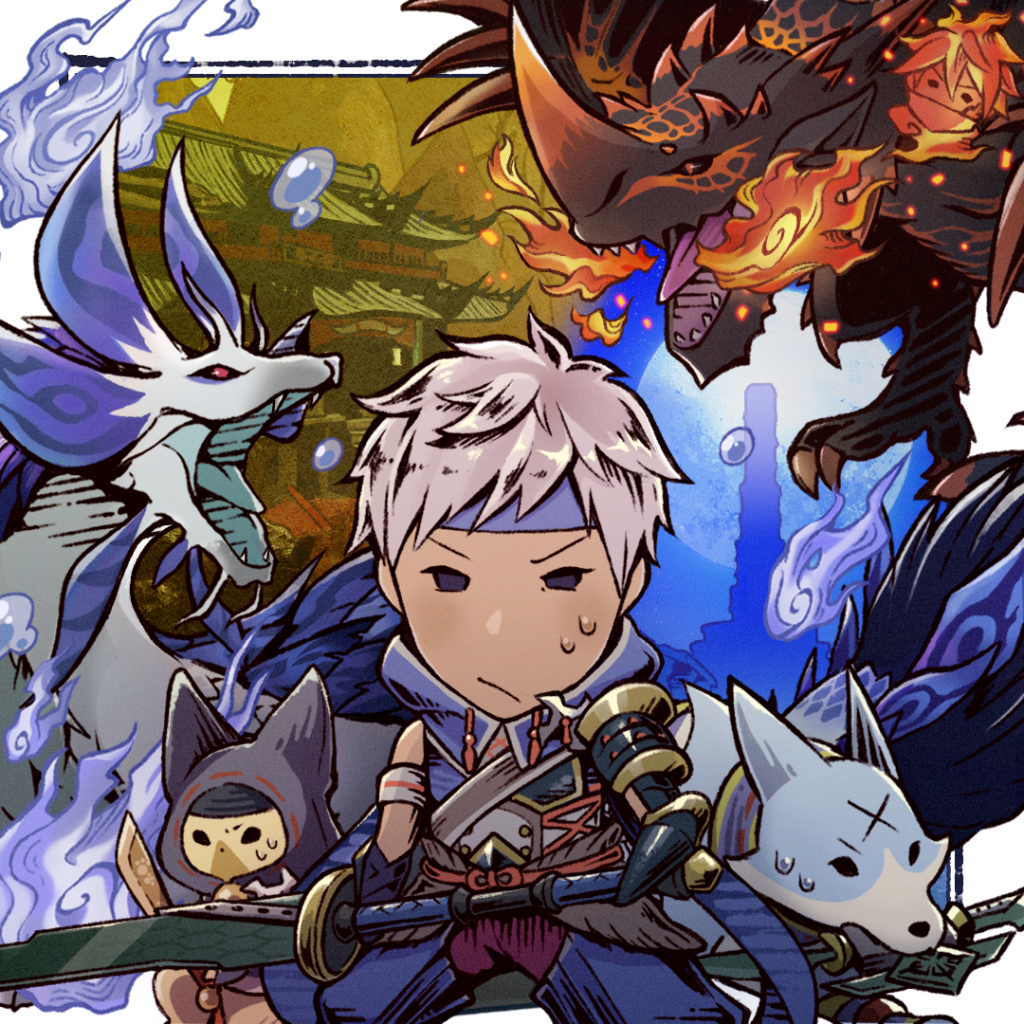 In case you missed it, Monster Hunter Rise: Sunbreak Director Yoshitake Suzuki also shared some helpful quality-of-life changes as part of the update.
If you've maxed out all of your shortcut loadouts and are looking for more, you're in the luck. The maximum number of loadouts will be increased to eight. He also shared that fixed items like the BBQ Spit and kunai can now be hidden from displaying on your item bar. This should help you cycle through your items in the item bar during your time of need.
For changes to armor, Director Suzuki shared that the level cap on armor is getting an increase – a much needed addition especially with powered up monsters like Risen Chameleos and the increase to the investigations level cap. You can also lock your armor to prevent it from being sold or used in crafting, to give an extra sense of security with your favorite items.
Check the full patch notes for Version 12 here to get all of the details on the changes.
The update is out now on Nintendo Switch and PC/Steam. Be sure to double check that you've updated to the latest version of the game!
Things to Watch Out For
Heads up, Hunters. The Version 12 update includes a fix for an error that can occur on Nintendo Switch due to the size of your save file. A second fix will be released in October that will keep your save data from growing too large when registering armor to the "Vaunted Qurious Crafter" page of your Guild Card. Double check the page here if you've encountered these issues for updates on how to avoid them.
For PC players, please be aware of potential issues that can arise with modded quests. Since joining quests with unauthorized mods can cause issues, be sure to double check when joining quests that may fall outside of the normal values for quests. These quests won't cause you to lose your save data and the team is continuing to work on ways to filter these out.
We're continuing to monitor any issues, so keep on sharing your feedback with us. Thanks to all of our Hunters for your patience and understanding!
The Sounds of Sunbreak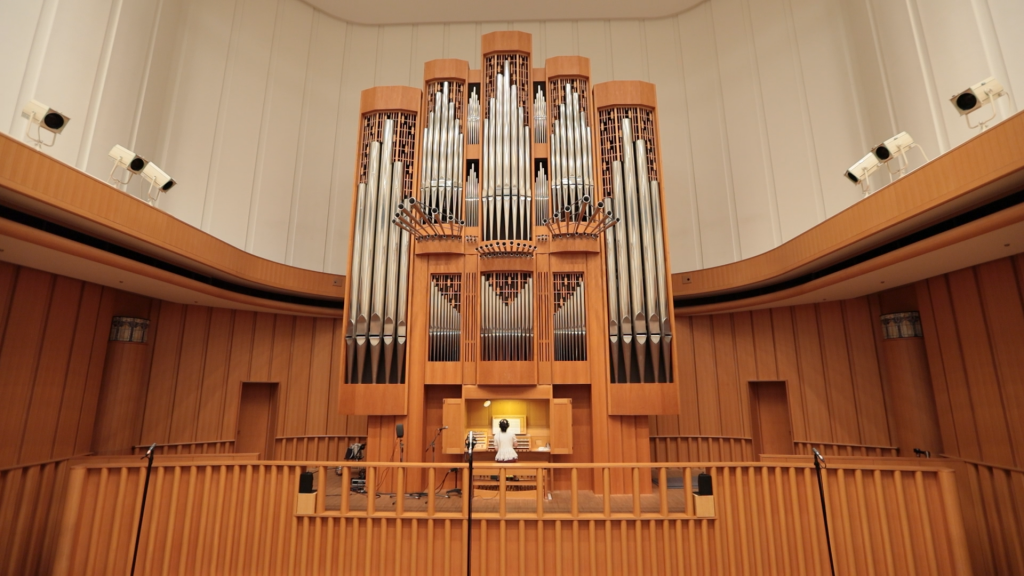 With the Monster Hunter Rise: Sunbreak soundtrack, we gave a big spotlight to the game's soundtrack. We've seen a lot of love for the new themes, like the peaceful tunes you hear in Elgado outpost, and the foreboding organ that marks the battle with Malzeno.
Read our interview with the game's composers, Satoshi Hori and Mana Ogura, to learn more about their processes and inspiration for creating the soundtrack.
You can also take a look at the video showcasing the making of the soundtrack that was filmed at Abbey Road Studios. It features a few of our favorite songs, including Scarlet Feast – Malzeno and the incredible organ. Check out the video below if you haven't already seen it (or just give it a rewatch)!
Check out the Sunbreak soundtrack on Spotify and Apple Music below!
This Month's Event Quests
Each week we've released a new Event Quest with rewards for completing them. Read the rundown below of the quests we've added and the rewards available, and don't forget that you can continue to take on these quests any time with no expiration date.
"Flash of Inspiration"
Face-off with a powerful Astalos in an electrifying challenge! Take down this fearsome foe to forge the new elegant Lien layered armor set. This is a fun one for all you Monster Hunter Frontier fans out there!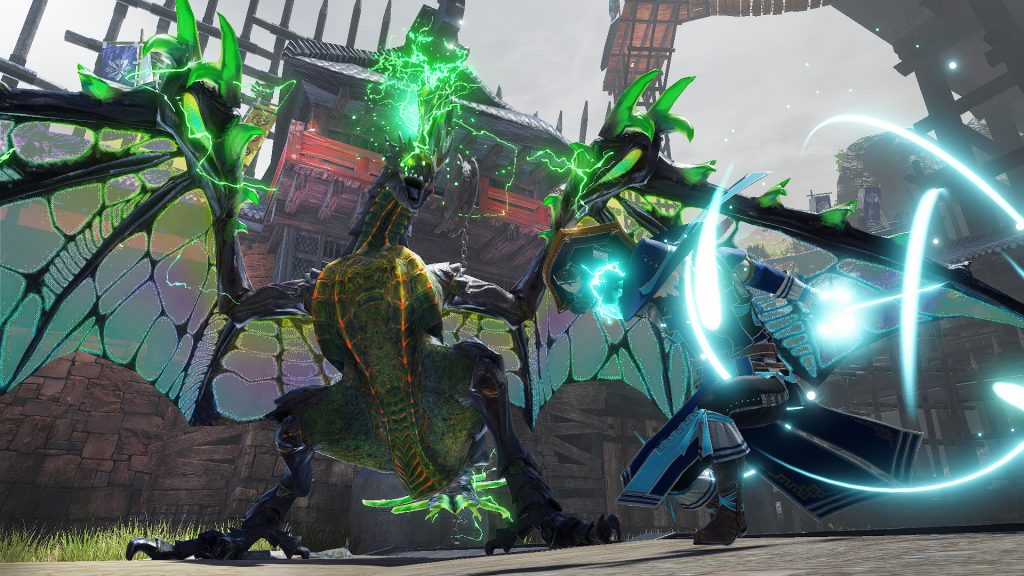 "Minor Inconveniences"
Aurora Somnacanth and Garangolm stand in your way a challenge featuring two titans. Overcome this challenge to earn the Delightful Pose Set!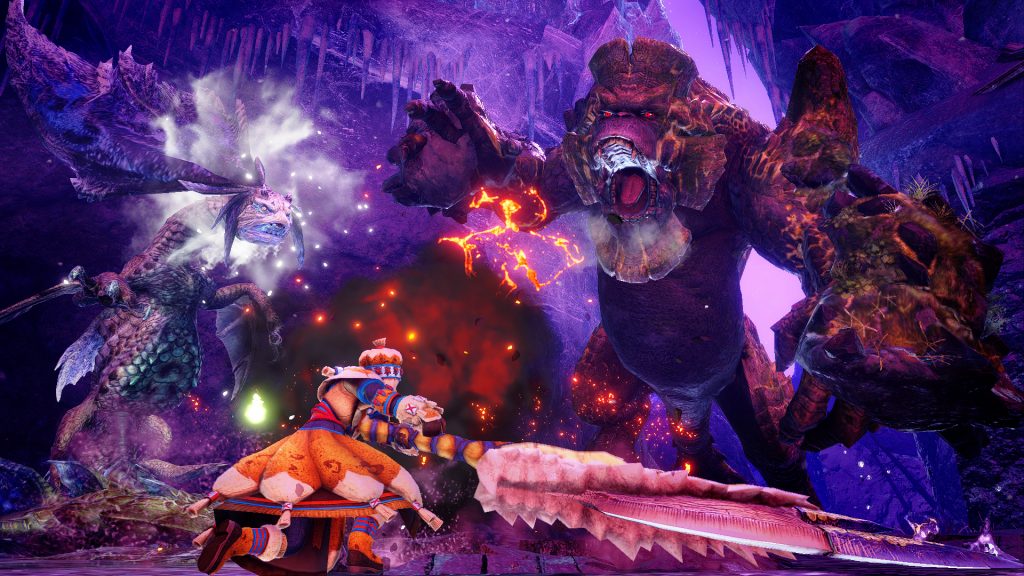 "Dual Threat: A Song of Silver and Gold"
Dance with the deadly duo of Gold Rathian and Silver Rathalos in this double trouble Event Quest. Complete this quest and obtain some new special titles!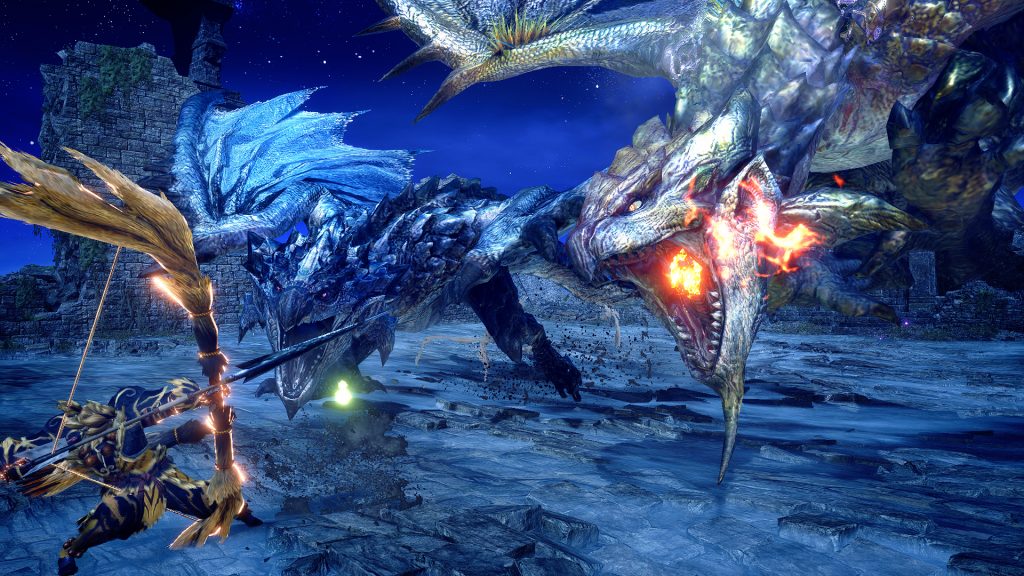 "Daimyo and Pearls"
Battle a Daimyo Hermitaur and strike for massive damage to complete this quest and acquire items that fetch a fair price! The reward is perfect for getting the extra Zenny you need to complete that perfect armor set or finish that big upgrade for your favorite weapon.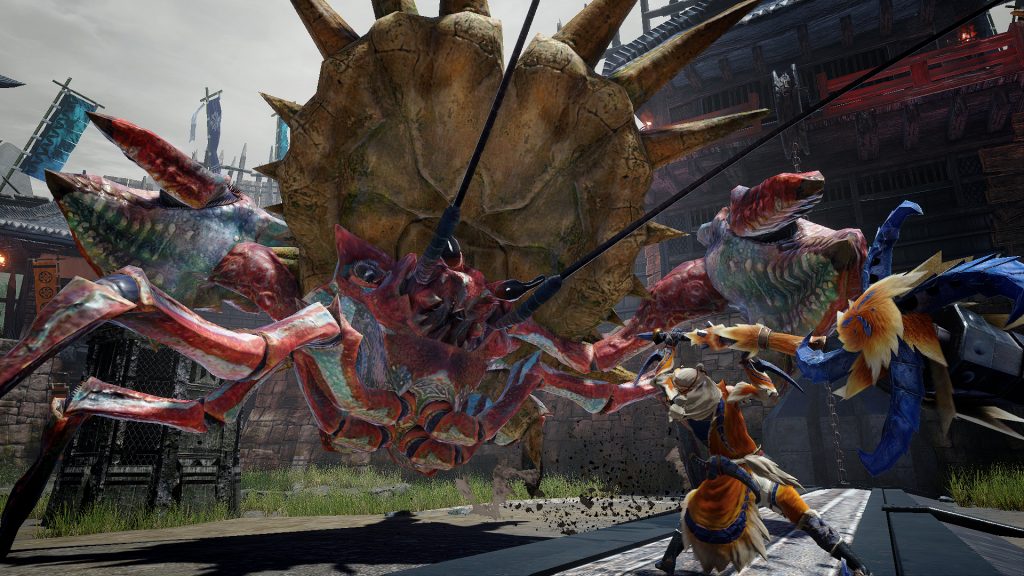 Good luck tackling those Event Quests! We're continuing to add a new quest each week with new rewards and will be sure to alert you of the latest quest on the official social channels.
Discord Giveaway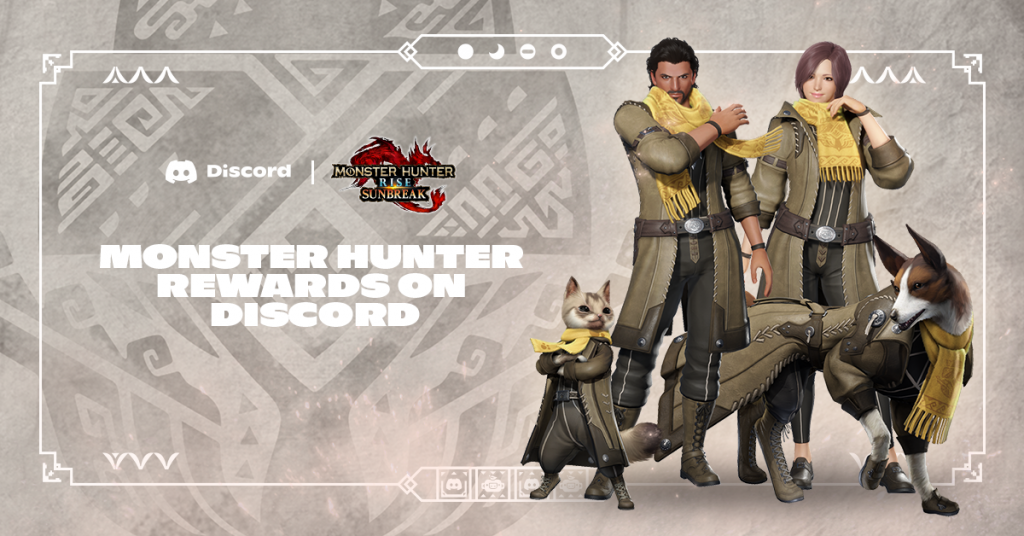 In partnership with Discord, we're giving out codes for the previously announced Fall Fashion Set layered armor DLC. This layered armor was added alongside the latest update and is available for purchase on both Nintendo Switch and PC.
To receive a free code, you'll need to stream your gameplay using the "Go-Live" function on the PC Discord application. Discord can detect that you're playing Monster Hunter Rise (or Sunbreak) on PC, so just play while you are screen sharing for at least 30 minutes and you'll automatically receive a code in your gift inventory on Discord.
This giveaway lasts until October 23rd, 2022. Check out the blog by Discord to help walk through the details of getting setup for streaming.
Tales from the World of Sunbreak
Have you caught our Sunbreak Stories series yet? We've been releasing a series of short stories featuring characters from Monster Hunter Rise: Sunbreak, alongside special artwork to accompany each. You might learn a bit more about your favorite characters from Kamura and Elgado by giving these a quick read.
Visit the links below to catch up on the three stories that we've released so far, and be on the lookout for more to come in the weeks ahead!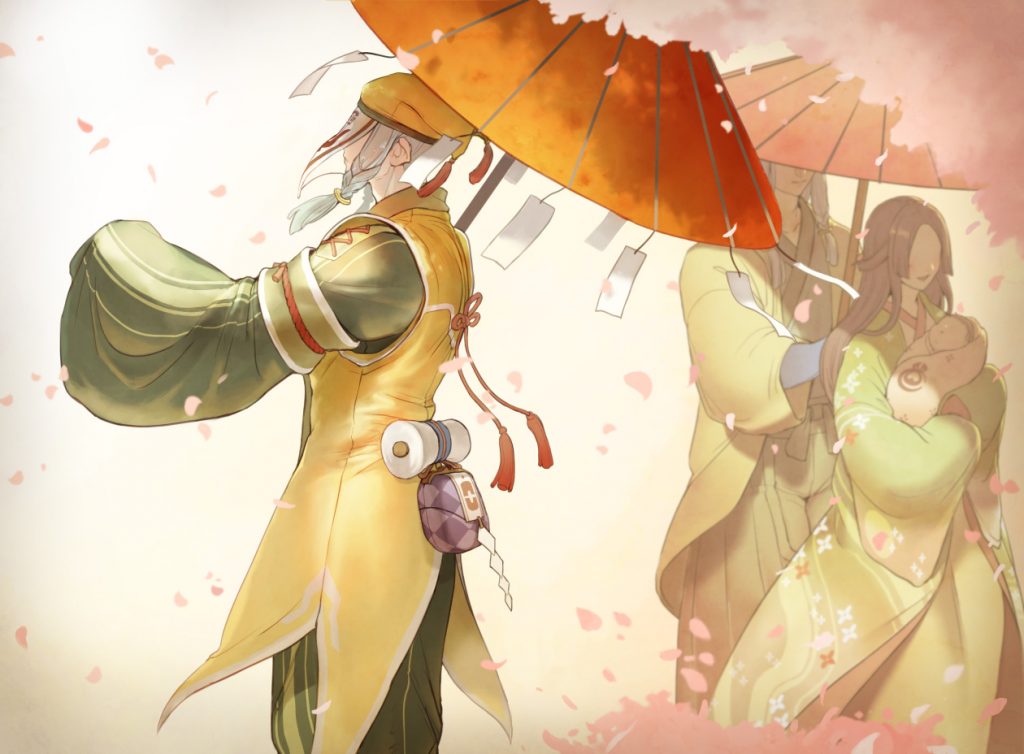 Vol.2 Princess Chichae's Adventure
Vol.1 Fiorayne's Secret Mission
Monster Merch
Zenny greetings! We revealed some cool new items apparel and accessories from our partners this month. They're perfect for showing off your Hunter spirit.
Here's a look at the selection of fine goods.
Teeturtle– Monster Hunter shirts
EightySixed – Monster Hunter World accessories and apparel
For Fans By Fans – Monster Hunter accessories and apparel
ENDGAME – Monster Hunter Rise accessories and apparel
Monster Milestones!
The month of September marked two milestones for the Monster Hunter series. On September 6, we celebrated the third anniversary of the launch of Monster Hunter World: Iceborne. It's been great seeing everyone share their memories for the game even from the beginning of Monster Hunter World, from taking your first steps in the new world to overcoming the legendary black dragon, and standing tall in Castle Schrade. Whether you're reflecting on your most memorable hunts, still playing the game today, or coming to it for the first time, we really appreciate the love and support for Monster Hunter World and Iceborne.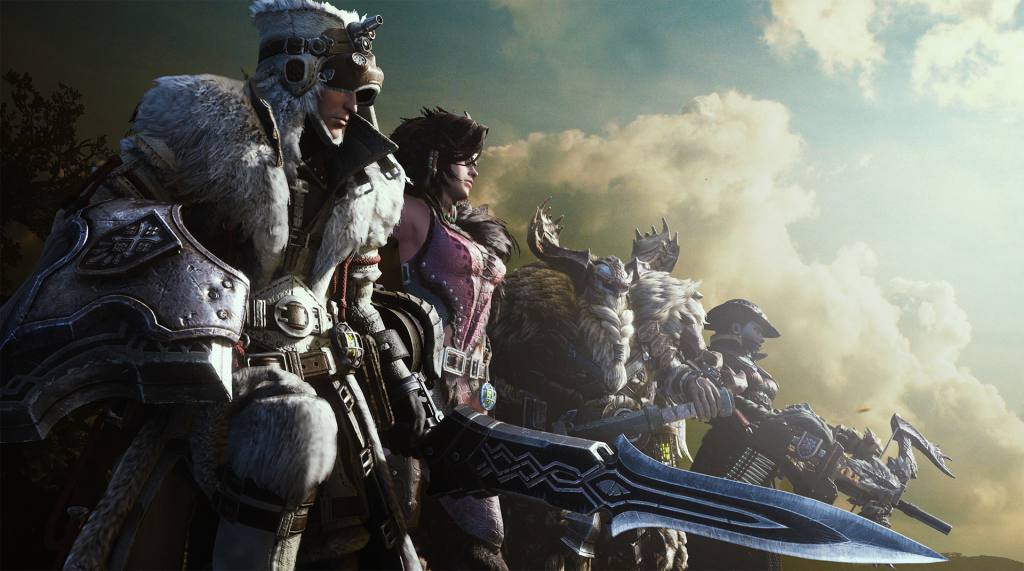 On September 21 we celebrated the launch of the very first Monster Hunter game in North America. The game launched on PlayStation 2 a little over six months after the Japanese version, and marked the start of the series' journey to western audiences.
It's been a wild ride for Monster Hunter fans over the years and we're so grateful to the amazing community for helping make the series what it is today. Here's to many more milestones to come!
Quest Complete!
That wraps up nearly all of the Monster Hunter news from September! The next update for Sunbreak is set to arrive in late November, and we're looking forward to sharing more on that one soon. Free Title Update 3 will be the last update for the game this year, but we're far from returning from this quest. Here's a look at the roadmap again to get your calendars ready for what's next.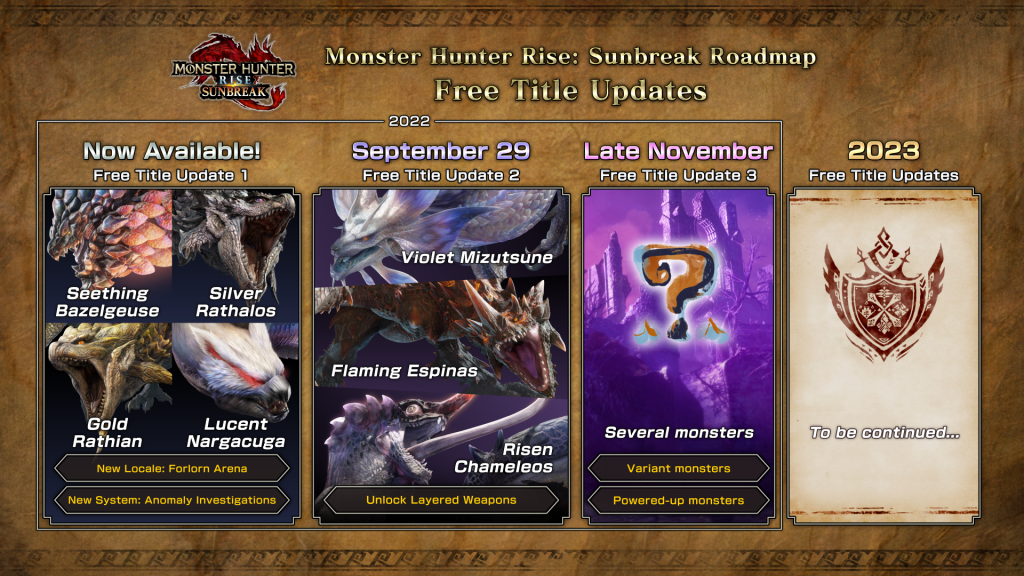 In the meantime, keep on following the Monster Hunter social media channels to stay on top of all the news and conversation in the community.
Thanks again for reading, and we'll see you in the next one!