EN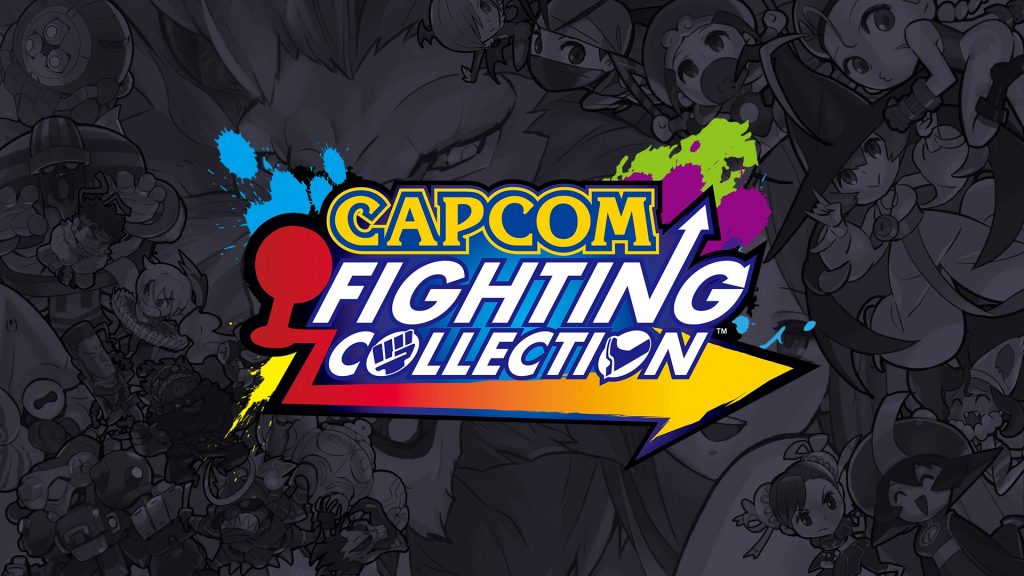 Play Capcom Fighting Collection Now!
Lions and vampires and robots, OH MY! Capcom Fighting Collection is now available on PlayStation 4, Xbox One, Nintendo Switch, and Steam. Relive 10 arcade classics from Darkstalkers, Cyberbots, Red Earth, Super Puzzle Fighter II Turbo, and more.
Miss the good 'ole days of stacking quarters at the arcade? Have a Darkstalkers obsession you want to share with fellow fans? Yeah, we do, too. Fortunately for us all, Capcom Fighting Collection is here to save the day – complete with 10 different fighting games that will transport players back to the arcades of the 90s like no other game collection can!
Before we tell you more about Capcom Fighting Collection, we have an entire week of streamers from our Capcom Creators going live from June 27 – July 1 from 11AM-5PM PT. We'll be hosting them on our official Twitch page, but also tune in on each Creator's channels! https://www.twitch.tv/capcomusa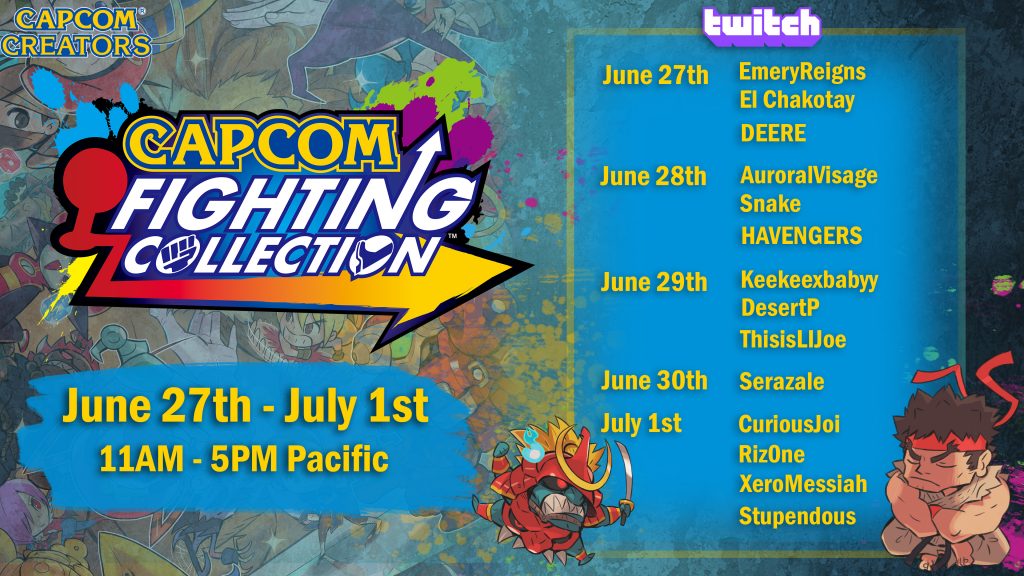 Here's a quick tour of all the titles waiting to take players back to the heyday of arcades.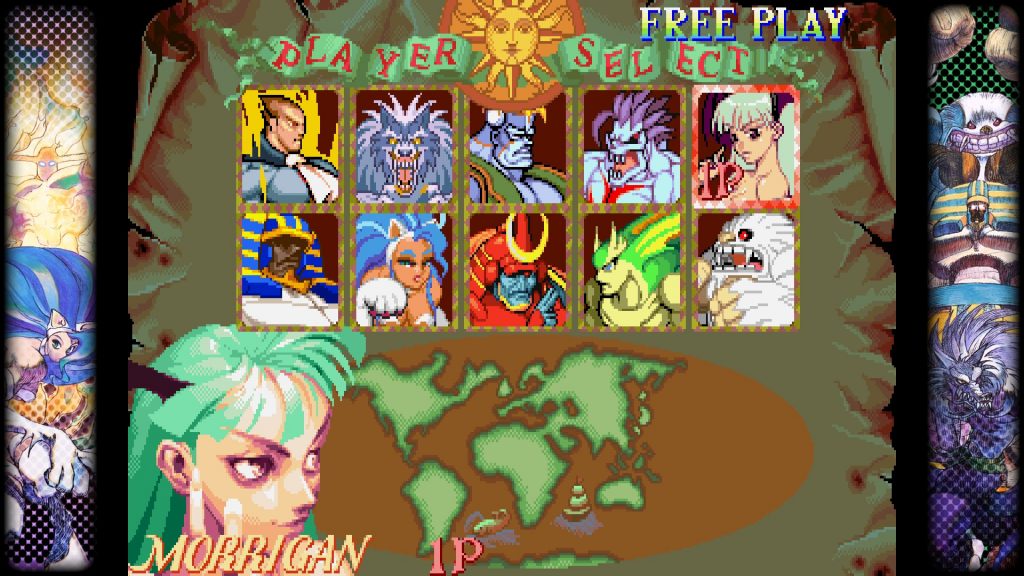 All 5 Darkstalkers – It's spooky, it's scary, it's every game in the Darkstalkers series all in one haunting collection for the first time ever outside of Japan. From Darkstalkers: The Night Warriors (1994) to Vampire Savior 2: The Lord of Vampire (1997), players can select fan-favorite characters such as the charming Morrigan and exuberant Felicia, or take a stab at more specialized characters like the deadly Huitzil and aquatic Rikuo. There's no need to wait for a full moon to play Darkstalkers when you can play them now. (Note: Vampire Hunter 2 – Darkstalkers' Revenge and Vampire Savior 2 – The Lord of Vampire are only available in Japanese).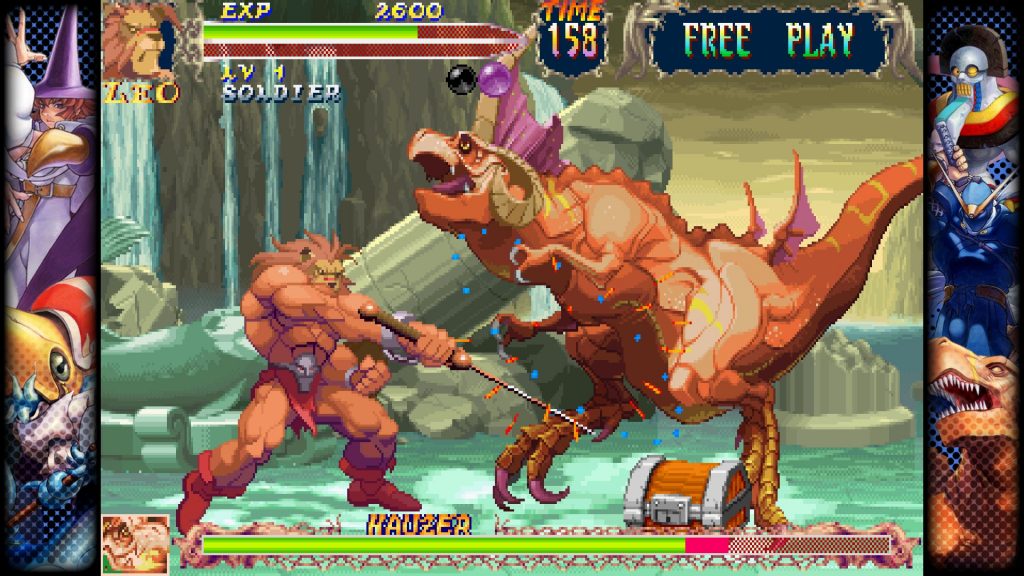 Red Earth – A unique fighting game with an RPG-like system is making its debut outside of arcades. Red Earth, also known as War-Zard in Japan, has fantasy-inspired characters like the witch Tessa and the lion-headed king Leo. Thou can select either the single-player Quest Mode or the two-player Versus Mode depending on thine preferences. Dost thou have what it takes to save the kingdom of Greedia?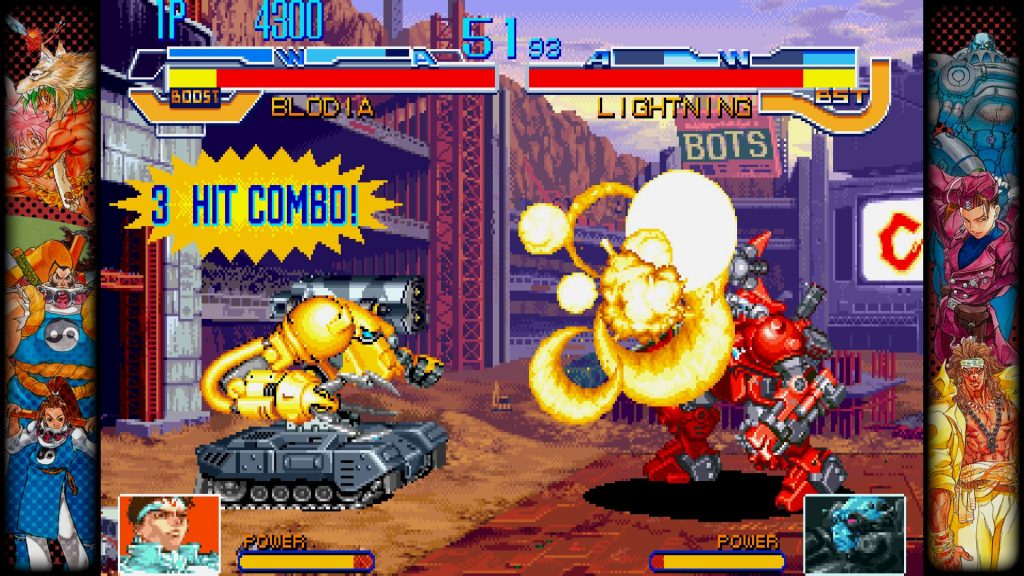 Cyberbots: Fullmetal Madness – Many Capcom fans might know Jin Saotome, but few have played the game he hails from. Cyberbots is another unique fighting game where players select the pilot along with the Variant Armor. While the pilot controls the story, the Variant Armor controls the move-set. Players looking for massive space battles with mechas need not look any further than Cyberbots.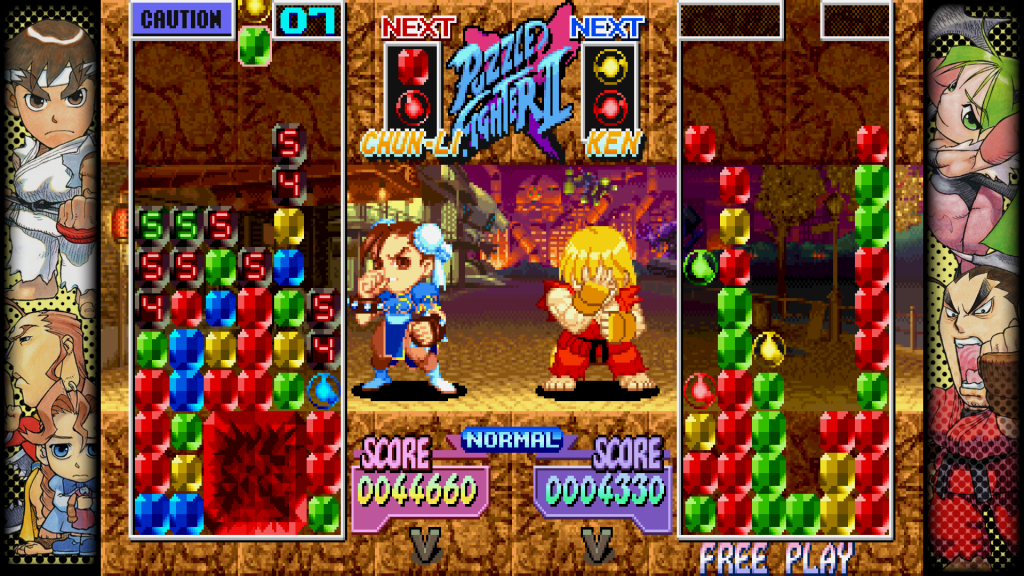 Super Puzzle Fighter II Turbo – Puzzle fans, unite! Characters from Darkstalkers, Cyberbots, and Street Fighter go head-to-head in this puzzle game where players must match blocks of the same color in order deal blows to their opponent or to simply survive. Be wary of the glorious diamond piece, which can end the game in one fell swoop.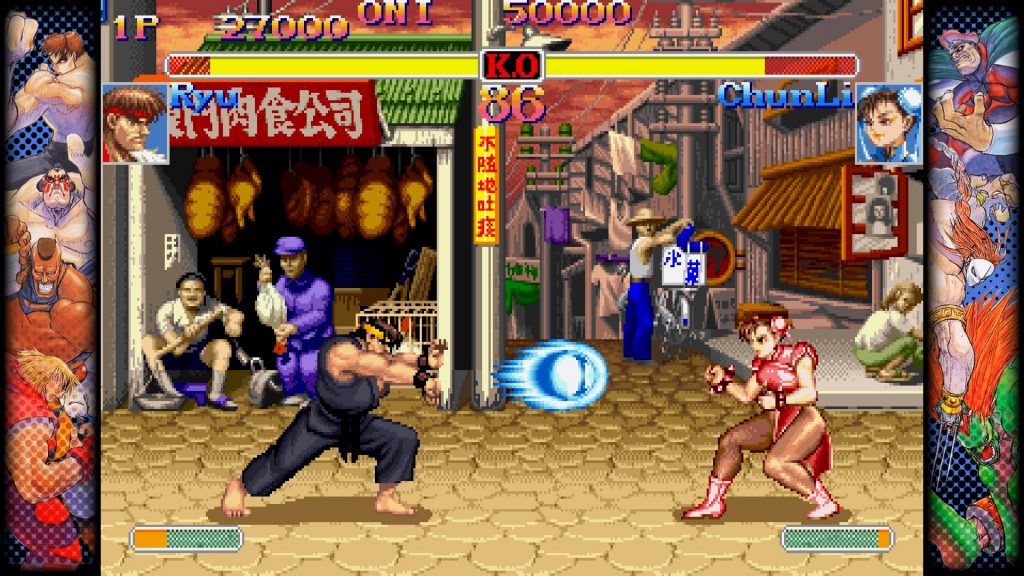 Hyper Street Fighter II – Containing all five versions of Street Fighter II – making it a collection within a collection – Hyper Street Fighter II is an ode to the classic era of the series that made Street Fighter a household name.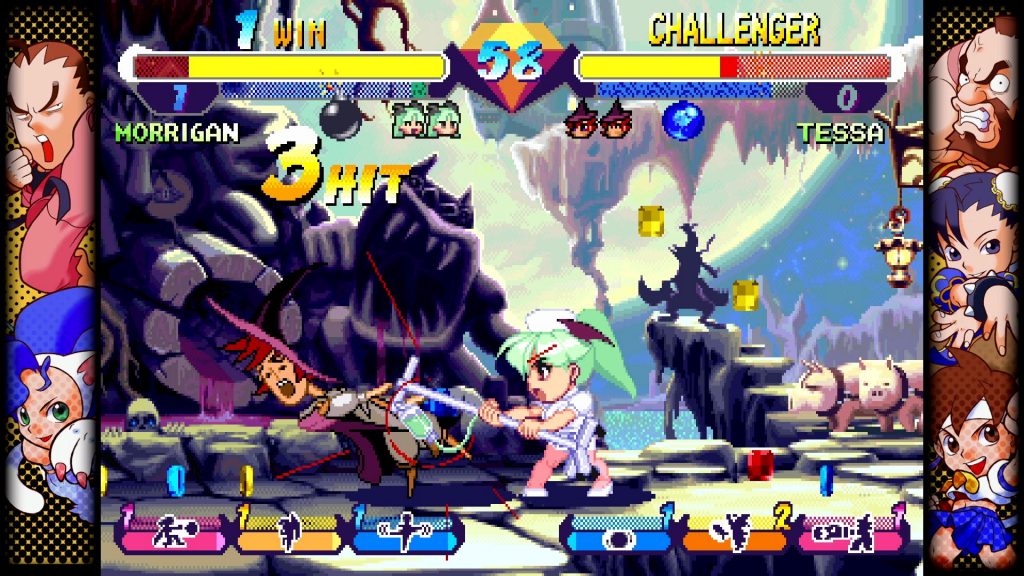 Super Gem Fighter Mini Mix – Featuring "chibi" designs for characters from Darkstalkers, Street Fighter, and even Red Earth, this chaotic – and very cute – fighting game is chock-full of power-up gems, elemental orbs, and treasure chests that can turn the tide of any match.
You know we couldn't just put 10 awesome games together and call it a day. Capcom Fighting Collection alsobrings new modes, new features, and updated settings to deliver a modern feel to these retro classics.
Online Play for All Games – That's right! All 10 games have online play where players can select Casual Match, Ranked Match, or Custom Match to prove they aren't just the best in their local arcade. Additionally, Spectator Mode is available so you can sit back and enjoy watching your friends duke it out.
Training Mode – Practice combos, execute special moves, or just fiddle around with your favorite characters with no time bank. Training Mode is available for all titles except Super Puzzle Fighter II Turbo.
Fighter Awards – Each game comes with unique Challenges players can complete to really test their mettle.
Display Filters – Get creative with multiple filters to change how the games are displayed.
Quick Save – Made a mistake in Arcade Mode you wish you could take back? With the new Quick Save, players can start right where they left off instead of having to start all the way at the beginning.
Museum and BGM Player – Over 500 pieces of art and 400 music tracks for players to peruse with all the time in the world!
Finally, Capcom Fighting Collection will also join forces with Street Fighter 30th Anniversary Collection to form the unbeatable Capcom Fighting Bundle, which includes a total of 22 games in one! Get the bundle for MSRP $59.99.
Well? What are you waiting for? Go out there and show everyone what a collector you are and play Capcom Fighting Collection on PlayStation 4, Xbox One, Nintendo Switch, and Steam! There's also bonuses for early purchasers of the game like special illustrations and exclusive music tracks arranged by CAP-JAMS and other music artists. Get the PS4, Xbox One, Steam, and Nintendo Switch digital versions before September 30, 2022 or the physical versions while supplies last to receive the bonuses! You can also receive THREE WONDERS in Capcom Arcade 2nd Stadium if you purchase Capcom Fighting Collection during this time. Play Capcom Second Stadium on July 22, 2022!