EN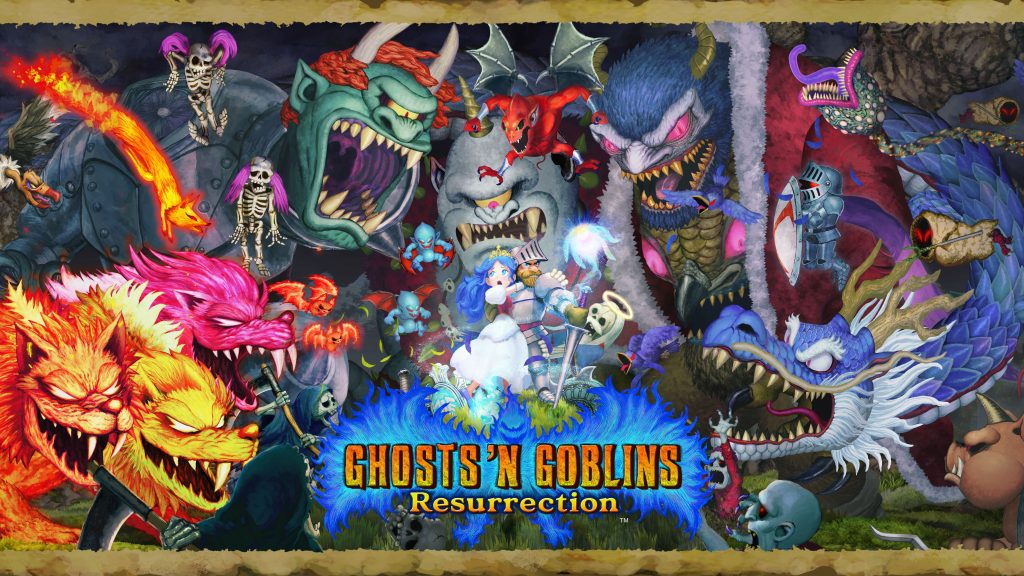 Ghosts 'n Goblins Resurrection and Capcom Arcade Stadium come to Nintendo Switch in February 2021!
Announced at The Game Awards 2020, Ghosts 'n Goblins Resurrection sees the return of the gallant knight, Arthur, as he embarks on a brand-new quest to rescue the princess from the devious Demon Realm! Plus, dozens of arcade classics make their return with a slew of new features in Capcom Arcade Stadium!
Ghouls, Ghosts, 'n Goblins
There are few spots more idyllic than the hilltop looking out over the kingdom. It's here that the noble princess and her gallant knight, Arthur, enjoy spending time together… but their time together is unexpectedly cut short when malicious monsters appear and take off with the princess! Taken by surprise and only able to watch as the princess is kidnapped to the Demon Realm, the chivalrous Arthur dons his armor and embarks on a quest to rescue the princess and save the day!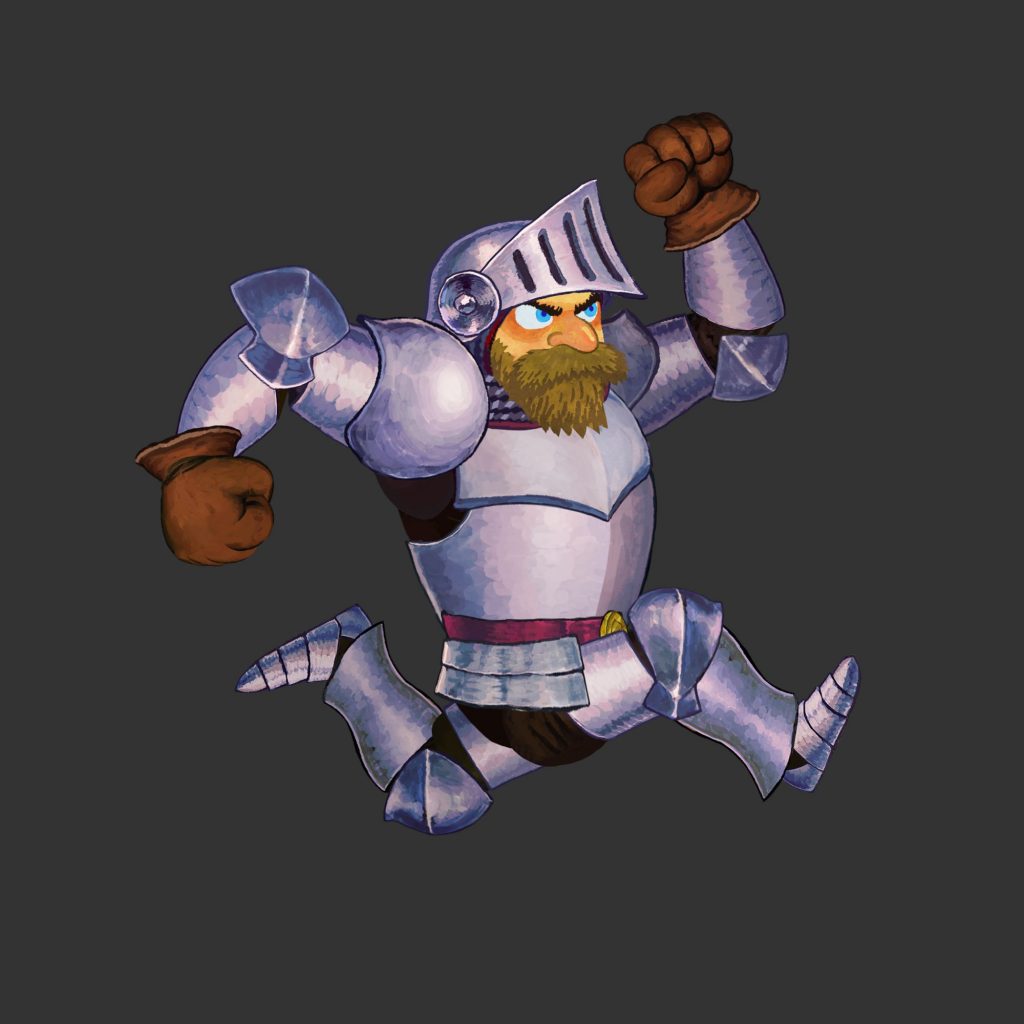 For over 35 years, Ghosts 'n Goblins games have tested and delighted players with challenging gameplay, gigantic bosses, and a cast of familiar foes, including Zombies, Skeleton Murderers, Pigmen, and, of course, the infamous Red Arremer. This time around, Ghosts 'n Goblins Resurrection brings a whole new meaning to the phrase "side scroller." With the story being presented on an in-game scroll of parchment, Arthur will run, jump, battle, and navigate his way across platforms, pits, and tricky terrain in a storybook-like world while he tries to keep his armor – and his honor – intact on his quest to save the princess.

Seasoned Knights need not worry; this is a brand-new take on the GnG you know and love. Filled with deadly enemies, devious traps, and delightful levels that will put your skills to the test Ghosts 'n Goblins Resurrection takes cues from both the original Ghosts 'n Goblins as well as the sequel, Ghouls 'n Ghosts, to create entirely new challenges. Knights of all kinds can bravely journey into the Demon Realm by selecting one of multiple difficulty modes, including Squire, Knight, and Legend. For new apprentices who are just learning to throw a lance, Page mode allows them to respawn on the spot with unlimited lives.

Arthur will have plenty of options to dispatch his enemies. Multiple familiar weapons make their return, including the classic Lance and the deadly Dagger, with new, unique weapons making their first appearance, including the crushing Hammer and fatal Spiked Ball. Magic returns, too, giving Arthur a variety of spells to unleash on his enemies, including the sizzling Firewall and the crackling Thunderstorm. Knights of all kinds will need to find the right combination of weapon, magic, and skills that works best for them if they wish to survive the perilous journey through the Demon Realm!

Insert Coin
The year is 199X. You just finished a bottle of clear cola. There are blacklights everywhere, and you can feel the crunch of the thin carpet – decorated with neon shapes and squiggles – beneath your tennis shoes. It's your third attempt at impatiently jamming a $5 bill into the token machine, and you can barely hear the clicks and whirs of the bill (finally) being accepted over all the noise in the arcade. But a moment later, the ping of tokens spilling out greets your ears, and as you scoop each handful into your pockets, you look out over all the colorful cabinets and think… what am I going to play next?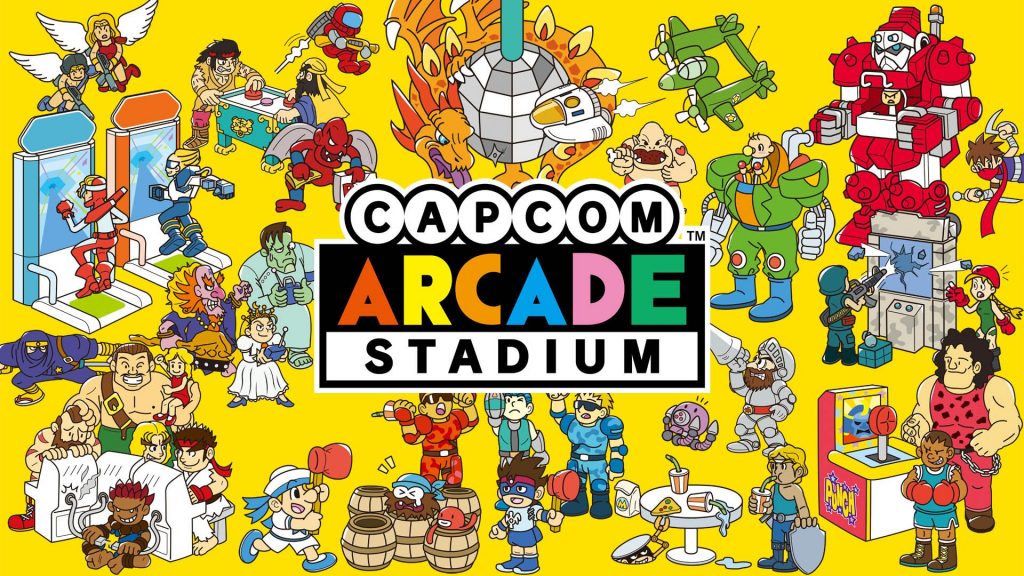 Relive the heyday of arcades with Capcom Arcade Stadium, featuring 32 classics from the mid-1980s through the early 2000s! Start your tour with a free download of 1943 – The Battle of Midway –, or see where Arthur's journey began with the stand-alone add-on of Ghosts 'n Goblins. You can also grab your favorite games from three different arcade packs spanning multiple eras! Packs include 80's nostalgia trips like BIONIC COMMANDO and STRIDER, and games that defined the 90's arcade revolution – including SUPER STREET FIGHTER II TURBO. Ready to go all-in on the classic arcade experience? You can grab all three packs of 10 games and the Ghosts 'n Goblins stand-alone add-on at once with the "all-in" pack, and enjoy them all any time you want!

The full arcade experience is available to you, too, with lots of modern features on top of local co-op (up to four players for games that support it). Game Speed and Difficulty Level can be adjusted, allowing you to slow things down (or speed things up!) to your liking, while a Rewind feature allows you to run it back and try again if things don't go quite as planned. For the ultimate nostalgia trip, additional Display Settings, Display Filters, and even various frames, including a variety of 3D-rendered arcade cabinets, can add a classic touch to the visuals.

For avid arcade players, we have even more in store: Playing games, earning in-game accomplishments, and completing challenges earns CASPO – think of it like a running score tracker, or experience points. As you accrue CASPO, you'll earn new 2D and 3D frames to display in-game. Those looking to see how they stack up against the competition can claim their place on the online leaderboards in "Timed Challenge" and "Score Challenge" game modes for their favorite titles.
Are you ready to CHALLENGE AGAIN? Ghosts 'n Goblins Resurrection and Capcom Arcade Stadium both launch in February 2021 on Nintendo Switch!