EN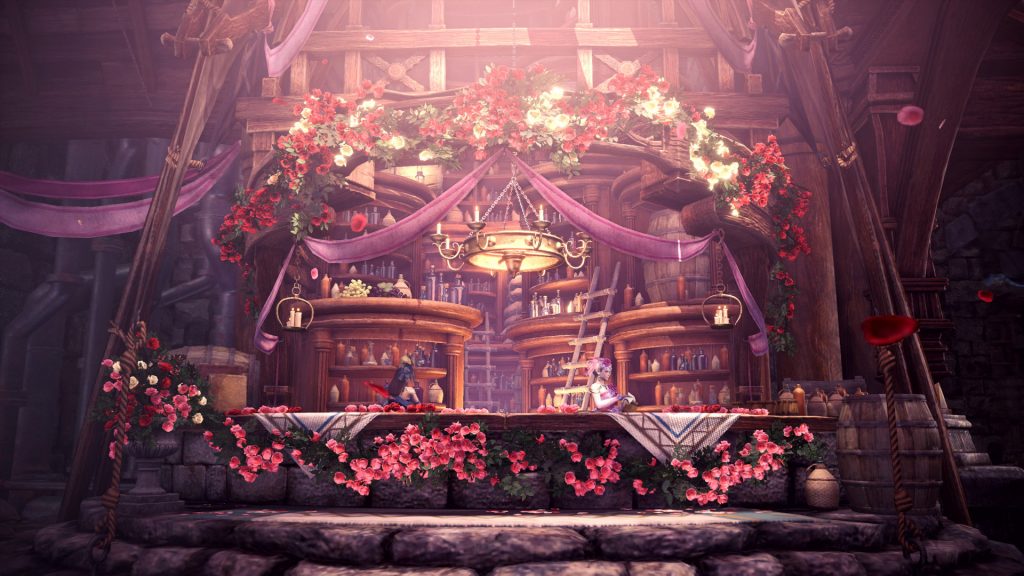 Stop and smell the roses in the Monster Hunter World: Iceborne Full Bloom Fest, now through May 7
Spring is in the air, and with it comes the unparalleled elegance of our newest Seasonal Event for Monster Hunter World: Iceborne, the Full Bloom Fest.
From now until May 7 (4:59pm PDT / 7:59pm EDT), log into Iceborne and join the festivities to get super fancy food, items and gear. The Handler, Seliana staff and even your Poogie are all dressed for the occasion; now it's your turn!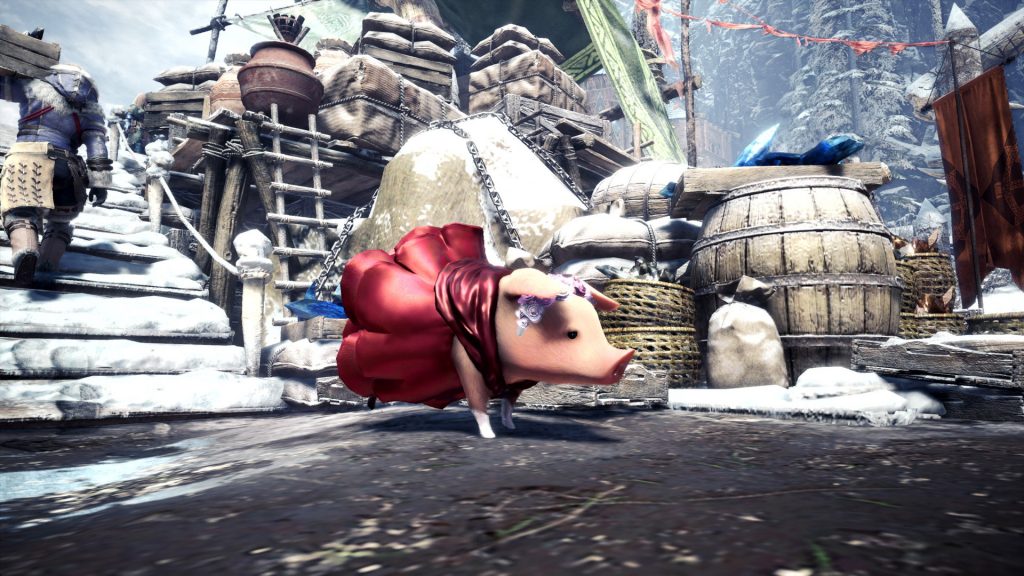 Rose Poogie!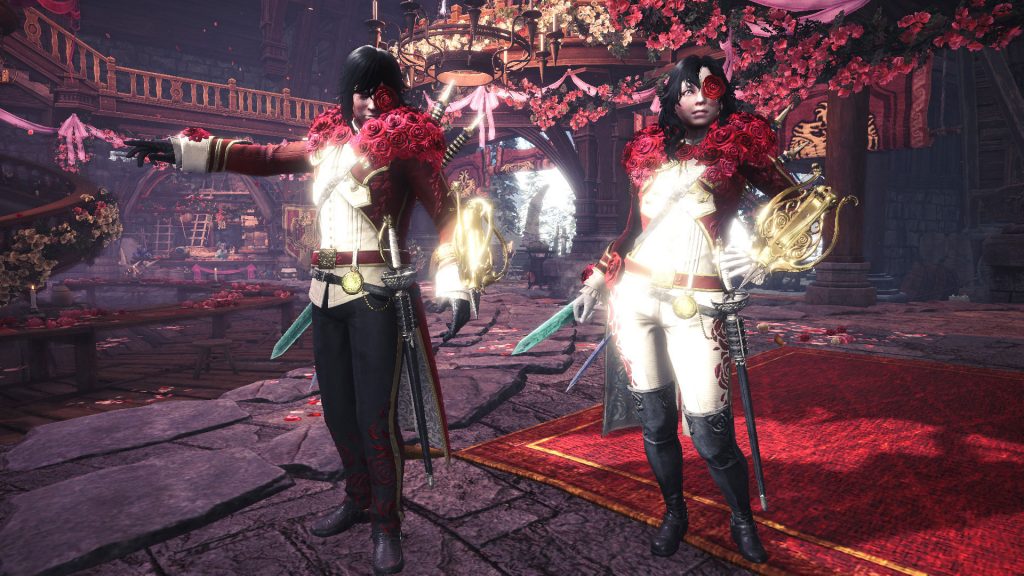 The elegant Rose Armor set
As is customary with our Seasonal Events, each day you log in, you'll receive a special ticket. This time it's the Full Bloom ticket, that can be used to craft a new armor set for yourself, gear for your Palico and even a fanciful weapon pendant.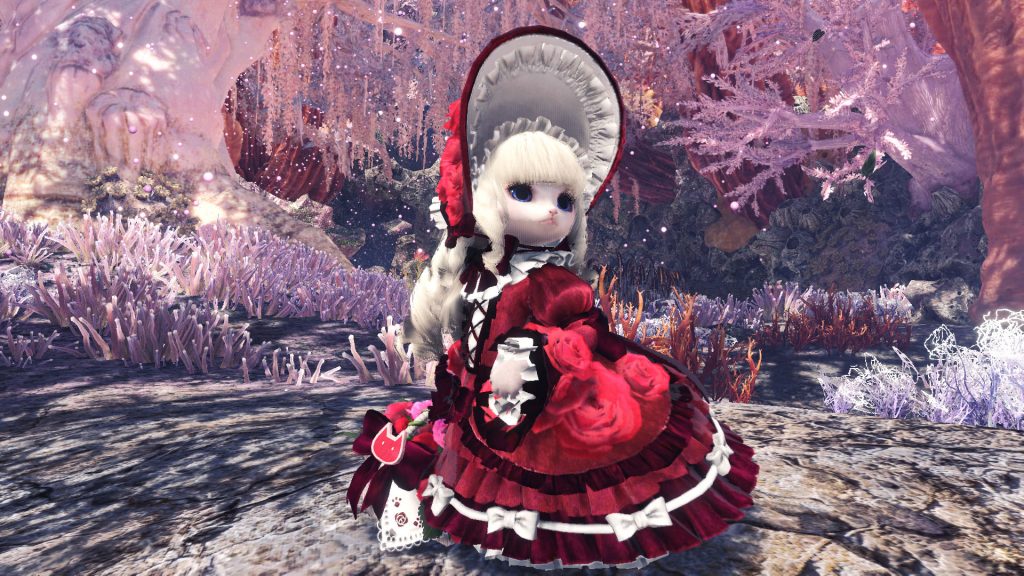 Rose Palico gear
As you take on Event Quests or help out other lower ranking hunters via Hunter Helper (Respond to SOS and look for lower MR than yourself), you'll start earning VIP Full Bloom tickets, so you can craft the Layered Armor equivalent of your Rose outfit and various other weapon pendants following the same rose bouquet motif.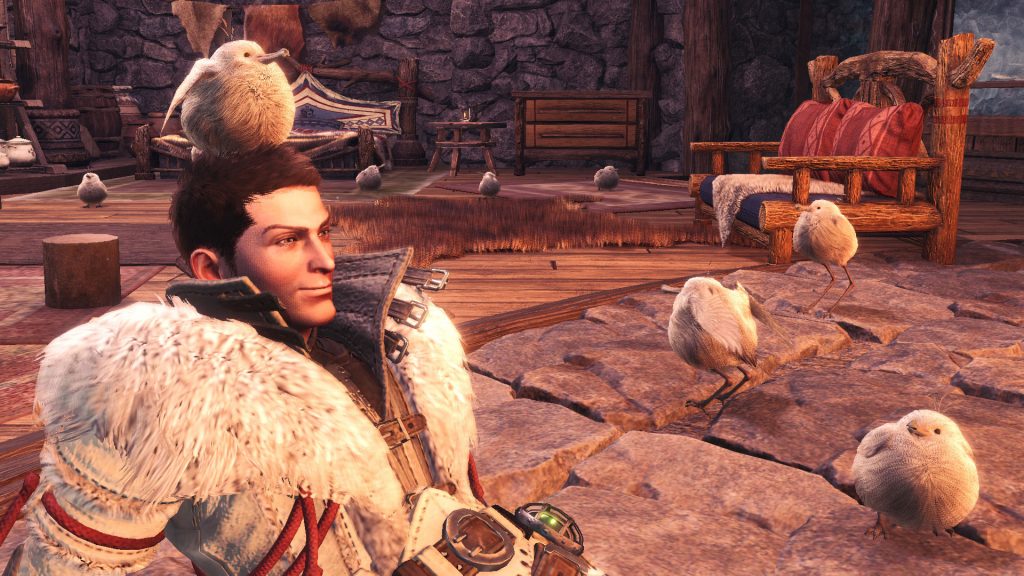 The fluffy Downy Crake Layered head gear
Speaking of Event Quests, we've added a few new ones to the mix. Look out for the quest "Skyward Snipers" to craft the dainty Downy Crake layered head piece. And nothing says "fancy" like this floppy pair of Whetfish… well, maybe not everything is the pinnacle of elegance this time. May I interest you in the return of the quest "50 Shades of White" so you can complete your regal arsenal of Guild Palace weapons instead? In any case, if you're still after the Whetfish Sabers, the quest is called "A Fish to Whet Your Appetite."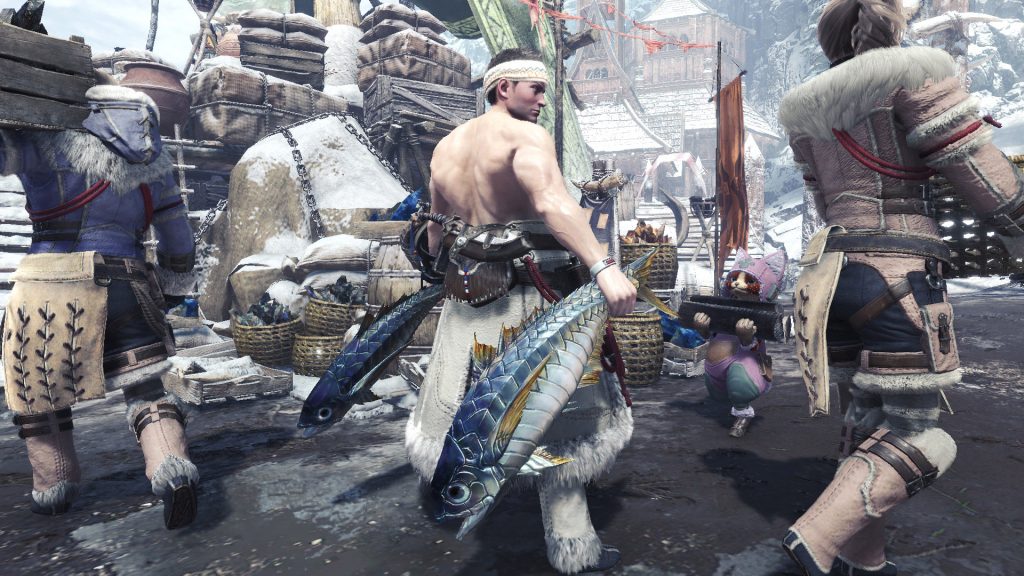 The super-sharp Whetfish Sabers
Of course, that is not all. Make sure to build a Snowman in the field to see its new look, help out the Steamworks for some special melding tickets, take on High Rank Arch-Tempered Elder Dragons (for additional layered armor!) and team up to take on the Siege of Safi'jiiva in the Seliana Gathering Hub.
Full Bloom Fest is live on Iceborne, all platforms, now through May 7. Enjoy the festivities and happy hunting!