EN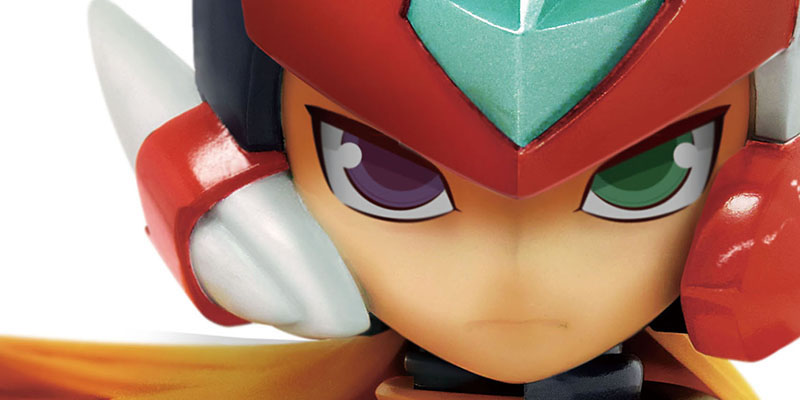 Put everything you've got into it with the Mega Man Zero/ZX Community Heroes Contest!
There's only one Zero, but you can be a hero of your own with our latest contest! We're looking for members of the Mega Man community to showcase their talents with a prize you'll definitely want to get your hands on – a Mega Man Zero/ZX Legacy Collection Limited Edition straight from Japan! Read on for more info and how to enter.
The Mega Man community is incredibly talented across countless fields. There's musical remixes, re-drawn sprites, all kinds of artwork, fan games, cosplay, Mega Man-themed ballads… I could keep going, but you get the idea. So we got to thinking about how we could celebrate and share all that you do as a community, and we decided the best way was to try to highlight as much of that creativity as possible with a contest! Got a Zero-themed song you're writing? Maybe you've been itching to draw Aile? Put together a Grey cosplay? Maybe you havethe craziest collection of Zero and ZX game boxes and memorabilia ever? Have you posed your figures into the perfect action scene? We want to see it, and we want you to share it so the entire community can celebrate what we all love about these games and characters. In other words: We want you to express what these games mean to you.
But this is a contest, after all, and a contest means there's booty… er, prizes! Here's what you'll be in the running to win – a Mega Man Zero/ZX Legacy Collection Limited Edition from Japan: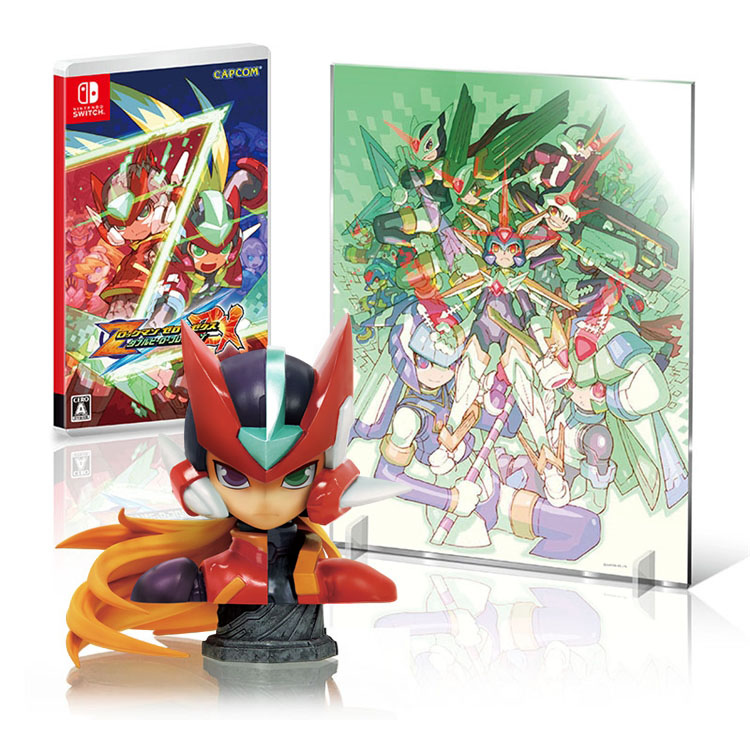 Officially, this is the Rockman Zero & ZX Double Hero Collection: e-Capcom Limited Edition, only available at the online e-Capcom store based out of Japan. As you can imagine, these are a little difficult to get a hold of in North America, so we figured it would be a fitting prize. Each one includes a (Japanese) copy of the game for Switch, an acrylic print featuring some of the most memorable villains from both the Zero and ZX games, a  of Z Saber-themed charm (either "normal" or "Omega," chosen at random), and of course a "Double Hero" bust of Zero and Vent in his Megamerged ZX form. It makes for one heck of a conversation starter.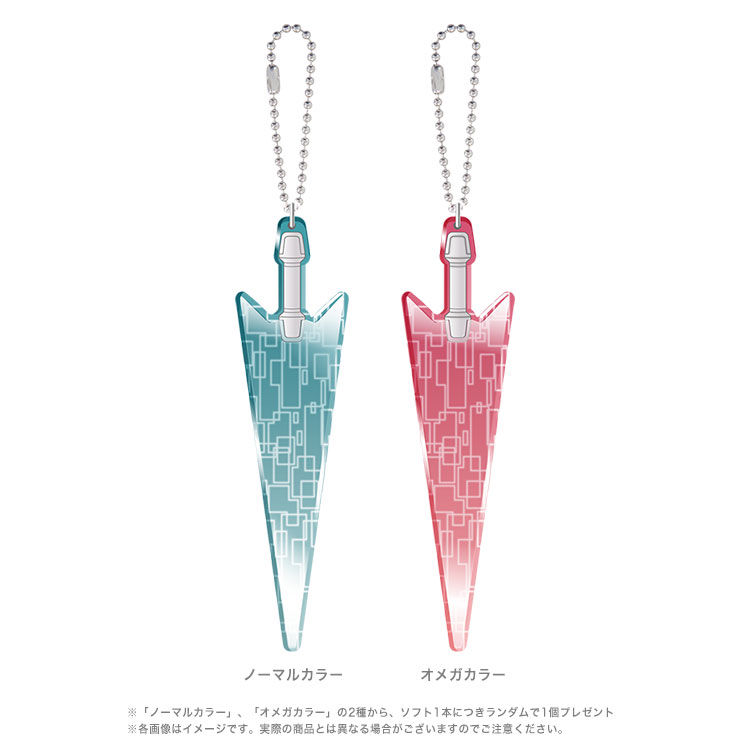 This Limited Edition is something truly special, and a panel of Capcom staff will be picking three of our favorite entries to win this exceptional prize – no easy task for us considering what you all are capable of. It's your job to make our job harder in that regard, so we're looking forward to seeing what all of you come up with!
Remember – the goal isn't to necessarily show us the objectively best piece of art / music / cosplay / performance art / figures posed in a cool way / etc., but rather to express what these games mean to you.
How To Enter
Post your entry to Twitter using the hashtag #ZeroZXContest – easy! We'll be using that tag to look for entries, so please make sure it's spelled correctly in your post. For the sake of describing the contest, we're looking for entries that can qualify as artwork, cosplay, a video, or an image of your personal stash of Zero and/or ZX games, figures, and the like. Only one entry per person, so make it count!
Since there's been plenty of great fan creations posted over the last week for the launch of the game, we don't want to leave you out of luck if you've already shared something creative this past week. In this case, quote retweet your post with the hashtag #ZeroZXContest to be entered. We'll consider content that was posted as far back as February 22nd, 2020 when it comes to selecting entries for the contest.
The contest runs for two weeks, now through 11:59 PM PST on March 13th, 2020, so don't want too long to get your entry in.
There are additional legal lines you should know about before you enter, too. We encourage you to read through them here:
Competition Rules for Mega Man Zero/ZX Community Heroes Competition
We'll be in close contact with the winners to coordinate sending out prizes as soon as they arrive and winners have been decided, so we recommend following @MegaMan on Twitter so we can easily contact you. We'll also be sharing winning entries and other favorites via the Capcom Unity Blog and on Mega Man social channels, so be sure you're okay with us sharing your creation before submitting anything.
That's it for now, so put everything you've got into it!