EN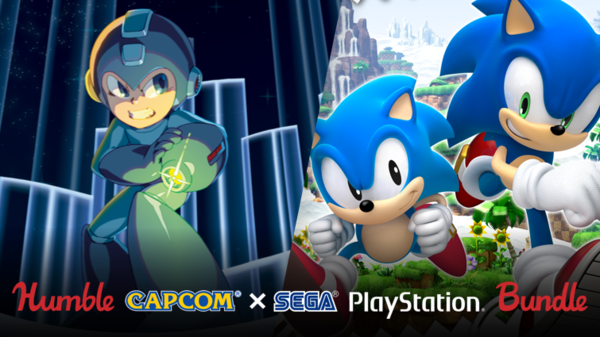 The Capcom X Sega Humble PSN Bundle is available now!
Get ready for a batch of great games with a twist – we're teaming up with Sega to bring you a brand new Humble Bundle in North American PSN regions featuring a great selection of games with proceeds going to charity!
For full details, head on over to the Humble Bundle page . This bundle runs through May 8th, so don't drag your feet! As with all Humble Bundles, a portion of the proceeds go to charity – in this case, Save the Children, American Red Cross and reverserett.org, or to a charity of your choice. Here's what you'll get at each price tier:
In the pay what you want tier:
Dead Rising (PlayStation 4)
Dustforce (PlayStation Vita)
Crazy Taxi (PlayStation 3)
Super Monkey Ball: Banana Splitz (PlayStation Vita)
In the beat the average tier:
Resident Evil (PlayStation 4)
Mega Man Legacy Collection (PlayStation 4)
Resident Evil Code: Veronica X (PlayStation 4)
Sonic Generations (PlayStation 3)
Binary Domain (PlayStation 3)
Alien Isolation (PlayStation 4)
You'll also get the following coupons:
Resident Evil 7 Gold Edition (PlayStation 4) – 40% Off
Dead Rising 4 Frank's Big Package (PlayStation 4) – 50% Off
Valkyria Revolution (PlayStation 4) – 40% Off
Yakuza 0 (PlayStation 4) – 50% Off
And if you pay $15 or more:
Dead Rising 2 (PlayStation 4)
Valkyria Chronicles Remastered (PlayStation 4)
Remember, this bundle is only available through May 8th, so make sure you get in early!
As a reminder, this bundle is only available for PSN's North America regions: United States, Canada, Mexico, Brazil, Chile, Argentina, Peru, Colombia, Panama, Costa Rica, Ecuador, Guatemala, El Salvador, Paraguay, Honduras, Bolivia, Uruguay, and Nicaragua.