EN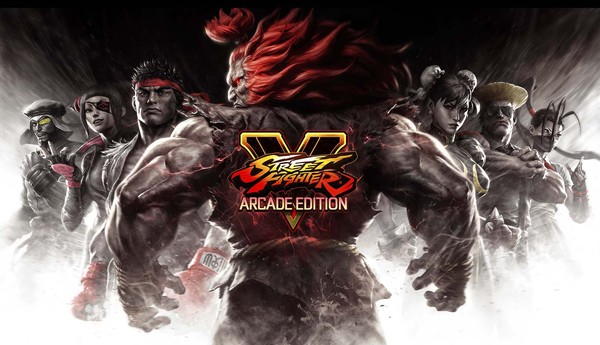 All-in-one Look at the Major Features in Street Fighter V: Arcade Edition!
Street Fighter V: Arcade Edition is launching in just a couple weeks on January 16, 2018! We've been revealing that there will be new modes, V-Triggers, and extra content coming with this new version, and are now compiling it all in one place for easy reading. Continue below for our overview of what you can expect in just a week and a half!
ARCADE MODE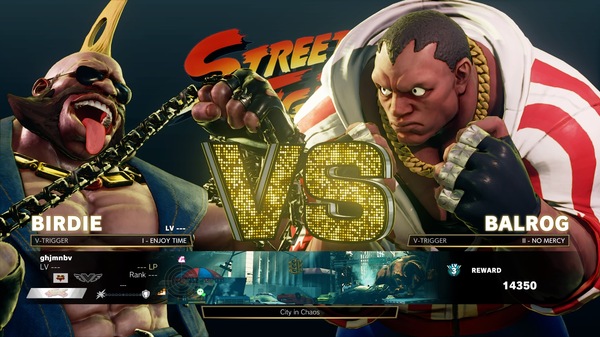 As the mode Street Fighter V: Arcade Edition is named after, Arcade Mode expands on the classic fighting game staple to provide an experience unlike any other. You'll choose between six different paths, each representing a main title in the series: Street Fighter, Street Fighter II, Street Fighter Alpha, Street Fighter III, Street Fighter IV, and Street Fighter V. Each path contains characters faithful to the respective title or in some cases representative of other characters – for example, Zeku represents Geki in the first Street Fighter. The barrel-breaking Bonus Stage also returns in their respective paths to give you a chance to get a higher score.
As you progress, you'll accumulate scores in Arcade Mode, which are then uploaded to the online leaderboards where unique titles are on the line. In order to increase your score, finish your opponents quickly, perform special moves such as a Crush Counter, get a Perfect, etc. Once you reach the end, you'll be treated to one of over 200 ending images, which come in the form of both character story images and all-new, custom illustrations. In fact, here's a sneak peek at two of them.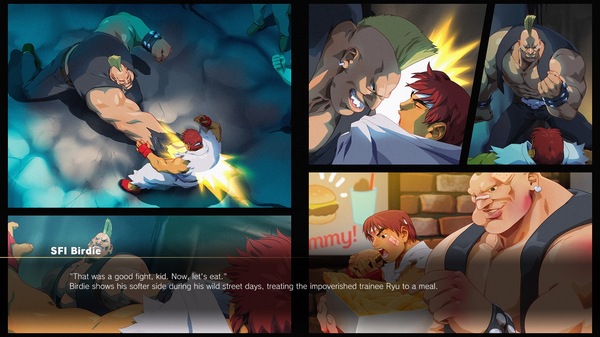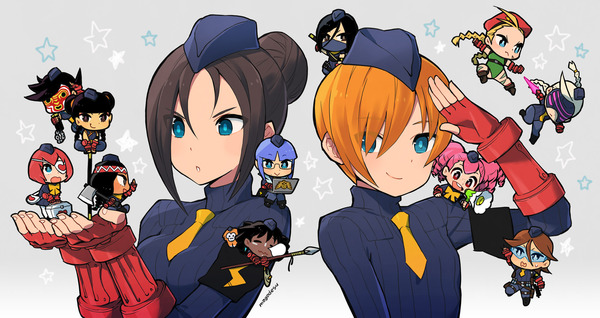 We're also streaming an entire path of Arcade Mode along with showing off Sakura and more V-Trigger IIs on January 9 at 3pm PT on the Capcom Unity Twitch channel!
TEAM BATTLE MODE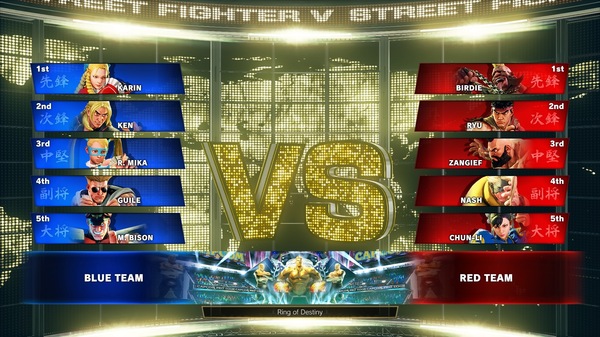 Gather your friends, form teams of characters, and get ready to partake in Team Battle Mode! Two local teams of up to five characters battle it out to see which one will be victorious. You can alter your preferences to fit your desired battle, such as whether the winning player keeps their EX Gauge, if any Vitality is recovered between matches, if the losing team's next player will gain any V-Gauge, and much more!
There are two types of Team Battle Mode options: Elimination and Best of Series. In Elimination, teams continue fighting until all members of one team have lost. In Best of Series, each team member will match up against their corresponding opponent until one team wins the majority of the matches.
This doesn't have to JUST be for teams though! You and a friend can choose your own teams and see who can win in a 3v3 Elimination match similar to past Capcom crossover titles!
Watch as our friends at UpUpDownDown and WWE Superstars play through Elimination!
EXTRA BATTLE MODE SCHEDULE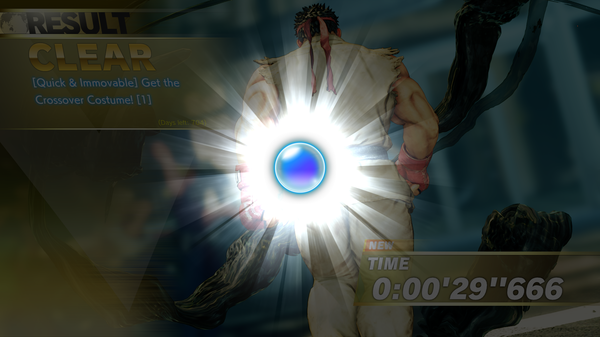 We recently revealed Extra Battle Mode for Street Fighter V: Arcade Edition, a mode which allows you to obtain costumes, titles, EXP, and Fight Money! In this blog, we're listing out the Extra Battle Challenges for the first month of Street Fighter V: Arcade Edition.
THE TURBULENT WIND BECOMES A MOVIE HERO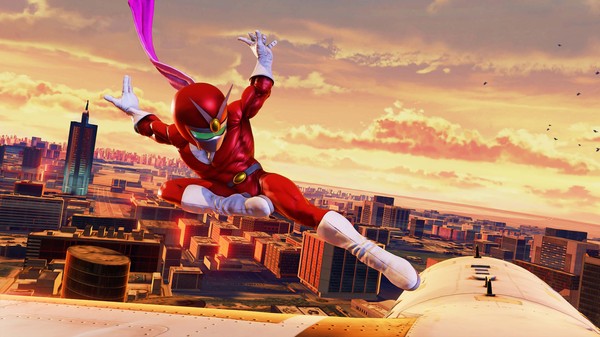 The first Crossover Costume you can obtain is Viewtiful Joe for the equally spunky Rashid. Here are the four challenges, deadlines, and rewards you'll run into.
Viewtiful Joe

Name

Date

Cost

Reward

Challenge 1

1/16-1/25

2,500 FM

Challenge 2

1/26-2/01

2,500 FM

Challenge 3

2/02-2/08

2,500 FM

Challenge 4

2/09-2/15

2,500 FM
Each challenge must be completed in the date range according to the table above if you wish to receive the respective icon. Once you're able to collect all four icons, you'll get the cheerful Viewtiful Joe Crossover Costume! Successful attempts afterwards will also give you a Bonus Reward, which will be listed when the Extra Battle Challenges start on January 16.
Please note that the Extra Battle Challenge schedule and rewards may change unexpectedly.
SPECIAL CHALLENGES, SPECIAL TITLES
Special Challenges are scattered throughout the year that offer unique titles upon completion.
Special Challenges

Name

Date

Cost

Reward

Ghost of Shadaloo

2/09-2/11

1,000 FM

Ghost of Shadaloo Title
You can attempt to defeat the mysterious Dark Revenger as many times you'd like during the date range.
Special Challenges are not to be confused with the current weekly Missions that allow you to earn Fight Money by completing certain tasks. Those weekly Missions will still be present in Street Fighter V: Arcade Edition and will still grant you Fight Money.
GOLDEN SOLDIERS BRING REWARDS

Amidst the fight for the Crossover Costumes, Golden Shadaloo Soldiers will appear for a period of time who can all offer a decent sum of Fight Money. Unlike the missions or challenges above, these have a finite number of plays. Take a look at the table below to plan ahead of time once January 16 rolls around!
Golden Shadaloo Soldiers

Name

Date

Cost

Reward

No. of Plays

Slightly Wealthy Low-Rank Shadaloo Soldier

1/26-1/28

500 FM

2500 FM

3

Rapidly Growing Low-Rank Shadaloo Soldier

2/02-2/04

500 FM

10,000 EXP

3

Newly Wealthy Mid-Rank Shadaloo Soldier

2/16-2/18

1,000 FM

5,000 FM

3
We hope these charts help in planning how you'll spend your time in Street Fighter V: Arcade Edition! We'll continue to publish these blogs so you'll know what is coming in the near future. In addition, we'll keep everyone informed every week on our social channels, so make sure to follow us on Twitter and like us on Facebook to stay up to date on the Extra Battle challenges and missions!
V-TRIGGER II
All 28 characters – 29 with Sakura included – will have two V-Trigger options to open up different ways to approach each battle. You'll select which V-Trigger to use once both players have selected their character. In training mode, you can easily switch between V-Trigger I and II by going into the Options menu and going to Version Select.
We won't be going into each character's V-Trigger II in this blog, but check out the complete list of them in our previous blog here: V-Trigger II . In the meantime, here are some screenshots with a few of them in action.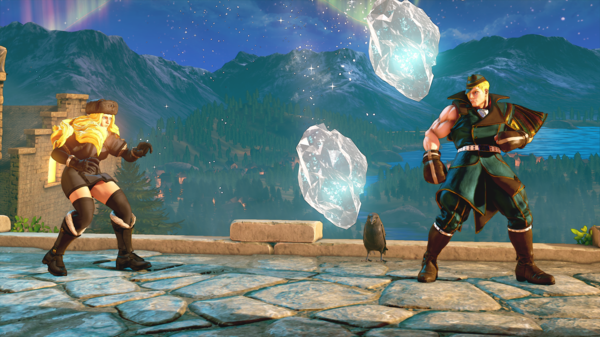 Kolin (Absolute Zero) – While active, Kolin's punch attacks and Hailstorm will be strengthened. Additionally, she has a forward dash where she will slide across the floor on a sheet of ice.
She can also press HP + HK to perform Frost Edge.
During this move, Kolin's attacks will be given dash properties, similar to medium Vanity Step. She can perform a high-speed Frost Edge from her forward dash, and if it hits, press HP + HK for Reverse Javelin, which will freeze the opponent and prevent them from recovering stun meter.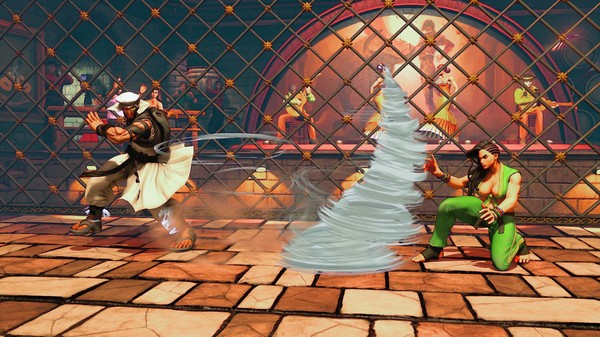 Rashid (Easifa) – Easifa strengthens Rashid's kick special moves while active. Press HP + HK to perform Haboob, a wind projectile that has a different trajectory than his Whirlwind Shot.
Easifa strengthens the forward movement and hit properties of the kick special moves, increases range, and provides for other strengthening effects. It also increases the jump speed and distance of his front flip and allows Rashid to perform a wall jump after EX Eagle Spike hits, giving him more options in the neutral game and in combos.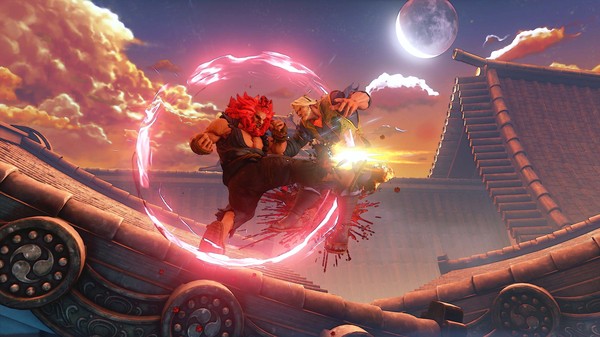 Akuma (Shiretsu Hasshi) – Using Shiretsu Hasshi, Akuma can link together powerful attacks using the V-Timer instead of the EX gauge. Grounded HP/HK attacks and each of his special moves can be canceled into EX special moves.
There are many moves he will be able to cancel into the EX special moves, giving him the ability to deal great damage from a number of situations.
We'll also be posting the complete list of patch notes very soon!
GALLERY
The aforementioned 200+ Arcade Mode Endings can all be viewed in the Gallery once unlocked, which can be accessed from the main menu. If you're yearning to listen to some tunes, stage background music, character themes, and DLC background music can be listened to under the Sound option. You can also view movies like the epic Cinematic Opening we first unveiled at Capcom Cup 2017 – or you can watch it below!
We hope this summary helped you freshen up on all the major features included in Street Fighter V: Arcade Edition! Those who purchase Street Fighter V: Arcade Edition will get all Season 1 and 2 characters in the form of a code! If you pre-order the physical edition in select retailers in North America, you also get the nine bonus costumes below. For more information on this bonus, head to our previous blog here: Pre-Order Bonus .
In addition, if you purchase the Season 3 Character Pass from 1/16 at 8am PT to 1/29, you'll also receive nine costumes: the 30thAnniversary Costumes for M. Bison, Guile, Ibuki, and Karin, along with the Nostalgia Costumes for Alex, Ibuki, Juri, Kolin, and Akuma! This promotion is only available in the Americas and Asia (Japan is not included).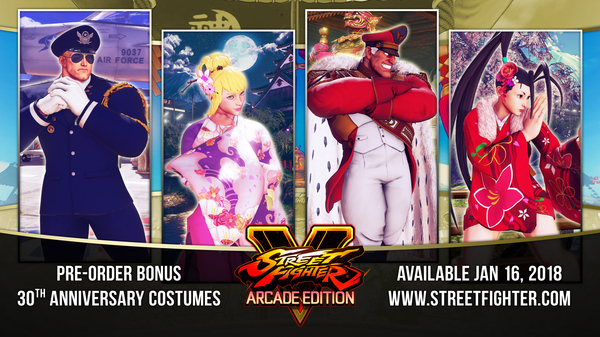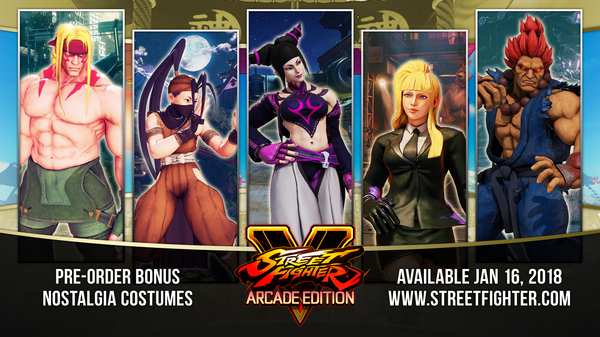 Remember, current owners of Street Fighter V will get all gameplay-related content for free as part of a large update on January 16 alongside the release of Street Fighter V: Arcade Edition! As always, follow us on Twitter and like us on Faceboo k to stay up to date on all the latest news.