EN

December Brings Holiday Cheer to Street Fighter V!
It all comes down to this!
Before we head out to PlayStation Experience (PSX) in Anaheim where Capcom Cup will be taking place this weekend, we wanted to give you a look at what's to come to Street Fighter V in December.
The tree has been decorated, presents are wrapped, and stockings are stuffed. Six new Premium Holiday costumes and a special Holiday-themed version of the New York stage are coming for Street Fighter V! Alongside the freshly fallen snow, Alex's hometown is now decorated for the holidays with festive lights, ornaments only his mighty shoulders could lift, and presents scattered throughout.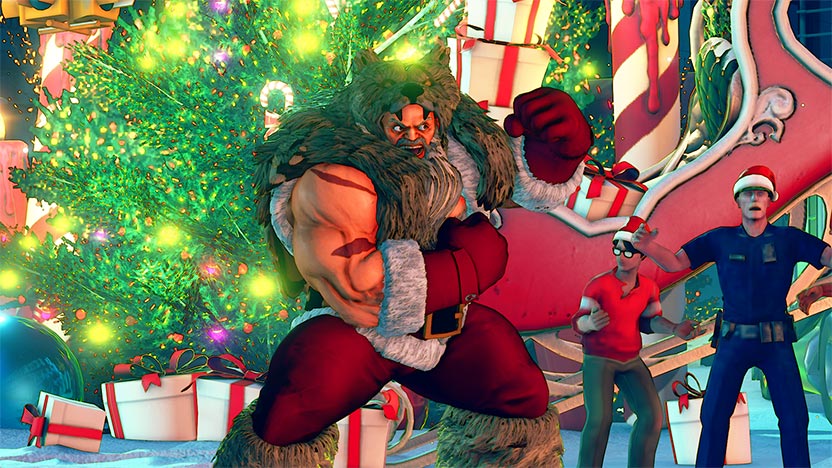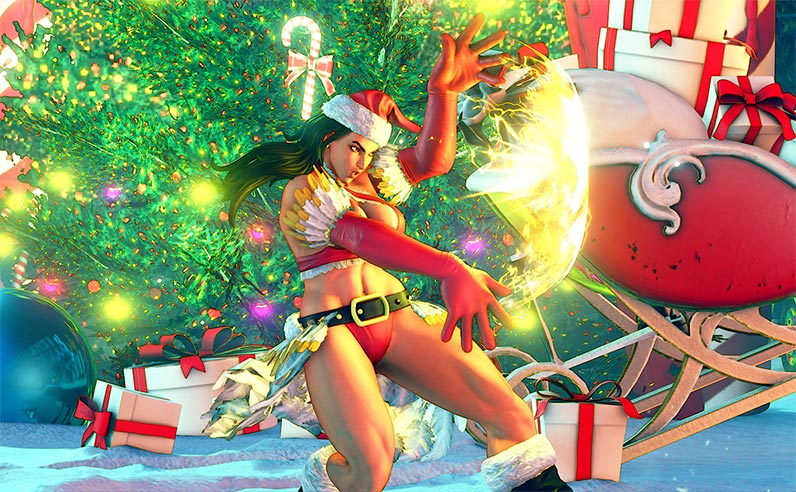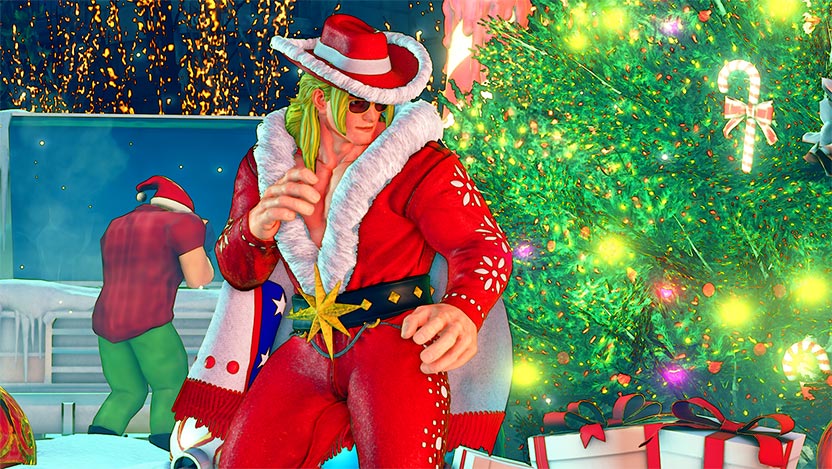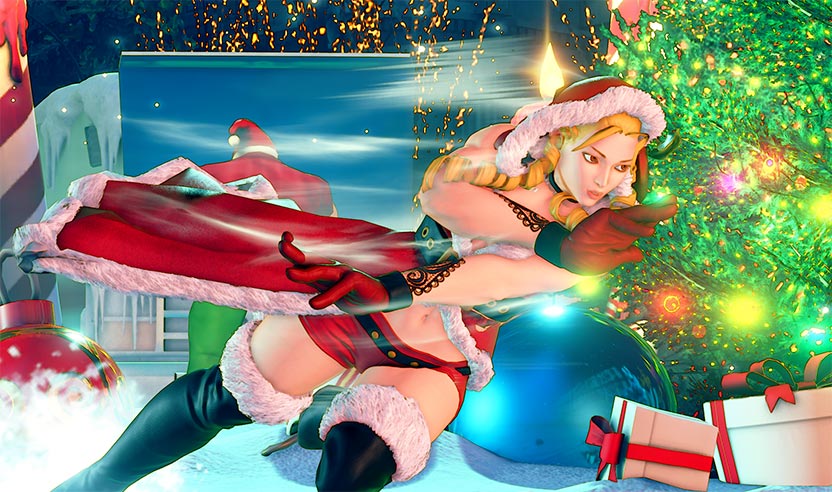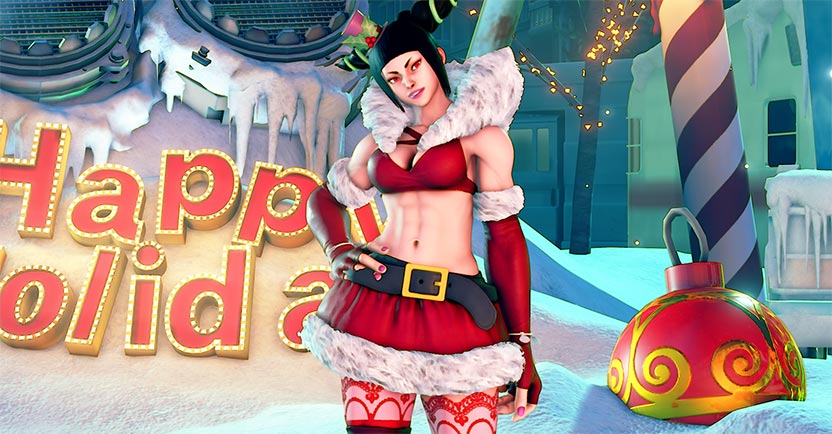 Each Premium Holiday costume is priced at $3.99 / €3.99 / £3.29 and includes colors 1-10. The Holiday stage is priced at $1.99 / €1.99 / £1.29 or 40K Fight Money. Additionally, there is a Holiday bundle that will include all of this content for the discounted price of $19.99 / €19.99 / £15.99. This special Holiday content will only be available for a limited time ending January 17 th so be sure to grab them on the PlayStation and Steam Stores to celebrate. The release date will be announced during PSX!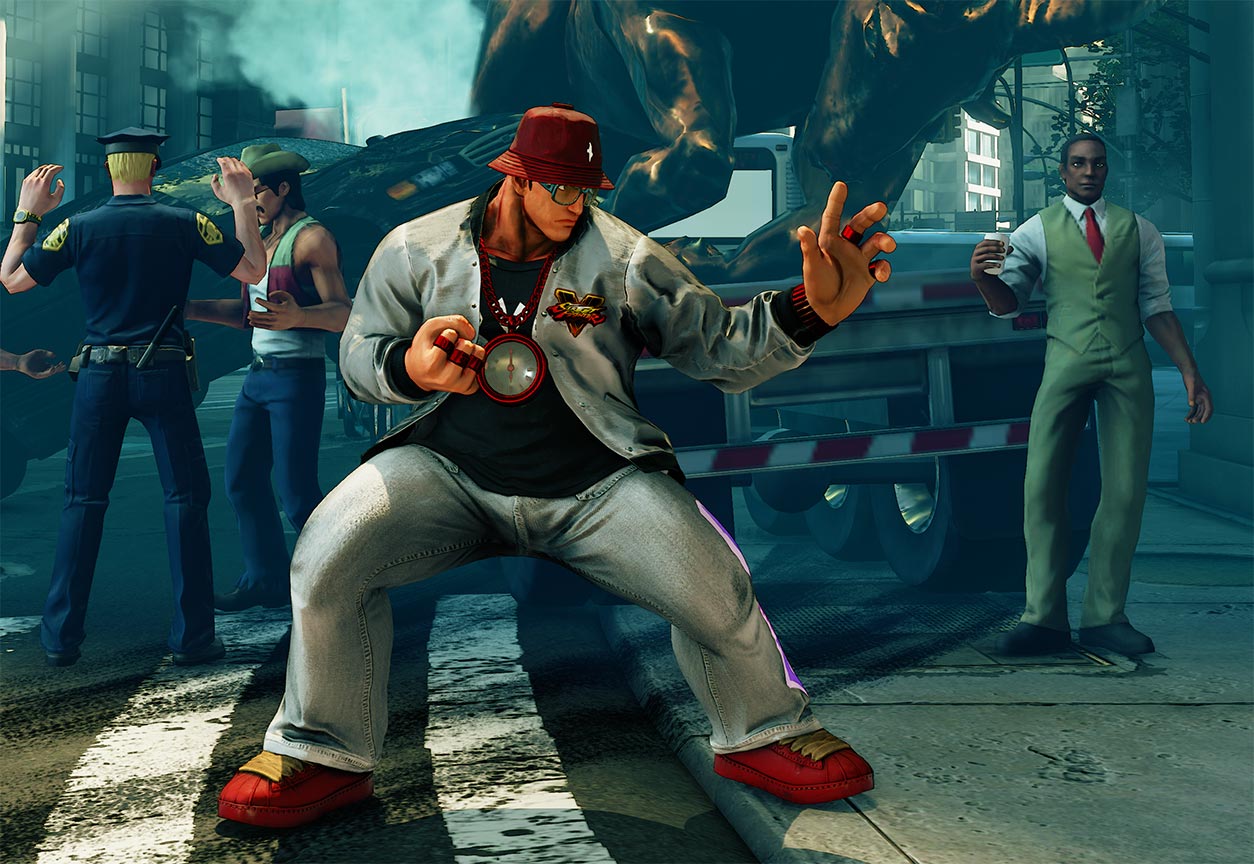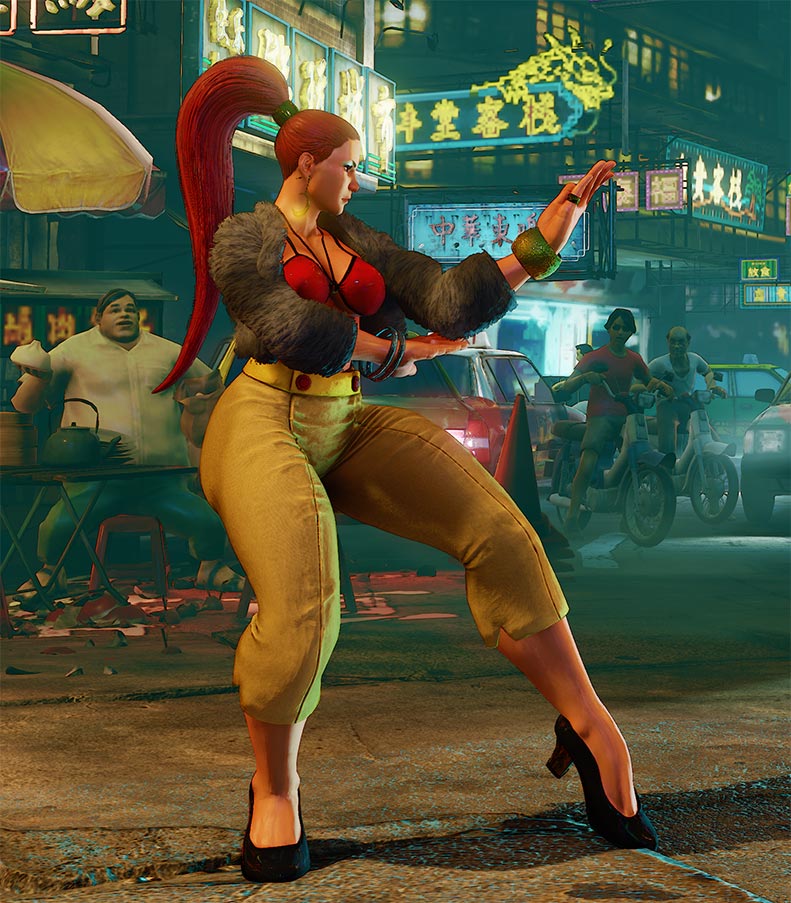 Are you ready to throw down? Also coming to Street Fighter V are B-Boy and B-Girl costumes for Ryu and Chun-Li. These premium costumes are $3.99 / €3.99 / £3.29 each and also include colors 1-10.
PlayStation Experience attendees will have a chance to try out all of this content at the Capcom booth before it is officially released. Also, if you tuned in to Red Bull Battlegrounds, the very first Season 2 character will also be unlocked for play. The release date for the Holiday content, B-Boy/B-Girl costumes and the first Season 2 character, will be announced during PSX.
Also at PSX will be Yoshinori Ono, executive producer of Street Fighter V, and attendees will have a chance to meet him and his beloved Blanka toy throughout the weekend. Be sure to pack your own coveted Street Fighter memorabilia to get them signed by Ono himself! Details on these autograph sessions below.
December 3rd

2-3pm at the Capcom booth
4-5pm at the Sony Meet and Greet station
December 4 th

12:30-2pm at the Capcom booth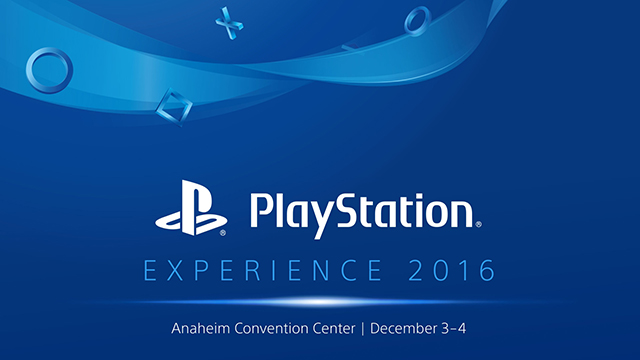 This year's Capcom Cup will be a two day event with Top 32 to Top 8 held at Esports Arena in Santa Ana, CA. Top 8 finals will be held the day after, about 10 minutes away at PlayStation Experience in the Anaheim Convention Center.

Tickets for Capcom Cup day one at Esports Arena are available via Ticket Fairy . Note that a separate ticket is required for both events. Tickets to PlayStation Experience can be found here .
For full details on both days of Capcom Cup, check out our PlayStation Blog post .
Happy Holidays from all of us here at Capcom! Be sure to tune in to the PSX keynote as we have more announcements coming then. For the latest updates, follow us on Facebook and Twitter .