EN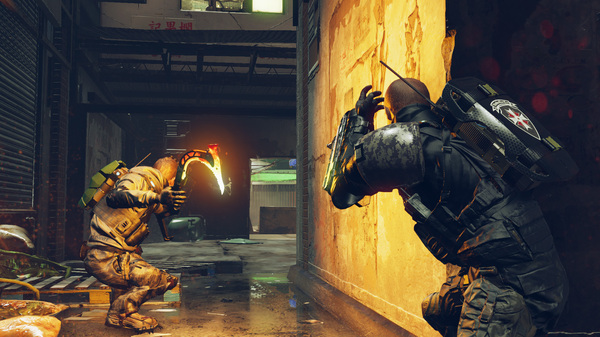 New map, 4 Survivors mode, and additional gear now available for Umbrella Corps
Veterans of Resident Evil 6 will be familiar with the twisting, chaotic streets of Lanshiang, which has just been added as a new, free battleground in Umbrella Corps! This new map can be accessed in both One-Life Match and Multi-Mission Mode, and is sure to result in plenty of tense firefights. Be sure to coordinate with your team as you navigate both the streets and the creatures lurking within.
This update also brings along an additional game mode: 4 Survivors. While the different modes of Umbrella Corps have favored fast-paced, 3-on-3 team battles, 4 Survivors mode provides a unique, battle royal approach to the competitive formula with lowered lighting and a tense, survival-themed tone. In 4 Survivors, four solo players start out armed only with a handgun, knife and flashlight. A quick click of the flashlight can reveal a healing herb or a valuable weapon, but can also act as a shining beacon for other players to home in on and close in for the kill. Points are gained for every second alive, but any player who's taken out drops all their current points on the ground for other players to pick up. Securing an ink ribbon will allow players to "cache" their current points, keeping the banked points safe from other players even upon death, but there's only one typewriter – and every player knows where it is. A single death can change everything, so you'll have to constantly be on your toes in this new mode.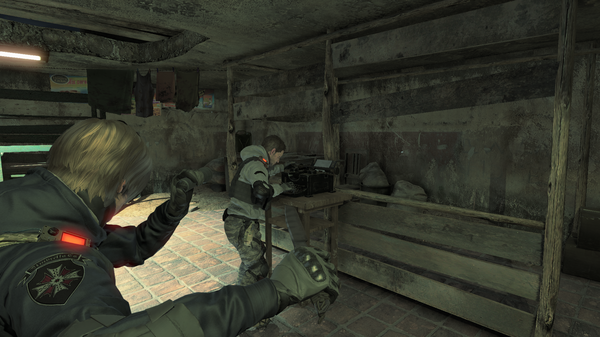 If that's not enough, new equipment, I.C.O.N.S., and customization items have also been added, allowing you to alter your appearance even more. Additional gameplay enhancements have been made to improve the overall experience as well. This new update is available now and is completely free, so be sure to fire up Umbrella Corps on PlayStation 4 or Steam to check out the new map, mode, and items!
For the full patch notes, click here .