EN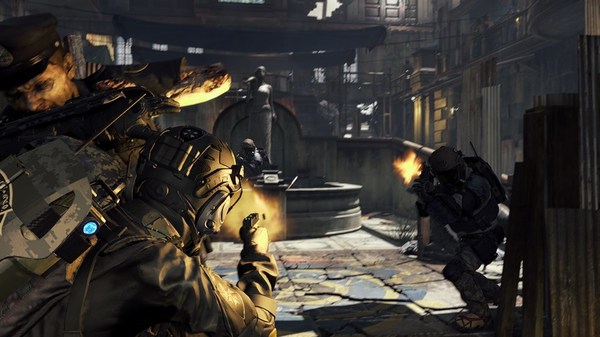 Join the Umbrella Corps in an encore free demo weekend
Update: Steam is hosting another encore weekend to celebrate the Capcom Publisher Sale ! Download and play Umbrella Corps for free on Steam, now through Sunday (August 21st) at 1 PM PT. And don't forget, you can grab the game for 33% off on Steam through Monday, 10am PT!
Did you miss the last free weekend for Umbrella Corps? Not to worry, there's another free demo weekend event on the way, allowing everyone to join the corps on PS4 starting at 12:00am PDT on Saturday, August 13th, through 11:59pm PDT on Saturday, August 13th (00:01 GMT Fri Aug 12th – 23:59 GMT Sat Aug 13th). Both existing owners and demo players will be able to play together during the demo period. So, if you've picked up the game already or are curious about what the game has to offer, hop on this weekend for some intense 3 vs. 3 online match-ups in maps that draw from different locations in the Resident Evil universe.
In addition to close-quarters matches in settings from various Resident Evil games, Umbrella Corps adds another twist that keeps you on your toes. Enemy players aren't the only threats – zombies, infected villagers, and other menacing creatures also wander the battlefield. As long as your Zombie Jammers are intact they'll ignore you, but if your Jammer takes damage in the crossfire, you'll have your hands full!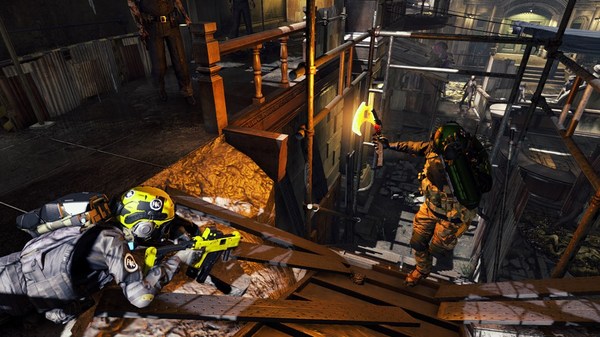 This feature-rich demo offers a chance to try the online modes and maps from the game. Explore RE locations in a whole new way such as the Kijuju map from RE5, the Village from RE4, and even the original mansion from the first RE. In case you missed it, here's more on the free Spencer Mansion DLC for Umbrella Corps: click here .
The demo begins at 12:00am PDT on Friday, August 12th, and runs until 11:59pm PDT on Saturday, August 13th. Get online, join the corps, and watch your back – you never know who (or what) is behind you!
UPDATE: The North America demo for Umbrella Corps will be available 12:00 AM PST 08/13 to 11:59 PM PST 08/13. The article has been updated to reflect this. Our apologies for the inconvenience!