EN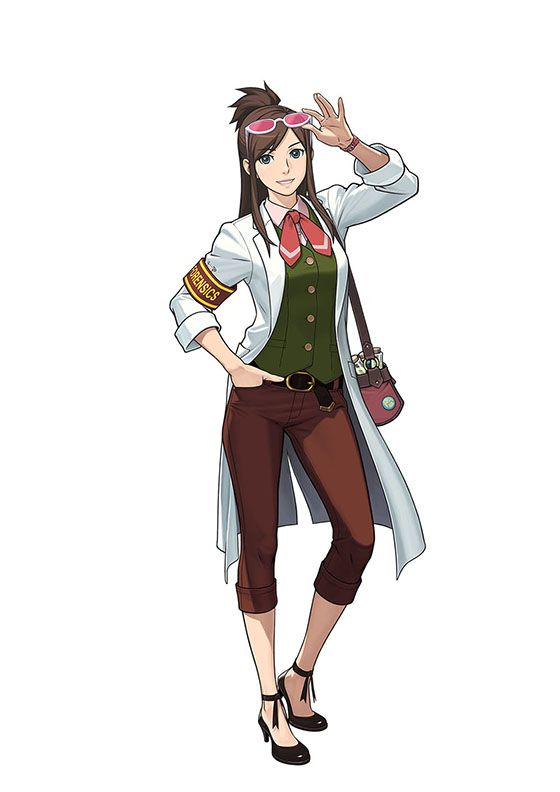 TAKE THAT! New Evidence Points to the PW:AA-SoJ Release Date, Demo Confirmation, and More Game Info
No matter if you're a rookie attorney or a courtroom ace, you're sure to be excited about today's news – we've just confirmed Phoenix Wright: Ace Attorney – Spirit of Justice will launch on the Nintendo 3DS eShop as a digital download on September 8th, 2016! If you can't wait that long to start playing the latest in the series, we've got even more news that's sure to delight – a demo for Spirit of Justice will be available for download through the Nintendo eShop on August 25th, 2016! It's the perfect chance to get a first taste of the Kingdom of Khura'in's local flavor for yourself and experience both the new Divination Séance mechanic as well as Séance Trials.
Check out the trailer above for more information on the unique abilities and skills of just some of the characters you'll see in Spirit of Justice, then read on to learn more about returning favorites and a brand new witness you'll get to meet in the full game!
Series aficionados will be familiar with Ema Skye, defined by her boundless interest in forensic science – in particular collecting fingerprints – and a scientific outlook on just about everything. Ema made her first appearance in the final chapter of Phoenix Wright: Ace Attorney as a high school student, helping Phoenix investigate a case involving her older sister before returning several years later as a detective in Apollo Justice: Ace Attorney. Though she didn't make the cut for the Forensics team and was assigned to the police force as a homicide detective instead, Ema still helped out Apollo with his investigations while still secretly doing her own forensic testing on the side. That never stopped her from chasing her dream, though, and now…
Having finally passed the certification exams, Ema's achieved her life-long dream of becoming a Forensics Investigator! Wearing the arm band that signifies her new role, Ema proudly claims that she's done away with chocolate Snackoos and stress now that she's able to practice forensics to her heart's content. This time around, Ema is more than willing to assist Apollo and company at the Wright Anything Agency in the best way she knows – through the power of science! Thanks to Ema's forensic skills, players will be able to dust for clues, analyze fingerprints, and more in search of the truth.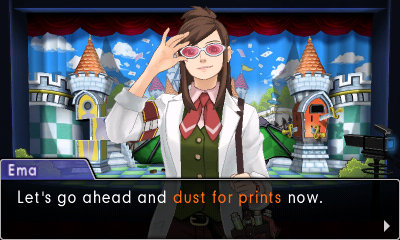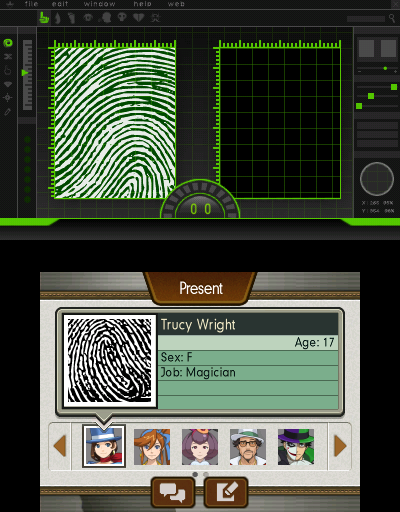 To borrow a popular phrase, it's advanced enough to be indistinguishable from magic – and if anyone knows magic, it's…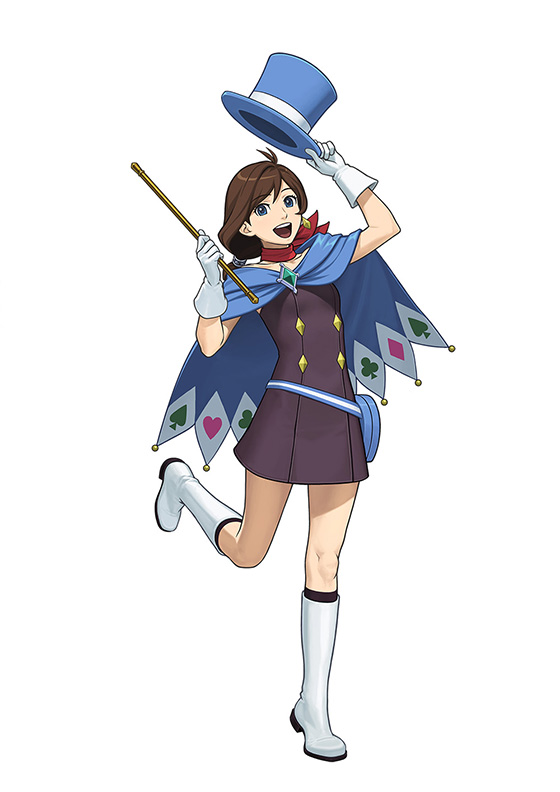 The magical girl herself, Trucy Wright! Adopted by Phoenix Wright about nine years before the events of Spirit of Justice when she was just a child, Trucy is the heir to the illusions of renowned magician Magnifi Gramarye. Now in high school, Trucy has already developed quite a following for her magic, even without the legendary Troupe Gramarye name attached. Trucy is ready to bring her skills to the big stage – that is, until a tragic incident takes place during her performance, resulting in the death of her co-performer, Mr. Reus, with the police naming Trucy as the prime suspect!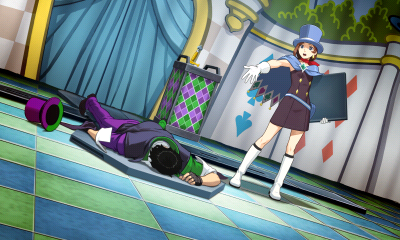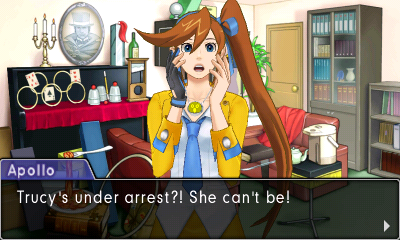 While Apollo and company try to untangle the mystery, they run into a brand new witness who was also there at the time of the incident.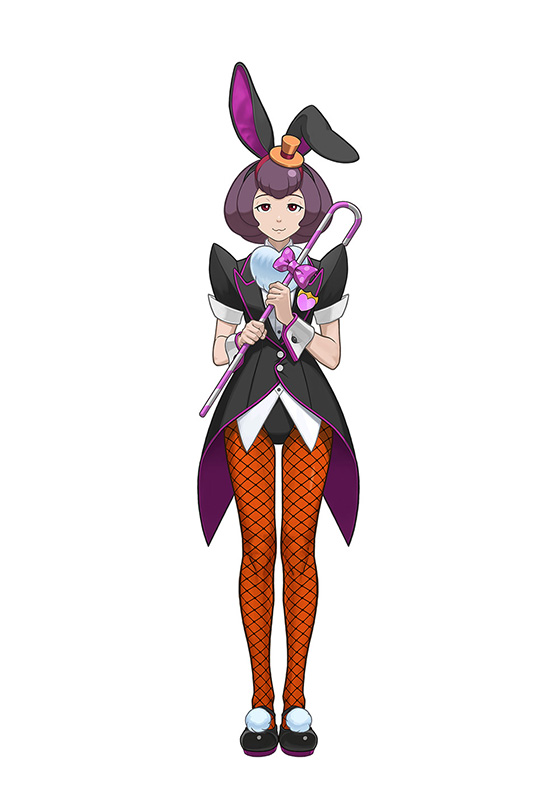 New to Spirit of Justice, Bonny de Famme is a rookie magician who helps out Trucy with her stage debut, and also co-stars in Trucy's show. As both one of Trucy's biggest fans and the on-stage assistant for her idol's first major debut as a magician, Bonny will hop at any chance to talk about Trucy and her impressive talent. As if the adorable bunny motif wasn't enough, this self-described "lagomorph-ing illusionist from the land of fairy tales" is also well-known for her teleportation trick, leaving onlookers guessing at how she jumps from one spot to the next. It really seems like she'd do anything to help Trucy, but what will happen when she's called upon to provide witness testimony at Trucy's trial?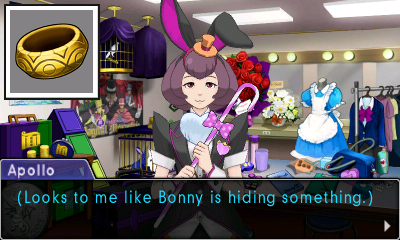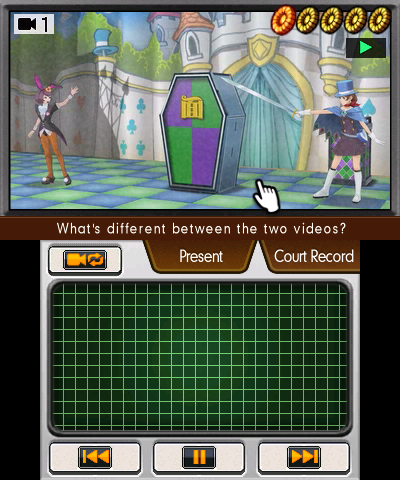 We'll have even more information to present to the court soon, so make sure to follow @aceattorneygame on Twitter and the Ace Attorney Facebook page for all the latest!