EN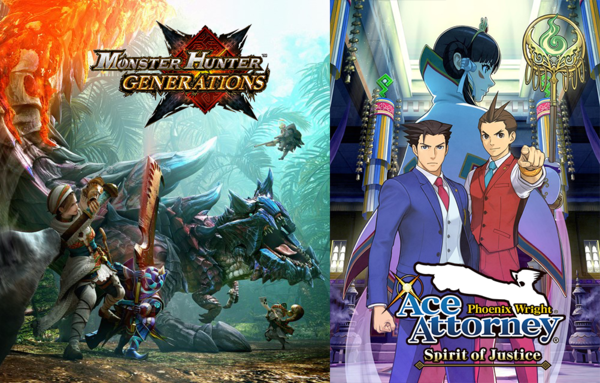 Be a Monster Hunter or an Ace Attorney at Capcom's Anime Expo Booth!
Summer's here, and Anime Expo is just days away! Capcom will be there with demos of Monster Hunter Generations (3DS) and Phoenix Wright: Ace Attorney – Spirit of Justice (3DS), plus fun events, special guests, panels, and more for fans and cosplayers too at Capcom's boot in the South Hall, Booth #505! Hit the jump to see everything we have planned for Anime Expo this year!
Events, Panels, and Gatherings
Producer Signing Sessions
Friday, July 1 st and Saturday, July 2 nd at 1:00 PM for 1 hour only at the Capcom Booth

Meet the game's producer, Motohide Eshiro, at one of the two signing sessions. Don't forget to bring something special for him to sign! Make sure you get there early because we're also bringing a limited quantity of cool posters for these signings.
Crunchyroll Ace Attorney Anime Screening
Friday, July 1 st from 6:30 PM – 7:45 PM in the JW Marriott Platinum Ballroom (Video 2)

Catch a few episodes of the Ace Attorney anime, showing the start of Phoenix's career in a whole new way! There will be a special introduction from game producer Motohide Eshiro who also acted as supervisor for the anime's script. Stay for the show, as some lucky attendees will walk out with a few prizes! Make sure to get there early for a chance to win!
Objection! Go Behind the Courtroom of Ace Attorney
Saturday, July 2 nd from 9:45 AM – 10:45 AM, Room 403 AB (Live Programming 2)

Join us for a behind-the-scenes look at the newest game with two special guests visiting all the way from Japan, producer Motohide Eshiro and localization director Janet Hsu. Get the latest scoop on the art, characters, and more from the upcoming Phoenix Wright: Ace Attorney – Spirit of Justice !
Ace Attorney Cosplay Gathering
Saturday, July 2 nd from 2 PM – 3 PM at the Capcom Booth

Meet with other Ace Attorney cosplayers and take your picture at the witness stand photo op in the Capcom booth. The game's producer will also be in attendance to see all the great cosplay!
4th Annual Monster Hunter Cosplay Gathering
Sunday, July 3 rd starting at 12 PM at the Capcom Booth

Celebrating their 4 th year gathering at Anime Expo, meet with hunters of all kinds to celebrate all things Monster Hunter! With nearly 50 participants last year , this gathering is sure to be a (Brachydios) blast! Cosplay is encouraged but all hunters are welcome to meet, talk, and hunt together, so bring your favorite mobile device. The group will be meeting at the Capcom booth at about 12 PM before heading to Gathering Site 2 at around 12:45 PM. Happy hunting!
Oh, and one last thing – although the Capcom Store won't be at Anime Expo this year (you can still check out the online store ), we have an exclusive treat for Mega Man fans from our friends at Good Smile Company! The Metal Blade variant of the super popular Nendoroid line of figures will be on sale as an Anime Expo, exclusively at the Good Smile Company booth (South Hall, #1100) for $50.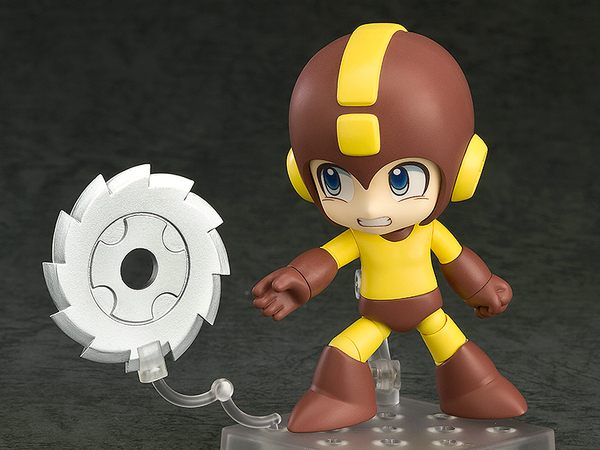 We hope we'll see you on the airship – or the witness stand!