EN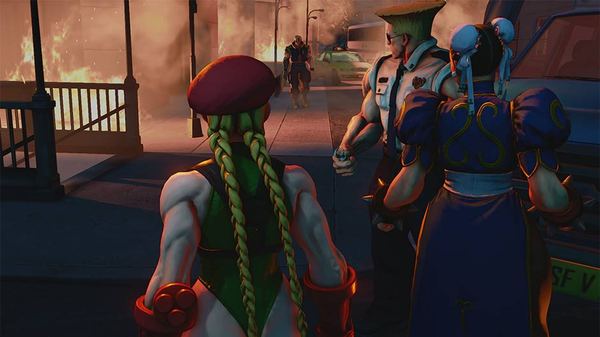 SFV Cinematic Story and Additional June Updates
Hey everyone!
Big news today! June will be a huge month for Street Fighter V as we introduce the biggest update to the game yet. Tons and tons of new content is in the pipeline and we can't wait to tell you all about what's in the works. But first, hit the jump and let's talk about what's coming to all SFV players in late June.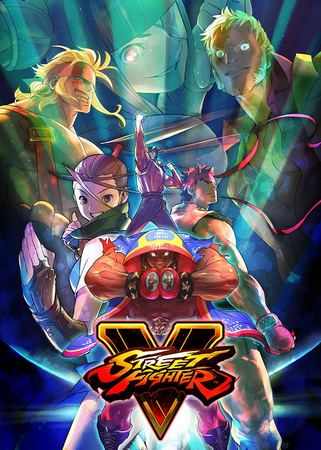 Cinematic Story: "A Shadow Falls"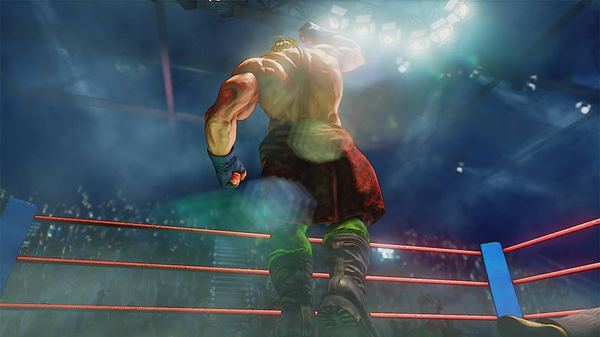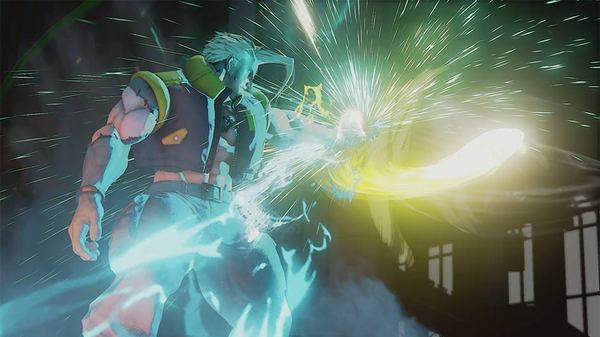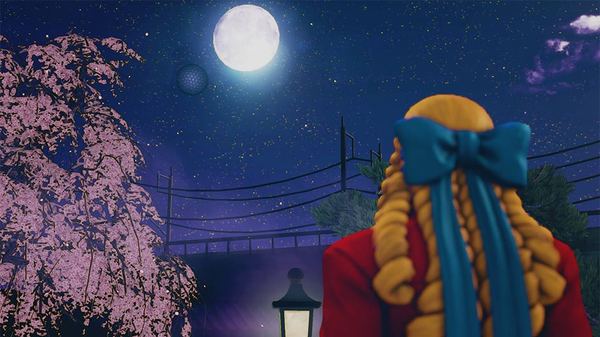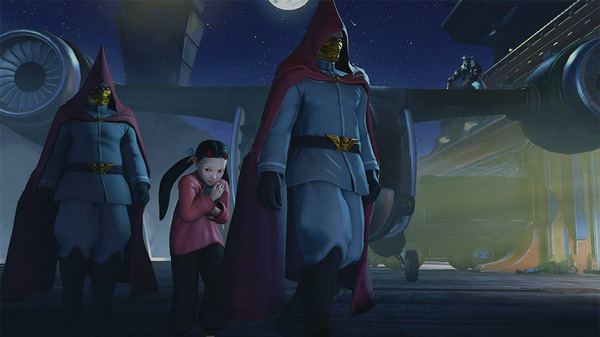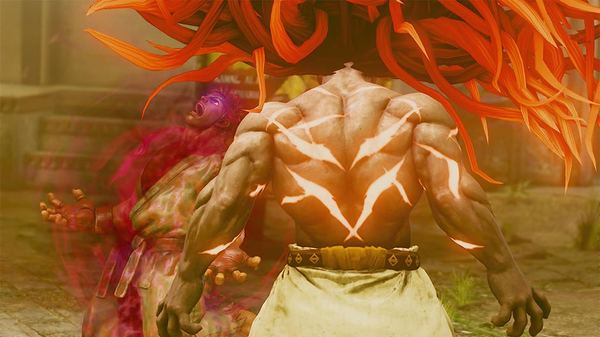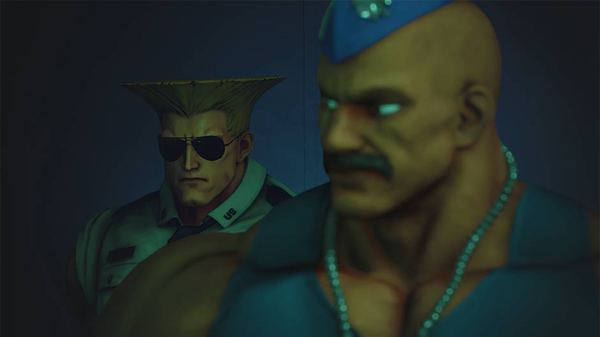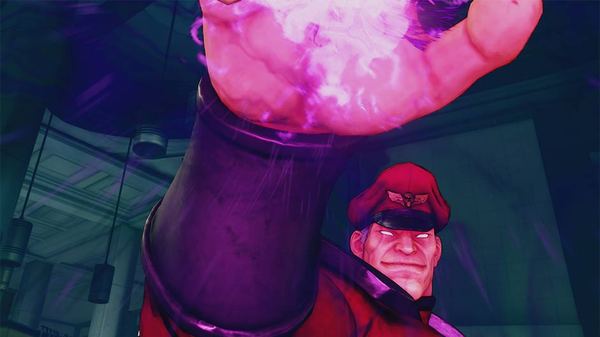 The SFV Story Expansion is a 3~4 hour experience titled "A Shadow Falls" and will be released at the end of this month as free DLC to all SFV players. The 5 chapter story takes place between Street Fighter IV and Street Fighter III and bridges the events that happen in between the two stories. This is the first time in franchise history that fans will be able to play through this type of cinematic experience in a Street Fighter game.
The Street Fighter V Cinematic Story Expansion, "A Shadow Falls," depicts the ultimate battle between the evil Shadaloo organization and the heroic World Warriors who rise up against them. Seven "Black Moons" are deployed by Shadaloo, granting M. Bison unimaginable power and enveloping the earth in total darkness. Seeing the moons mysteriously appear in the sky, Ryu, Ken, and Chun-Li embark on an epic journey around the world to retrieve fragment pieces that are the key to stopping the "Black Moons" before it's too late. Along the way, they encounter the rest of the World Warriors, each of whom have their own agendas and motivations in mind. The final battle between good and evil begins now… who will RISE UP?
The next related piece of awesome news: all six DLC characters are fully playable in the story mode. That's right, in addition to Alex, Guile, and Ibuki, that means that Balrog, Urien, and Juri are also playable! The official release of these characters will not be until later in the year, which means everyone will get to play them in advance through this mode. For the DLC characters that haven't been released at the time the story comes out, those characters shouldn't be considered final or tournament ready, as they still need to be properly polished and balanced. So, think of this as a free preview of the characters and enjoy playing with them before they get officially released in the other competitive game modes.
Finally, you'll be able to earn Fight Money from completing the story mode as well! A higher difficulty becomes unlocked after clearing the normal mode, which you can also earn extra Fight Money from:
Normal Mode= 30,000 FM
Extra Mode*= 50,000 FM
TOTAL= 80,000 FM
*Extra Mode (higher difficulty) unlocks after you complete Normal mode
In-Game Currency System Changes
We have an important announcement regarding the in-game currency system. We will no longer be introducing Zenny to Street Fighter V as a real money currency option. After extensive testing and development, we came to the conclusion that it was not necessary in order to carry out our original vision for the product. Instead, we will be utilizing the PlayStation Store and Steam stores to carry out real money transactions.
Our plan for the in-game economy of SFV was always to provide players with choice. Fight Money remains as the basic currency that players can earn for FREE through gameplay and utilize to purchase characters and other awesome downloadable content like stages and costumes. For players who want to just purchase the content outright, instead of introducing Zenny, the process will be much more familiar with purchases happening through the established first party infrastructures.
The in-game store will be upgraded with the PlayStation Store and Steam real money purchase options as part of the update in late June. At the same time, the free trial period for Alex and Guile will come to an end as we previously had stated . Players will need to either obtain the characters through Fight Money, real money, or the season pass to continue using them after the update. We hope that everyone has enjoyed throwing down with these fearsome fighters and feels inclined to pick them up after testing them out during the free trial period!
We know fans have also been wondering about how content will be priced, so we created this handy chart which breaks down the content in Fight Money and real money pricing:
| | | |
| --- | --- | --- |
| | Fight Money | Real Currency |
| New Characters | 100,000 | $ 5.99 / € 5.99 |
| New Stages | 70,000 | $ 3.99 / € 3.99 |
| Alternate Stages | 40,000 | $ 1.99 / € 1.99 |
| Story Costumes | 40,000 | $ 1.99 / € 1.99 |
| Premium Costumes | – | $ 3.99 / € 3.99 |
Additional Content in June Update
The premium Battle Costumes for every character released so far will go on sale this month, and will be available for purchase with real currency only. Now everyone will have access to this hunk of a man: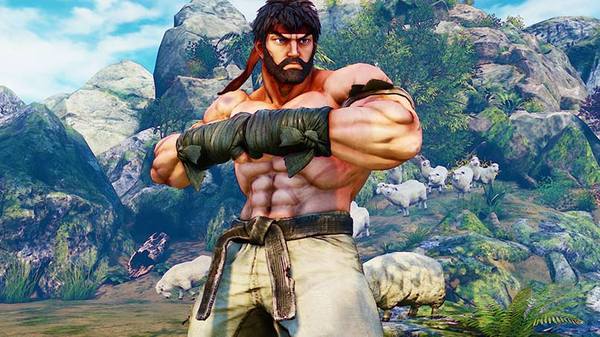 Story mode costumes will also be available for purchase this month, meaning you will no longer need to complete the Character Stories to gain access to the content. Story mode costumes can be purchased with either Fight Money or real currency. We'll be breaking down all of the costumes coming with the June update in another blog this month. There may be even more surprises in store, so stayed tuned!
Future Content
Daily Challenges are currently being re-tooled and optimized for the game, and we will share the new timing of this feature as soon as we more details. The feature will now be called "Targets," and they will still be daily goals for players to complete and generate Fight Money, which can be used to purchase in-game content like new characters and costumes. New single player modes including Extra Battle and Versus CPU are also in the works. We'll share more details on these modes and features as soon as we can.
That's all for now, but stay tuned as we'll take a closer look at the many June update features in the days and weeks ahead.