EN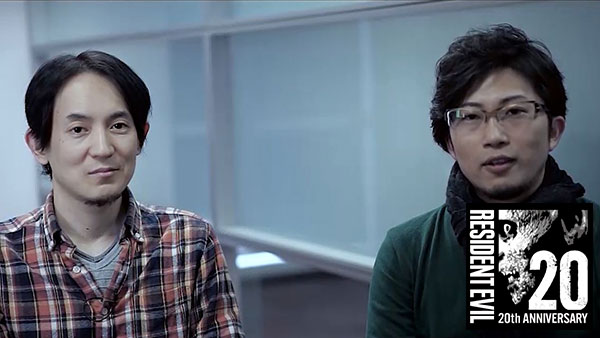 RE 20th Anniversary Video – From Ambitious Origins to the RE 2 Remake
Jun 01, 2016 // Tim
Today marks the fifth and final entry in our RE 20th Anniversary video series, which features interviews with Capcom developers reflecting on their years spent making these beloved horror games. The series ends strong, too. This video highlights Yasuhiro Anpo, programmer on early RE games and director of Resident Evil 5, and Yoshiaki Hirabayashi, developer on the Resident Evil remake and producer of the Resident Evil HD remaster. Together, the duo discusses their memories working on RE 5 and even touches on the highly anticipated Resident Evil 2 remake.
In order to research RE 5's online co-op, the team spent ample time playing other online and co-op games during development. Anpo-san and Hirabayashi-san's RE 5 discussion is especially relevant given the title's upcoming release on PS4 and Xbox One this month . The duo also remembers the challenge of disassembling the 2002 RE remake in order to create the remastered HD version released in 2015.
Finally, Anpo-san and Hirabayashi-san wrap up by reminiscing about the innovative changes made to the Resident Evil HD remaster, and encourage fans to get excited for what they have planned for the Resident Evil 2 remake.
While this video marks the end of the Resident Evil development team's insightful video series, we're far from done celebrating the series' 20-year legacy. Stay tuned for more nostalgic reflections on the franchise's rich history in the near future.
In the meantime, be sure to watch the previously released RE 20th Anniversary developer videos:
RE 20th Anniversary Video – RE Revelations Devs Look To The Past And Future
RE 20th Anniversary Video – Producer Hiroyuki Kobayashi Reflects On 20 Years Of Horror
RE 20th Anniversary Video – Koji Oda Talks Resident Evil
RE 20th Anniversary Video – Masachika Kawata Talks Co-op & Handheld Development