EN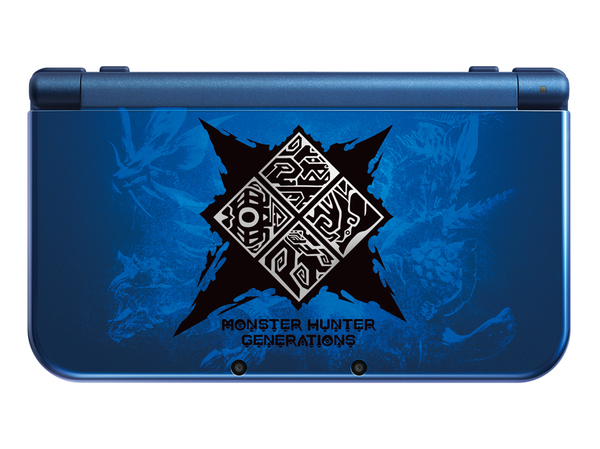 Monster Hunter Generations and Limited Edition New 3DS XL coming July 15
UPDATE: clarification on the contents of the New 3DS XL bundles.
UPDATE2: pre-orders are now live at select retailers; list being updated below.
Hunters, start getting your weapons ready, and thinking about which Hunting Styles and Hunter Arts you'll try first, for the hunt begins with the release of Monster Hunter Generations on the Nintendo 3DS on July 15th !
And to celebrate the occasion, we've worked closely with Nintendo to create a brand new Limited Edition New 3DS XL featuring a fancy rendition of the Guild symbol and the new main threats in this game: the Fated Four.
Note: the blue New 3DS XL (header) will be release in North America, while the red one (below) will be released in Europe. EDIT: In Europe the game comes pre-installed , but in North America, the game must be purchased separately .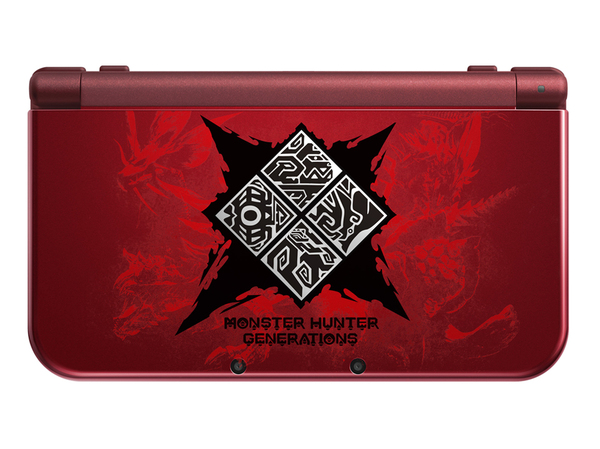 These will be released on the same day as Monster Hunter Generations – July 15th – and you can already pre-order them at select retailers… but hurry, because quantities are very limited!
One more bit of news here: we also wanted to confirm that a demo of Monster Hunter Generations will be coming to the Nintendo eShop, so you can get start getting acquainted with some of the new Styles system and Hunter Arts before the game comes out. We'll have more details on that at a later date, but it'll definitely make the wait until July 15 a little easier to handle. =)
— WHERE TO BUY —