EN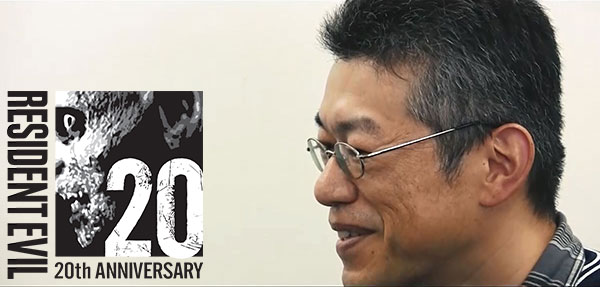 RE 20th Anniversary Video – Koji Oda Talks Resident Evil 0
Apr 04, 2016 // Tim
Our yearlong celebration of the Resident Evil series 20 th anniversary continues with a video featuring Resident Evil 0 mastermind, Koji Oda. Although his work on the series began with the 1996 original, Oda-san is most known as director of the 2002 GameCube prequel, Resident Evil 0. In this anniversary video, Oda-san remembers his time developing the last entry to follow RE's classic formula, comparing the foreboding fixed-camera angles to film. Oda-san also discusses the philosophy behind writing Rebecca and Billy's prequel story into the existing storyline and the teams original plans for adding Wesker Mode into the recently released Resident Evil 0.
As the director of Resident Evil 0, Oda-san offers interesting insight into how Capcom's Japan-only NES horror game, Sweet Home, influenced his title and the rest of the series. Oda-san also dives into Capcom's goal to make fugitive Billy Coen a dark, mysterious character that didn't have previous connections to the series storyline.
For more videos featuring Oda-san discussing his time working on Resident Evil 0, including the original prototype build, watch our Developer video series. To watch the first RE 20 th anniversary video from producer Hiroyuki Kobayashi, click here . Stay tuned for more macabre mementos celebrating Resident Evil's 20 th Anniversary.