EN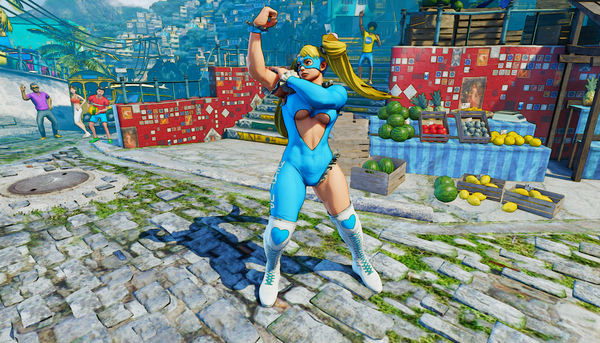 SFV Character Story Costumes and New Mode Details
Feb 11, 2016 // haunts
What's up Street Fighter fans!
The February 16 th release date for Street Fighter V is just around the corner, and a ton of news just dropped yesterday at a special pre-launch event in Japan. Never fear because I'm here to fill you all in!
First off, we officially revealed all the different Character Story Mode costumes! Each Character Story sheds light on the background and motivations of each individual fighter. As these stories take place in the past, you'll see that everyone has a different look compared to their new threads in SFV!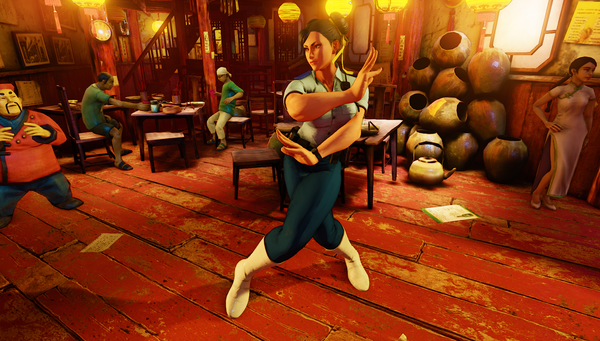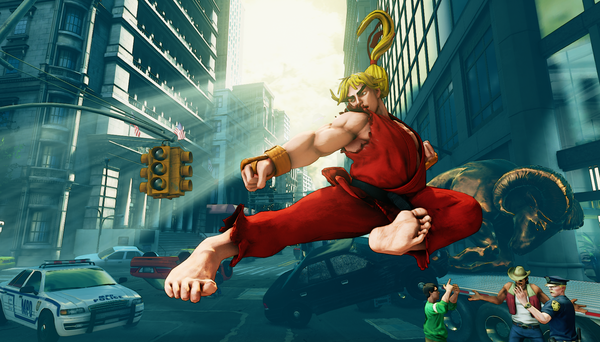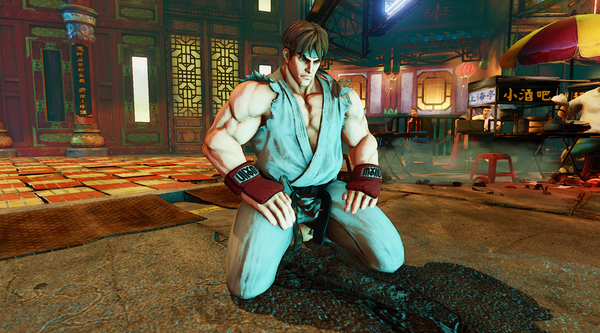 See MORE SFV Story Mode Costumes on our Facebook page!
By completing each Character Story, you'll be able to unlock their corresponding Story Mode costume for purchase in the in-game store, once it launches in March.
Next, we revealed new details about Survival Mode. In this mode, your health and EX Gauge carry over between each match against the CPU. You are able to earn points with each victory, which can in turn be used to purchase special power ups, such as health or attack or defense increases, etc., to help you last longer. Purchasing more power ups reduces your overall score though, so there is a trade-off. By clearing the four difficulty levels of Survival Mode, you'll be able to earn new colors and in-game titles for your character!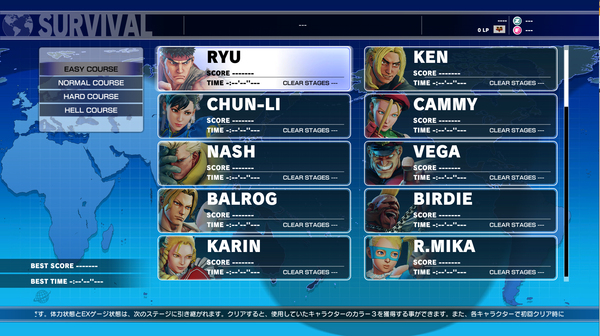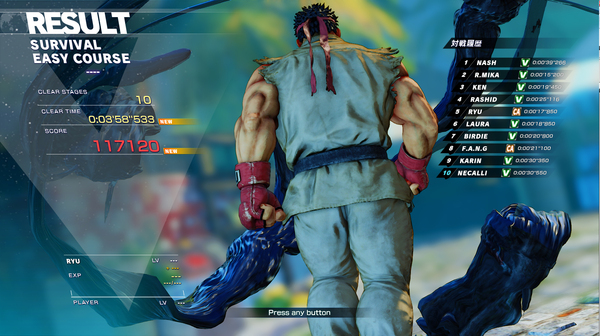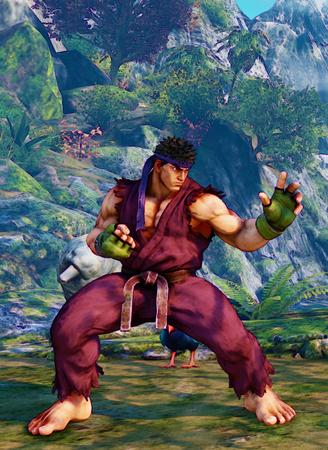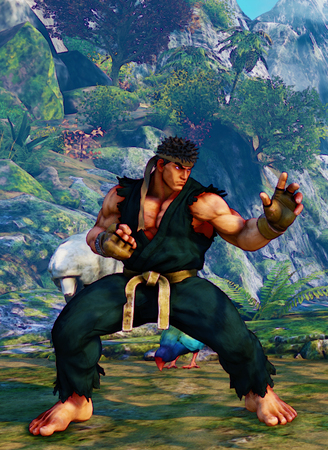 Continuing on, details about Challenge Mode were also announced for the first time. Challenge Mode consists of 4 sub-modes, each of which has been designed to help you improve your skills and gameplay:
Battle Tips
Learn the ins and outs of Street Fighter V through helpful demonstration and tutorial content. Contains content for each of the 16 characters, as well as advice geared towards all levels of players.
Available March 2016
Trials
Put your skills to the ultimate test with combo trials for all 16 characters, ranging from basic to pro combos.
Available March 2016
Targets
Complete daily renewing goals to earn fight money, in-game titles, and other cool content.
Available soon after launch.
Extra Battle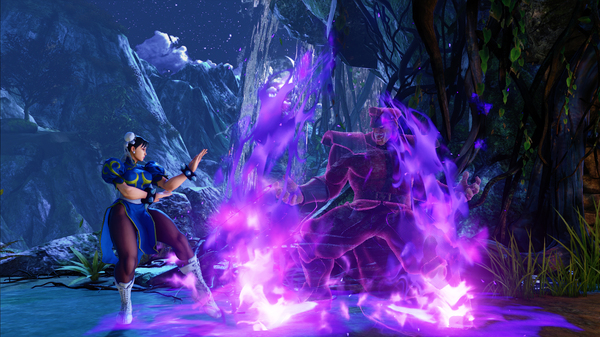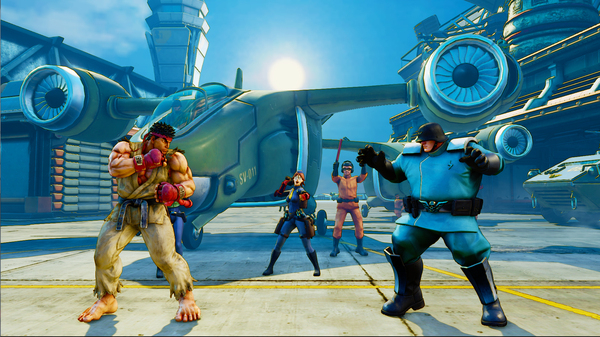 Fight against special CPU bosses in the ultimate challenge. Earn in-game rewards upon completion.
Available soon after launch.
Finally, some news tidbits: online battle lobbies will support two players at launch, but eight person lobbies as well as Spectator mode will be patched into the game as part of the March 2016 update. We are happy to officially confirm that legacy PS3 fightsticks will work with Street Fighter V at launch! A big thanks to Lab Zero for making this a possibility.
And one final thing (I promise), some of you may have heard the news that Alex will be available to all Street Fighter V players in March 2016 as well, and I'm happy to re-confirm that news here. At launch, playing through most of the single player content (in fact, just the Character Stories) will give you enough Fight Money to get Alex for free! We'll have more information to share on Alex and the other post launch characters soon, so stay tuned.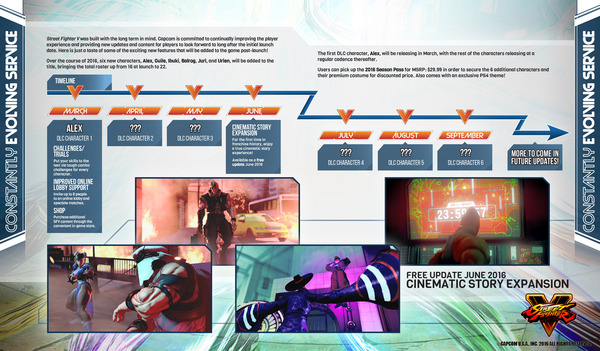 That's all for now, until next time!