EN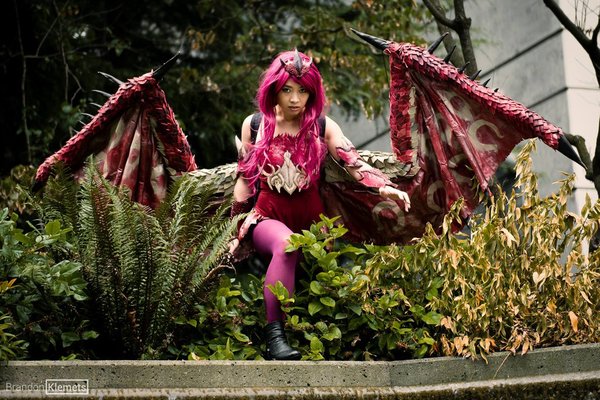 Incredible Pink Rathian cosplay focuses on monster itself, not armor set!
It's not every day that we see a Monster Hunter cosplay of a monster, and not of a hunter, but every time I've seen it, it's been amazing – and this one by Sea Of Rabbitz is no exception!
The first few monster cosplays I've seen, including this Brachydios at Anime Expo , were all attempting a full representation of the monster itself – and they did a fantastic job – but there's something about Sea Of Rabbitz's half-monster, half-human approach to this cosplay that I really like.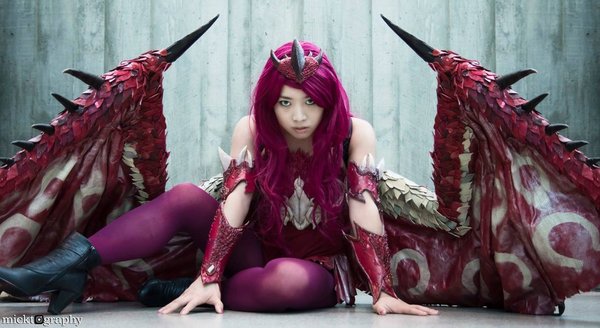 In the title of her DeviantArt upload , she referenced this as gijinka cosplay, which got me to research the term and find out it's a type of anthropomorphism. Now I have another search word to use when looking for more fan work. =]
Also on her DA page, she also wrote this cosplay was actually inspired by this fan art piece by AlexiusSana :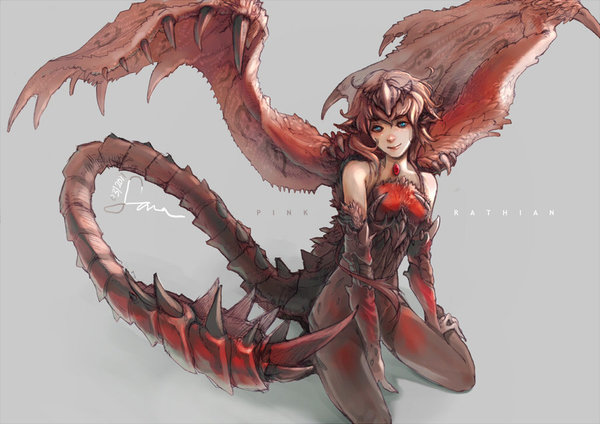 I love seeing stuff like this: one fan's work inspiring other fan's – the true spirit of community.