EN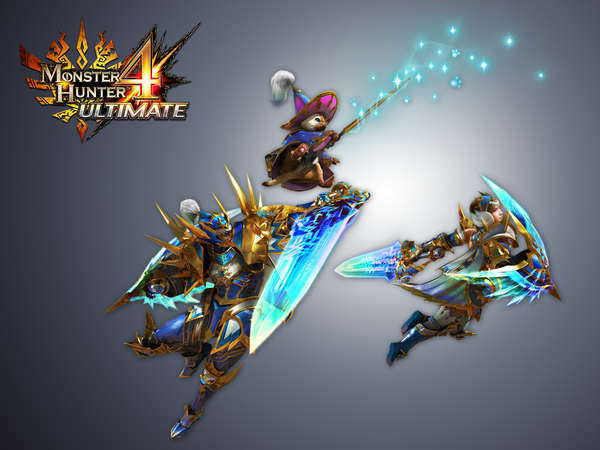 MH4U: USJ Star Knight gear overview
On July 17th, the long awaited Star Knight armor series was finally made available for every Monster Hunter 4 Ultimate player worldwide! Here's a quick video by Gaijinhunter highlighting why everyone's been so hyped for it – and why you should be too!
And a quick summary for those that didn't get to watch the video, or simply need/love bullet point lists (like I do):
+5 points of resistence against each Element
Challenger +2
Rodeo God
Steady Hand (Mind's Eye + Razor Sharp)
4 points of Handicraft (Shaprness +1)
11 open slots (3 being 3-slot combo)
Stunning looks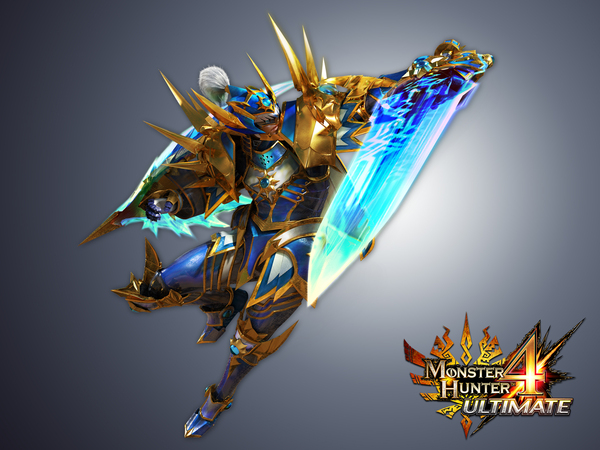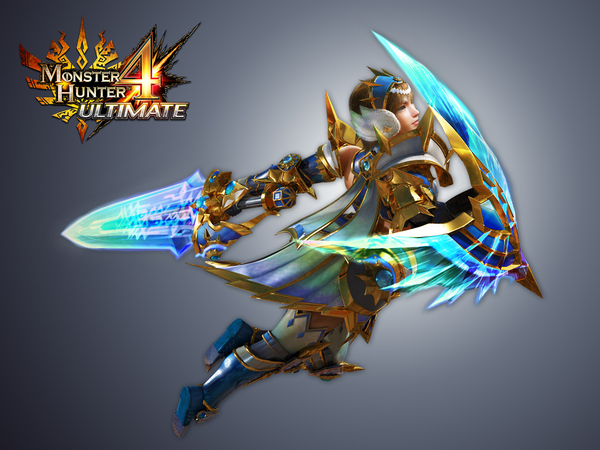 Now if you're already thinking this is an overpowered set, "easy mode", or not worth your time, I recommend this very thoughtful thread on the Monster Hunter Sub Reddit. In it, dragonbornrito highlights a number of pros and cons for this set, which to me only brings home how carefully balanced Monster Hunter games – and I love it. I encourage participating in that discussion, or starting one below in the comments or on our own MH forums . =)
Oh! And let's not forget about the Star Knight Sword , sporting a whooping 392 raw attack, 160 Water damage and 3 open slots! But if Sword & Shield is not your jam, the same quest (USJ: Tigrex 3D) gets this magical Palico set: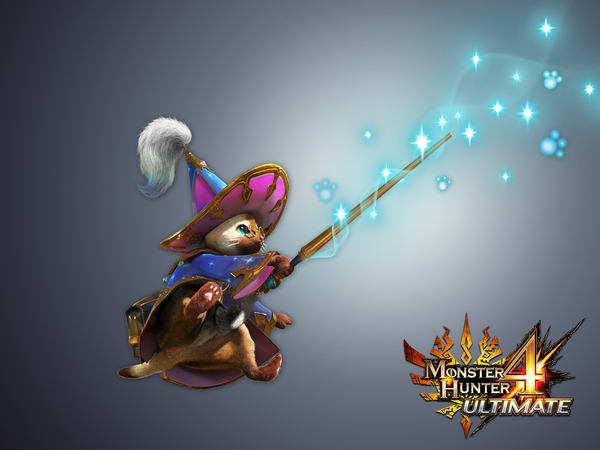 So how hyped are you now? Are you making the Star Knight gear? Have you done so arleady? If so, what's your set up like?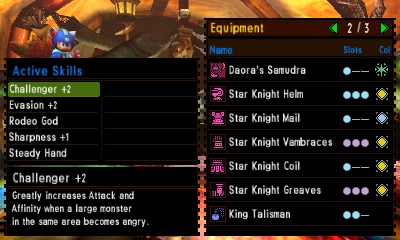 Here's mine, btw =)