EN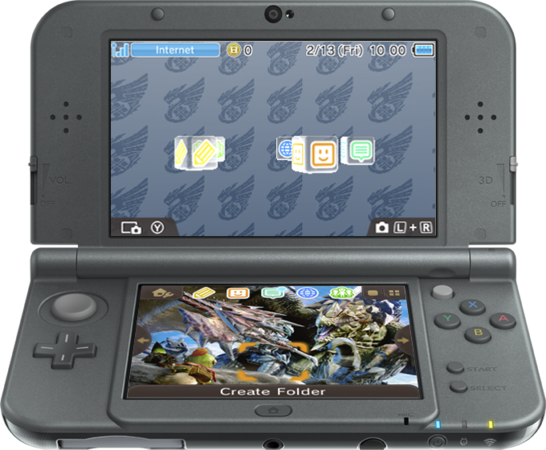 PSA: Free 3DS theme with digital purchases of MH4U until 3/15
Hey guys, just a quick reminder here that if you buy the digital version of Monster Hunter 4 Ultimate , through the Nintendo eShop, you get an exclusive theme for your 3DS… for FREE!
After your purchase, you'll find a code on your receipt; just input that code on the Enter Download Code option on the Theme Shop and claim your dashboard upgrade. It even plays the MH4U theme ! :3
This offer is only valid for purchases until March 15th, so get yours today.
– Launch the Nintendo eShop from the 3DS's home screen.
– Once the eShop has loaded, tap "Menu" in the upper left.
– Scroll down and tap "Settings / Other."
– On the next screen, scroll down to and tap "Account Activity."
– Locate Monster Hunter 4 Ultimate, then tap "View Receipt," which will display the full receipt on the 3DS's screen.
– The 16-digit code for the theme will be listed under "Issued Codes."
To use the theme:
– From the 3DS menu press the upper left icon.
– Select "Change Theme," then "Theme Shop."
– Press the icon in the upper right, then select "Enter Download Code."
– Once downloaded, the theme will show up in your theme list.
And here's a little preview of the theme itself: