EN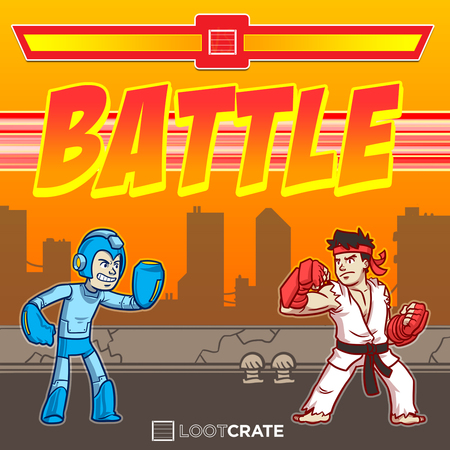 November Loot Crate theme revealed
We're following up our awesome Dead Rising 3 Sledgesaw Pen replica in the October Loot Crate with not one, not two, but THREE amazing Capcom items in the November Loot Crate! We are able to reveal that the theme is "BATTLE!" and will feature both the Street Fighter and Mega Man brands. What the items are, we can't say yet – but yes, it will equal the coolness factor of the Dead Rising 3 pen. The Mega Man item is something that has never been made before at this scale. Loot Crate will be producing another fun video like they did with all the zombie-mashing in their "FEAR" video last month.
Sign up now for the November Loot Crate and use the code "CAPCOM" to get $3 off! Subscriptions close sharp on November 19th. Don't miss out on the awesome Mega Man and Street Fighter collectibles like you may have the Dead Rising 3 sledgesaw.
Stay tuned for more hints and info!