EN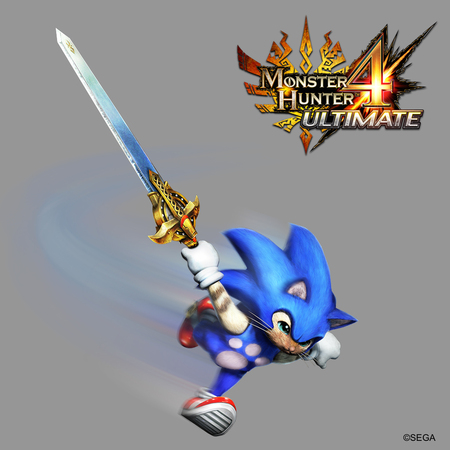 TGS 2014: Monster Hunter 4 Ultimate's Palicoes get a Sonic the Hedgehog armor
Arm your Felynes with Sonic the Hedgehog armor in Monster Hunter 4 Ultimate !
Not only that, but you also get his sword Caliburn ! And let's not forget this Guild Card background that just oozes with classiness… so much nostalgia right now.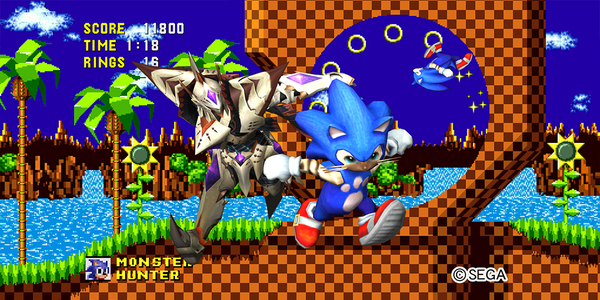 By selecting this Guild Card background and a specific pose, your Sub Palico will be perfectly placed at the loop. Neat, right?
You'll be able to enjoy these special collaborations items in both North American and Europeans version of Monster Hunter 4 Ultimate , which comes out on the Nintendo 3DS early 2015.
Side note: for those that didn't know, a Felyne that goes with you on a hunt is called Palico in Monster Hunter 4 Ultimate.