EN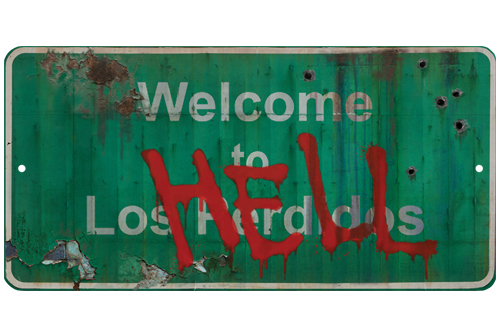 Dead Rising 3 Los Perdidos sign marked down, free shipping for next 50 orders
Good news, Dead Rising fans! The very cool, extremely rare, metal "Welcome to Los Perdidos Hell" sign we previously advertised is now available (for pre-order)
for five bucks off, and you can still use the promo code "AFTERPARTY" to get an additional five bucks off!
On top of that, the next fifty people to pre-order one will get free shipping!
Triple deal! Pre-order and clear a space on your wall, gaming shelf, or zombie parlor now.