EN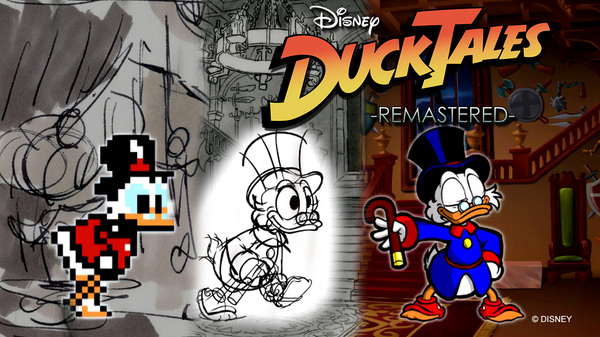 DuckTales: Remastered gets release dates and brand new behind-the-scenes Duckumentary
Jul 11, 2013 // Chris
See exactly when and where you can get DuckTales: Remastered, plus an inside look on how it all came together…
We've been tossing out the hyper-vague "Summer 2013" for DuckTales: Remastered's release window since the game was announced back at PAX East , but today, we're happy to finally confirm some solid release dates for PlayStation 3, Xbox 360, Wii U and PC. Here goes:
Aug. 13th – DuckTales Remastered launches on PlayStation Network, Steam, and the Wii U eShop
Sept. 11th – DuckTales: Remastered launches on Xbox Live

If that weren't enough, there will also be a special boxed edition of DuckTales: Remastered for PlayStation 3 available at US retailers on August 20th, which will include a download code and an exclusive DuckTales Disney collector's pin. The physical version will go for $19.99, while the digital version remains $14.99 on all platforms. Wait, there's more!
Woo-Hoo! Such news clearly calls for a celebration. So bless our bagpipes, we're also the unveiling the first part of a behind-the-scenes Duckumentary series, which lovingly showcases how WayForward distilled DuckTales' 75+ year legacy in comics, cartoons and video games into DuckTales: Remastered. Today's Duckumentary focuses on the process behind taking the original backgrounds and level designs from the NES game, and enhancing through storytelling, voice acting, and hand-drawn art for an authentic Disney look and feel.
We'll have even more goodies headed your way in the coming weeks. Until then, check out our playthrough of Amazon level above, or hit up our DuckTales: Remastered hub for all the news as it happens.