EN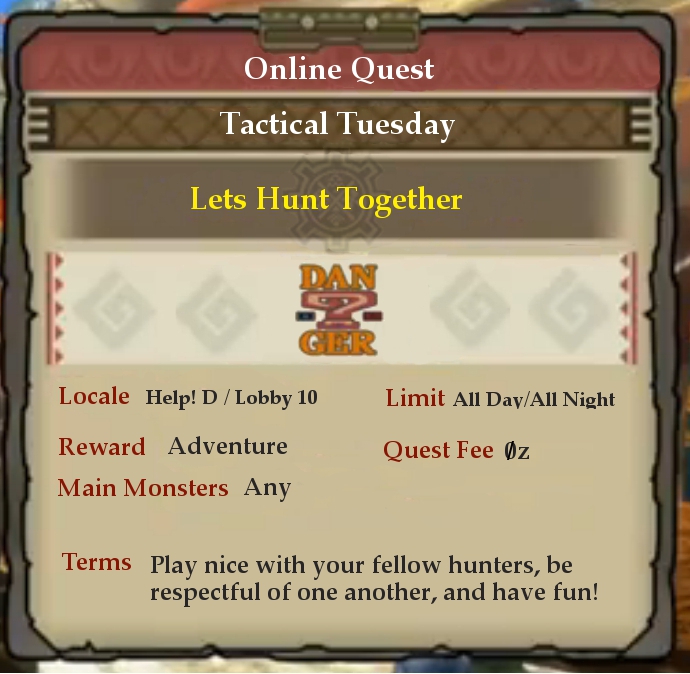 Tactical Tuesday 04/23: hunting all day and all night
Following the light-hearted and chilled Monster Hunter Mondays , I think there's nothing more appropriate than discussing new tactics and strategies; that means… Tactical Tuesday!!
As you can see by the awesome Quest contract above (created by N.KAIN), the target is "Danger" and the reward is "Adventure"… and it's free to join? I think I'm getting side-tracked here.
Anyways, this is all going down on the usual Unity meetup location ( Help! D, Lobby 10 ) for the entirety of this Tuesday (all day and all night)!
Have fun, and be sure to report to N.KAIN's thread for more info and talk.