EN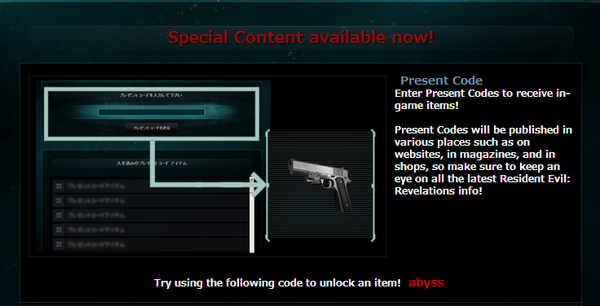 RE Revelations present codes give you in-game items – get one now
As you may know, residentevil.net recently added support for RE Revelations, plus a ton of other cool new content to browse on the site. We're also kicking off "present codes," which award some cool in-game weapons for Revs players – provided you can get to the site while the codes are active!
Present code: lansdale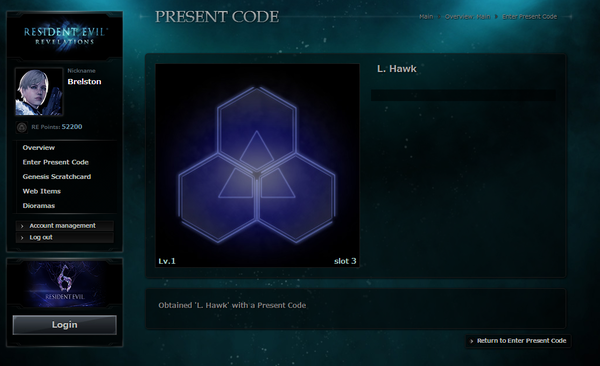 Put this code into the Revelations section of the site and you'll get an L Hawk gun with three slots for Custom Parts. Now, this particular gun is common within Raid Mode loot drops, but simply entering the code will have it appear in your (synced) Revelations file once the game is out.
However, we do have uncommon and even rare present codes to share as well, so keep an on Unity for 'em!
Today's code is only good until 10am PST, April 24!