EN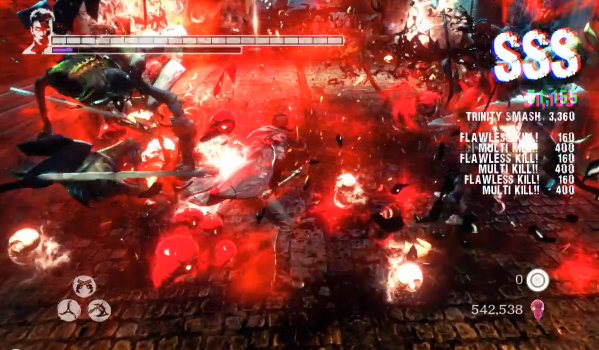 These are our latest favorite DmC combo videos
People have had a couple weeks now to dissect the mechanics of DmC Devil May Cry , and the fruits of their research are apparent in the recent boom of incredible combo videos. After the jump, you'll find the latest batch of fan-made videos to impress us here at the Capcom office. Got one we missed? Post it in the catch-all rad combos thread ! Keep it stylish, guys and gals!

↑ Been looking for ideas on how to use the Kablooey in a stylish way? YouTuber foozballplayer73 's got you covered. This combo compilation also features some other fancy tricks. Check out that freaky use of the Osiris' Streak to change trajectory mid-Stinger! Mad!

↑ Some great Aquilas air canceling around the 0:15 mark, and then occasionally throughout. Also some great Round Trip trickery. From YouTuber SteelgodLink .