EN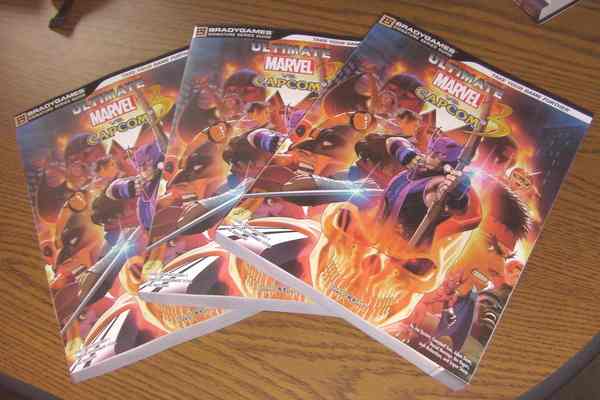 Ultimate Marvel Vs Capcom 3 gets an ULTIMATE Guide
Nov 11, 2011 // s-kill
Hiding just beyond the jump is a very special treat: a sneak peak at Brady's INCREDIBLE new guide for Ultimate Marvel Vs Capcom 3 . I sang the praises of their original Marvel Vs Capcom 3 guide, and upon release you became believers, with many hailing it as one of the greatest game guides ever written. I'm here to tell you that the Ultimate MVC3 guide raises the bar in every way.
The Ultimate version of MVC3 deserves an Ultimate guide. The MVC3 guide was 400 pages, and the UMVC3 guide is 50% bigger than even that monster, weighing in at an unbelievable 592 pages! It features 3000 screens, 450,000 words, and solid gold insights.
It includes a comprehensive list of changes for all the returning characters (from new modes to new specials to simple recovery changes and the like), as well as an analysis of how it changes their gameplan, frame data for everyone, detailed move property analysis, assist breakdowns and recommendations, and of course combos ranging from the practical to the insane. Even the introductory systems overview is nearly 16 pages long, and that's just to set the stage for the epic download of fighting game lore that follows.
How was such an incredible feat accomplished? With an all-star team, of course.
The returning crew from the original MVC3 guide includes my friends Campbell "Buktooth" Tran, Adam "Kamui" Deats, Ian "Cylus 51" Rogers, and Joe "Dr. Deelite" Epstein. Everyone made incredible contributions, but this uber-guide nearly killed Joe Epstein in particular, and his contributions were truly Herculean. If you see this man, buy him a drink, and then another, 50% larger drink (the drink need not contain 3,000 screens and 450,000 words). On the Capcom side, he was joined by our own Brian Oliveira, who lovingly shepherded every piece of this epic guide through our obstacle course of global approvals to bring it to you piping hot for the November 15th release of the game.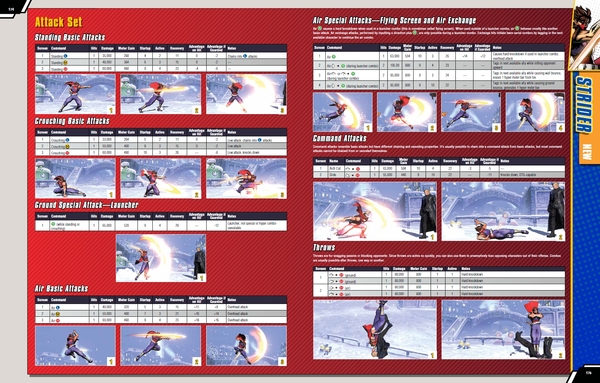 The returning authors also called in assists in the form of Josh "Lord Hedonism" Richardson, Logan "amodf" Sharp, and the famed Daniel "Clockw0rk" Maniago. In addition to being an incredibly strong player, Clock is also a great student of the game, and with the return of Strider, there's no one better to break down what his new (and IMO even deadlier) incarnation is all about.
And on that note, don't take my word for it, take a look for yourselves with these pages! They feature Ryu and Wolverine, (two marquee returning characters so you can see that even the old characters have been totally rewritten!), as well as two from our 12 new combatants, Dr. Strange and of course Strider!
Enjoy, and make sure to pick up a copy of the guide today–you can order at GAMESTOP or AMAZON right now, and check out the preview PDF files below: