EN
UMvC3 Costume Inspiration Blog – FELICIA
Oct 19, 2011 // Ryan
I took a conspicuous break from our normally-scheduled costume reveals, but we're back on track. With Phoenix Wright covered on GameSpot today, we should backtrack and reveal the Felicia costumes that we unveiled at New York Comic Con last week! We talked about these in the panel , but here's all the info in one place:
Felicia's first costume is pretty standard for her. This has always been the 1P version in her various Darkstalkers appearances (and various other fighting games).
The 2P costume is a throwback to a popular blonde version of Felicia. This is actually her alternate costume in a couple of games, but we used Puzzle Fighter as a reference, mostly because I love Puzzle Fighter. How cute!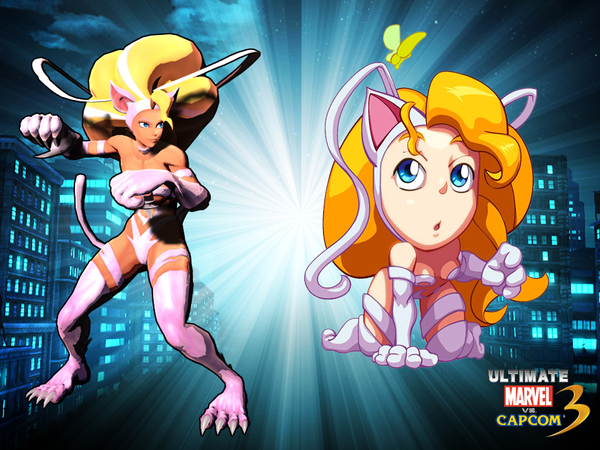 The third color alternate is also a return to form. The darker fur for Felicia is probably my favorite of her colors, it's so different than her standard style. It's such a far cry from her origins as a nun.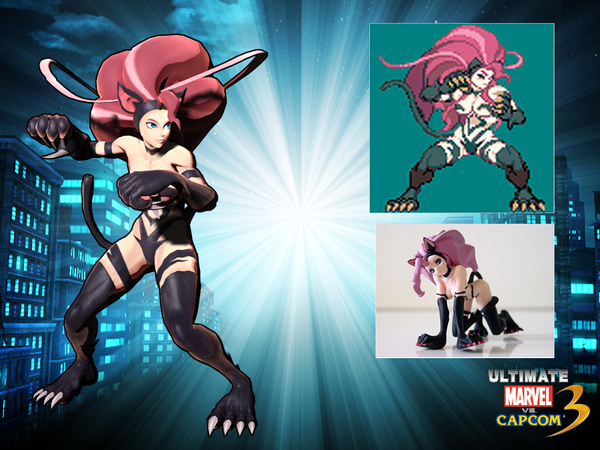 The 4P costume for Felicia is also a reference to an old-school design, but with a swap of hair color. Like the 3P color, this red really pops out.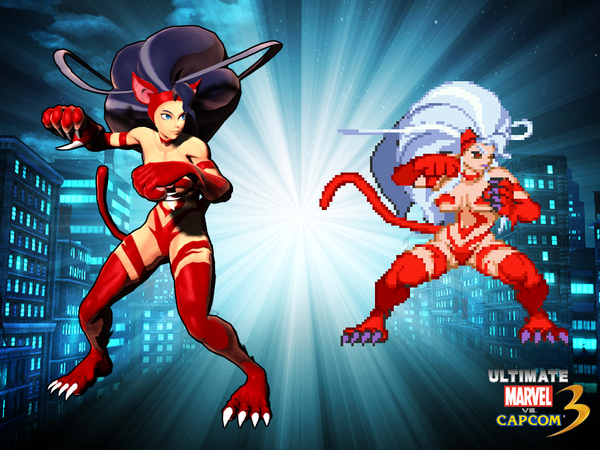 Felicia's first new costume for UMvC3 is the first truly brand new design for Felicia (since her previous costumes have been so popular). This is our attempt to add Felicia to the pantheon of beautiful redheads that the Marvel universe is known for.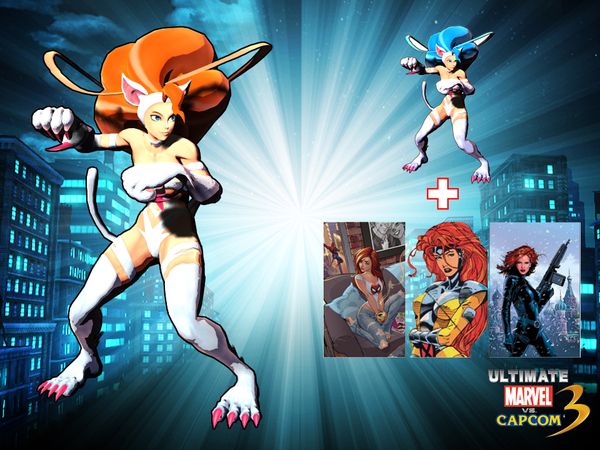 Finally, Felicia's 6P color is based on a rarely-seen pink alternate, originating in the Vampire Savior game. This was popular enough to have a toy made out of it, so we felt it warranted a spot in UMvC3.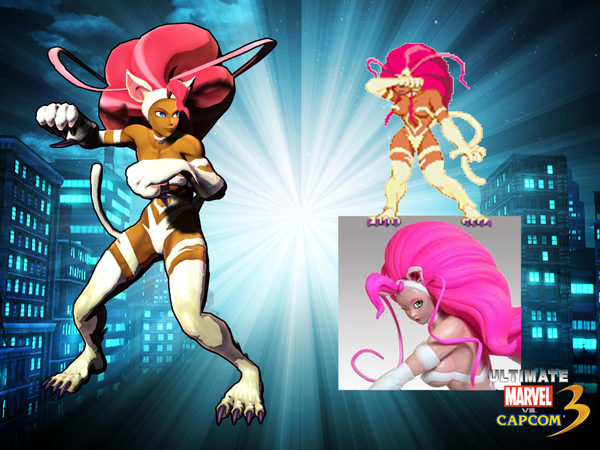 That's it for Felicia! We have Phoenix Wright up over at GameSpot , and of course, we'll be back on Friday with another reveal (this one will be on-time!).