EN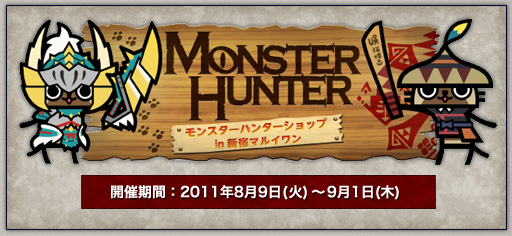 Monster Hunter Shop Opening in Tokyo Marui
Aug 04, 2011 // Snow
Tokyo Marui is getting it's own Monster Hunter Shop! Of course it will be fully stocked with crate fulls of Monster Hunter items and goods. Some of them even exclusive to the store. There's also bonus gifts if you spend $15 or more. There are 12 icon buttons you can get and collect (see 'em below). Other gifts are stickers and coasters.
Oh, and there will also be a giant felyne there for a few photo shoots. If you're in Tokyo, bring your children there to instill a healthy fear of large costumed felynes.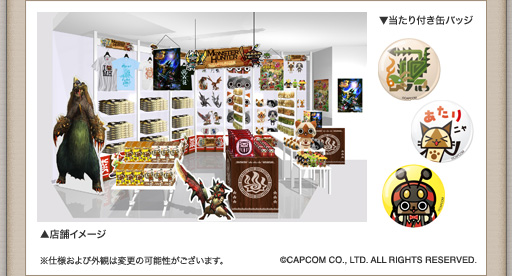 More info and pictures below. Click here for the official site!