EN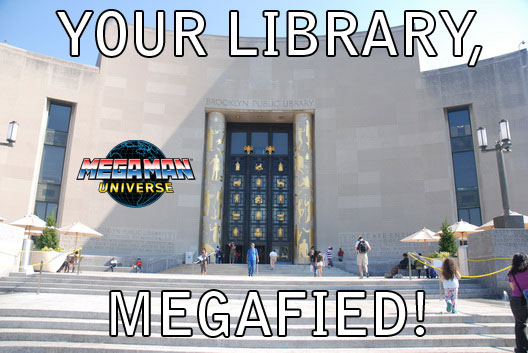 Capcom Vs. The Brooklyn Library Next Week
Oct 01, 2010 // jgonzo
We've got a really cool, unique event for New Yorkers next week. On October 7th from 3-5PM, Capcom will be presenting several titles and speaking about game development to a lucky group of people. We will be doing a presentation on Ghost Trick, Mega Man Universe, and Okamiden, which will be followed by a 30 minute Q&A session with Capcom staff about working in the video game industry.
We'll also have Mega Man Universe playable for the first time by the general public (ahead of New York Comic Con), as well as Monster Hunter Tri, Sengoku Basara, and Tatsunoko Vs. Capcom.
Tickets will be given on a first come/ first serve basis and will be limited to 180 people. The tickets will be distributed in the Central Youth Wing at the Brooklyn Library starting at 2:00p.m.
The address is for the event is: The Dweck Auditorium, Brooklyn Public Library, 10 Grand Army Plaza, Brooklyn, NY 11238