EN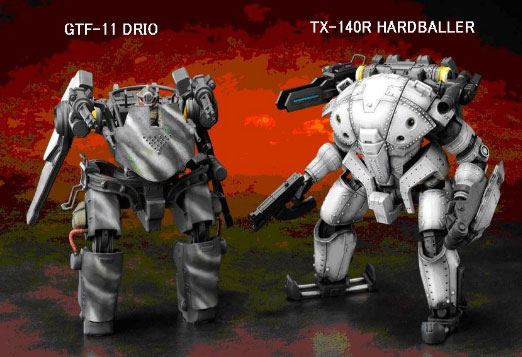 Lost Planet 2 PVC Vital Suit Action Figures On Their Way
Jan 29, 2010 // jgonzo
Oh man…I really want these!
Kotobukiya, the fine makers of awesome statues, and Capcom are proud to announce that Lost Planet 2 PVC Vital Suit action figures are being released in Japan, Europe, and North America. The two suits that will be released are the PIX-140R HARDBALLER and the GTF-11DRIO. They will be available May 18th in North America and Europe, retailing at $39.99 each.
More pictures and full press release after the break!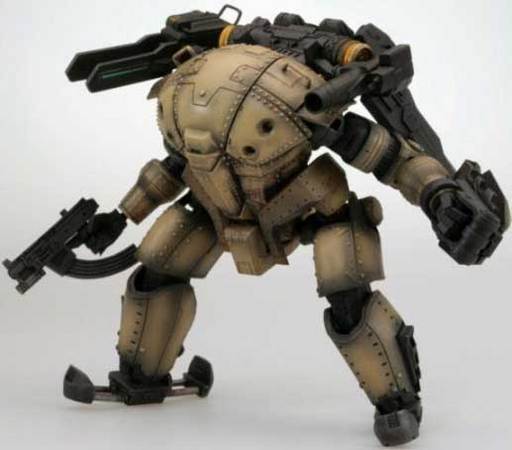 Tokyo, Japan January 27, 2010 – Kotobukiya has announced the release of Lost Planet 2′ PVC Action Figures from Capcom's upcoming new action game Lost Planet 2 which is scheduled to be released on May 20, 2010 in Japan and May 18, 2010 in North America and Europe. Lost Planet 2 is the next installment in the popular action series Lost Planet®. Lost Planet®: Extreme Condition, the landmark third-person shooter that debuted on Xbox 360, went on to sell over 2.3 million units worldwide after its release Kotobukiya Lost Planet 2 Action Figures are developed by the Kotobukiya staff and support of Mr. Jun Takeuchi, who is the producer of Lost Planet 2 and served as the producer for Onimusha® 3 and Lost Planet and chief producer for Resident Evil® 5 in the past, and other CAPCOM's development team members. The figures perfectly replicate every detail of the armor and weapons as seen in the video game. They are the first and highest quality action figures to be produced for Lost Planet 2 and priced at $39.99. They are expected to hit store shelves in Europe, North America and Japan in May 2010.
About Kotobukiya With over 50 years experience in the toy industry, Kotobukiya has grown into Japan's number one collector toy company, with a peerless reputation for quality and craftsmanship. Many international fans first learned of Kotobukiya from the famous line of Final Fantasy merchandise, and more recently, collectors have been thrilled by Kotobukiya's high end line of Star Wars and Batman ARTFX Statues.
ABOUT CAPCOM Capcom is a leading worldwide developer, publisher and distributor of interactive entertainment for game consoles, PCs, handheld and wireless devices. Founded in 1983, the company has created hundreds of games, including best-selling franchises Resident Evil®, Street Fighter®, Mega Man® and Devil May Cry®. Capcom maintains operations in the U.S., U.K., Germany, France, Tokyo Korea and Hong Kong, with corporate headquarters located in Osaka, Japan. More information about Capcom can be found on the company web site, www.capcom.com.
Lost Planet, Capcom, Resident Evil, Mega Man, Onimusha and Devil May Cry are either registered trademarks or trademarks of Capcom Co., Ltd., in the U.S. or other countries. Street Fighter is a registered trademark of Capcom U.S.A., Inc.
The Hardballer: Blasting your way out of Capcom's upcoming sci-fi third-person shooter Lost Planet 2 (sequel to the hit Lost Planet: Extreme Condition) are two Vital Suits appearing for the first time in Kotobukiya's new action figure line! The first in the new lineup is the heavy combat PTX-140R HARDBALLER. Based on the prototype for the famous "Ivan" suit, the Hardballer has been upgraded to the current R Type with additional components and cutting edge technology. Covered in thick armor plates, the Hardballer mounts heavy weapons and a rear power pack for bursts of speed.
The hard-fighting Hardballer Vital Suit is 6 inches of destructive capability. Pose yours for combat with 20 points of articulation, and an exclusive ball-jointed system that lets you interchange weapons with other Lost Planet 2 releases. The Hardballer comes fully equipped with a rocket launcher, two laser rifles, and a heavy-duty chain gun for maximum destruction focused against pirates and the alien Akrid!
GTF-11DRIO: The second Vital Suit action figure from Capcom's upcoming sci-fi third-person shooter Lost Planet 2 (sequel to the hit Lost Planet: Extreme Condition) is the aerial combat unit GTF-11 DRIO. Originally developed for zero-G operations, the current Drio model features a multi-jointed body for full attachment capabilities of weapons as well as cutting edge attitude control technology. With an open cockpit for full visibility of the battlefield and a humanoid shape streamlined for aerial combat, the Drio is a deadly unit utilized by pirate forces as well as NEVEC.
Standing at approximately 5 ½ inches tall, the Drio Vital Suit is the perfect weapon against opposing aerial combatants and the agile Akrid. With 20 points of articulation and the exclusive ball-jointed system that lets you interchange weapons with other Lost Planet 2 action figures, the Drio gives you many display options. No pushover on its own, the Vital Suit comes equipped with both chain gun and gatling gun, and it includes a miniature Mountain Pirate pilot figure!