EN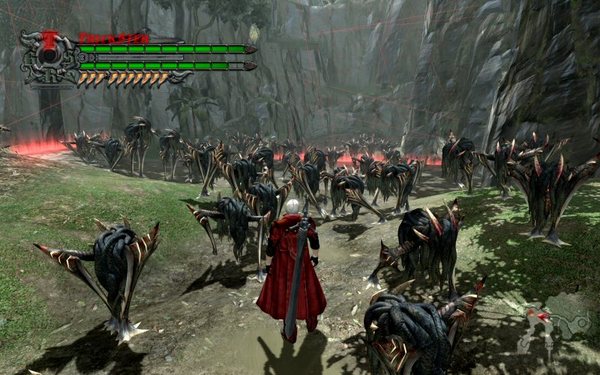 DMC4 PC and X360 Available Digitally (and LP: Colonies Edition X360 too)
Dec 22, 2009 // Sven
Last week, I mentioned DMC4 PC was "coming soon" digitally .
In so doing, I was remiss in my duties here at Capcom as "the digital evangelist", by not mentioning that the Xbox 360 version was also coming to Games on Demand. As luck would have it, they've even launched on the same day (and it really was luck… I was trying to have DMC4 PC out a little sooner).
Both SKUs are now available. The Xbox version is available in Xbox Live Marketplace for 1600 MS points in the US (there's slight variation in prices in other territories). The PC version you can pick up from your favorite digital portal (Steam, Impulse, Direct2Drive, Metaboli, Gamersgate, Real, etc. and especially, the Capcom e-Store ).
To refresh your memories of the sword swinging, gun toting goodness:
And because you can't have enough of a good thing, Lost Planet: Colonies Edition for Xbox 360, is also now available on Games on Demand.
Now, for existing LP:Colonies owners, all of the "new blood" that's likely to come from being available digitally is going to bring with it a host of new opponents, friends and hopefully members of the LP community. It might be a really good time for you to put the game back in the slot yourself.
Here's a reminder of the chilling goodness that is Lost Planet: Colonies Edition:
Hope to see you online.