EN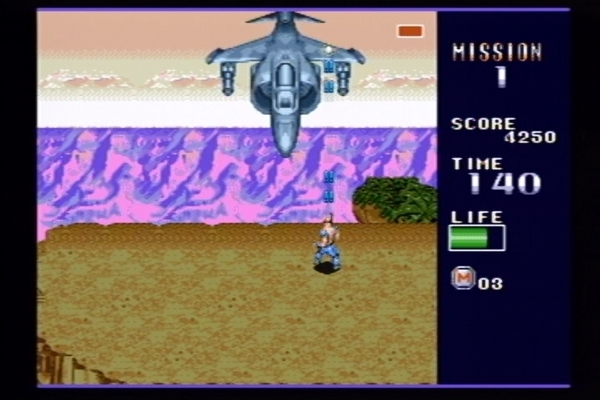 Coming Soon to a Virtual Console Near You…
Jan 27, 2009 // s-kill
It's the game formerly known as MERCS (not to be confused with this )! When? Soon!
MERCS was really a great arcade shoot-em-up: down-and-dirty, with all the powerups, mini-bosses, and little suprises that have become gaming staples. And while this VC release game is the same, the name has an exciting new update: "Wolf of the Battlefield: MERCS"
Stay tuned to the great Nintendo oracle for an exact VC release date, but rest assured you will once again have your chance to rescue the kidnapped President (well, ex-President, technically) and save Zutura! Perhaps predictably, this is accomplished by killing pretty much everybody. …just like real life.
Wolf of the Battlefield: MERCS: Same great game, 400% more name!
(Let this be a lesson kids, register your IPs!)